Diving is, once again, set to be popular for adventurous, active holidaymakers in 2018, and expert operator Dive Worldwide has added three new destinations to its programme. Newly introduced are St Helena, an untouched divers' paradise in the South Atlantic, newly accessible thanks to the completion of its airport; Lanzarote, a sunshine island perfect for year-round diving; and Norway, a land of mystery, wrecks, and unusual marine life.
Untouched St Helena
Known as the 'Galapagos of the Atlantic', the remote island of St Helena offers one of the world's last remaining pristine diving locations. Until recently, the island could only be reached by postal ship, making it expensive and inaccessible, but the advent of a new flight service from Johannesburg has opened up St Helena to the adventurous diver. Here, Dive Worldwide found the waters teem with marine life, with over 750 species to discover. The highlight though is the aggregations of whalesharks between December and March each year – a recent phenomenon that has attracted the attention of scientists the world over.
Price: from £2,795pp sharing, including 8 nights' accommodation, transfers, five-day/ten-dive pack, tanks and weights and return flights from the UK.
Lanzarote dive experience
With year-round sunshine, interesting marine life and offering excellent value, Dive Worldwide considers Lanzarote to have the finest diving in the Canary Islands. This new trip, ideal for recently-qualified divers or families (children from ten years), is based among the fascinating volcanic landscapes in the south of the island. Divers will see volcanic reefs, swim through small caverns, and have the chance to visit Museo Atlántico, an ethereal collection of underwater statues and sculptures.
Price: from £1,195pp sharing, including 7 nights' all-inclusive accommodation, five-day/ten-dive pack, tanks and weights, transfers and return flights from the UK.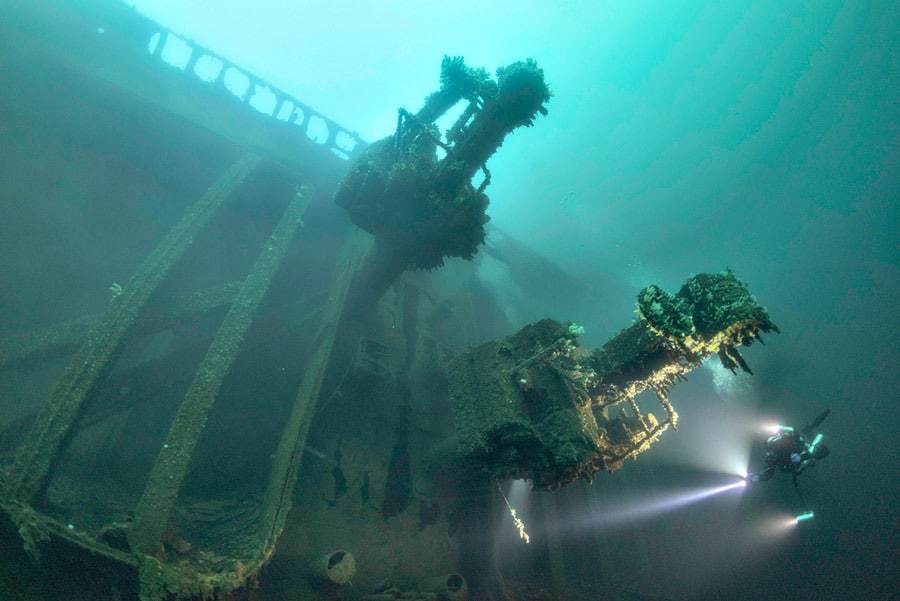 Get wrecked Norway
Perfect for groups or dive clubs, this new trip to the fjords of Norway, uniquely offered to the UK market by Dive Worldwide, offers wreck diving, bizarre marine life and otherworldly kelp forests. Based on the mighty Sognefjord, guests will spend three days diving among the chilly, yet clear, waters. They will visit some of the 30 wrecks in the area many of which were sunk during World War Two, and see unusual marine life including thorntail stingrays, wolf fish and monkfish. The holiday ends with an included tour of Bergen, a charming and colourful city two hours' down the coast.
Price: from £1,595pp, based on a group of eight, including four nights' FB accommodation, three-day/nine-dive pack, tanks and weights, Bergen city tour, transfers and return flights from the UK.