Regular readers will know that we have celebrated British diving with a few camp 'n' dive articles over the last few years, heading off to explore our rich and varied coastline using tents, campervans and so on for our accommodation.
Well, a recent trip to the gigantic caravan and camping show at the NEC showcased a funky touring caravan that we reckon would be the perfect mobile base of operations for a camp 'n' dive trip – the Knaus Sport&Fun.
Knaus is a German brand which knows a thing or two about caravans and motorhomes, and with the Sport&Fun, they have attempted to make the touring caravan somewhat 'different'.
Just the outside looks different to a 'standard' caravan, emblazoned with eye-catching graphics over the more-streamlined body.
The ultimate camp 'n' dive rig?
Inside the bright, vibrant colours are carried over, unless you go for the more-subtle Black Edition, which looks very cool in a grey/black colour scheme. Everything feels light and airy, with plenty of seating space, usable storage and a decent-sized food-prep area, including a huge 142-litre fridge – got to keep those apres-dive adult beverages chilled!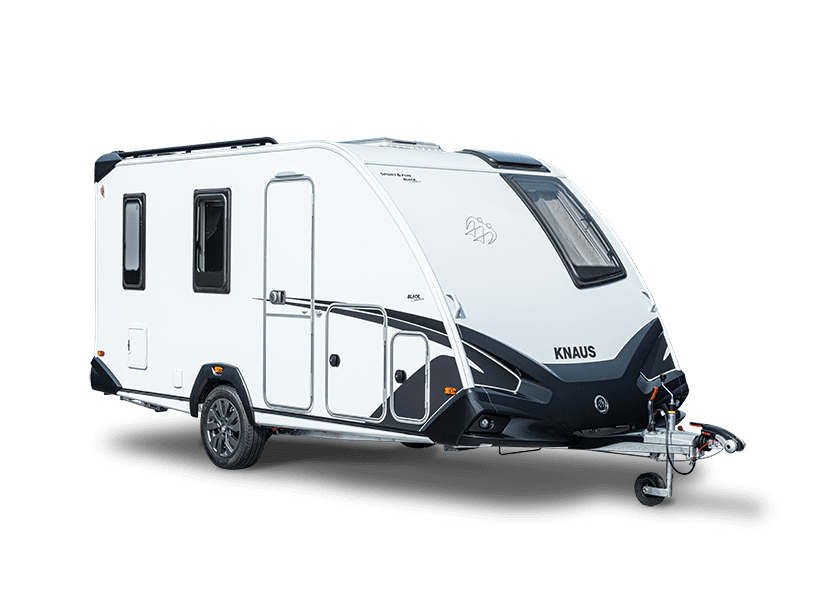 The vinyl floor is great for divers on a camp 'n' dive trip too – if you have returned from your dive and need to get changed in comfort inside, you can quickly and easily wipe up any water from the floor. This would also be handy if you do other sports, such as paddleboarding, open water swimming, or even mountain biking – you could clean up any residual mud with no issues.
Aside from the distinctive styling, what makes the Sport&Fun ideal for divers is the massive amount of storage space at the front, which is under the spacious double bed. You can access this from doors that open on either side of the caravan, and you could fit mounds of cylinders and dive gear in here with ease.
The standard Knaus Sport&Fun is £24,050, while the Black Edition is £26,090.