Peruvian marines seized a ship some 200 miles off the Pacific coast that was carrying some 12.3 million dried seahorses – with an export value to Asia in excess of $6 million.
According to authorities in Peru, the Adonay had been followed for several days before it was intercepted by the Coast Guard, and the haul of seahorses represents the largest on record. The fishing, transportation and commercialisation of seahorses has been prohibited in Peru since August 2004, but there is a big market for the threatened fish, which is still a primary source of Chinese traditional medicine to 'cure' infertility, baldness, asthma and arthritis.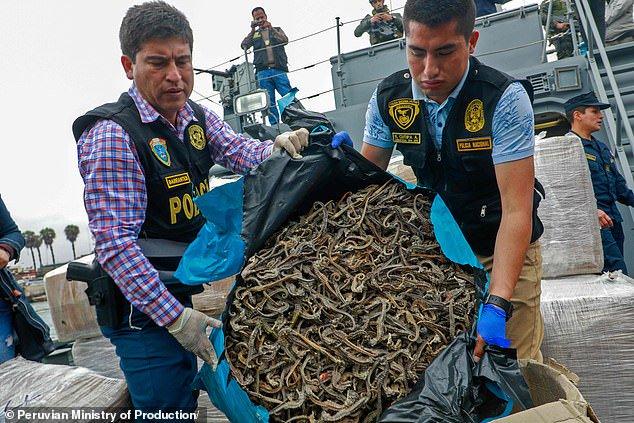 The four crew members on the Adonay – three Peruvian males and a man from Venezuela – were detained and face up to five years in prison each.
When the marines stormed the vessel, they discovered 55 boxes weighing more than 2,300lbs which were crammed full of seahorses, harvested illegally from the Pacific Ocean, which will now be donated to investigative centres and local universities for research.
Photo credit: Peruvian Ministry of Production