Shearwater Research has launched the 'Adventures Edition' of the popular Peregrine dive computer, featuring two stunning colourways – the contrasting Light and Dark Edition options, which draw inspiration from the underwater world.
The Adventures Edition Light Peregrine captures the essence of coral reef diving in pristine, translucent coral seas, showcasing white, silver foam colours, and ocean teal accents.
The contrasting Adventures Edition Dark Peregrine evokes the allure of exploring temperate waters, undiscovered wrecks, and caverns with steel grey colours and sporty orange accents.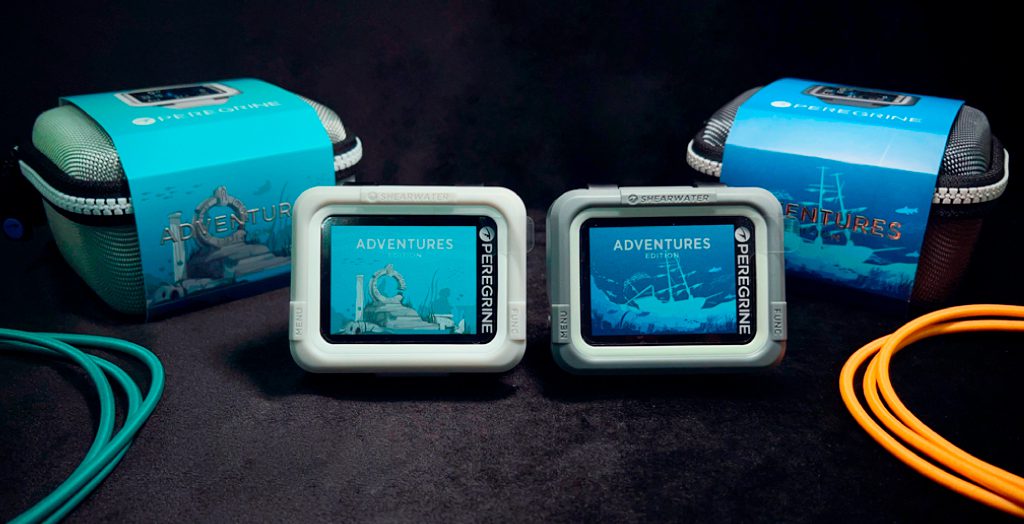 The new wetsuit-length strap keeps the Peregrine streamlined on a wrist in warmer waters. Accent colour set of strap retainers and an additional strap colour-matched set are included for customisation. Striking coloured shock cords keep things tight for drysuit divers, or those who prefer a minimalist style.
Polished stainless steel buttons are tactile, easy to use with or without gloves, and match the strap buckles. The Peregrine logo flash is transformed to white, complimenting the inner bezel and framing the signature bright, easy-to-read display.