Sharkskin, who is a proud partner of Surf Life Saving NSW and manufactures wetsuits and other watersports apparel in Newcastle, was among the local businesses impacted by the COVID-19 pandemic. Like many manufacturers, they were hit with an immediate downturn in demand for their products and faced the real possibility of having to stand down their 30-strong workforce.
"We got hit pretty hard with our overseas exports suffering the most. We lost 80 percent of our export business overnight. It was a lot," said Shane Holliday, Sharkskin's Managing Director.
"Normally winter in Australia is our busiest time because we produce thermal wear. And the Sharkskin NSW IRB Championship series usually props us up through winter, but then that got postponed too," he said.
In an effort to avoid standing down their team, Sharkskin came up with a solution that would not only keep their factory operational, but also benefit Australian healthcare workers encountering shortages of PPE (personal protective equipment) as they battled the Coronavirus on the frontline.
Since March, the team at Sharkskin has produced more than 3,000 reusable anti-microbial theatre gowns and 1,000 anti-microbial hospital privacy curtains. They also have a new re-usable facemask product which will soon start rolling off their production line – with production numbers expected to top 5,000 units a year.
"We've created a washable, reusable face mask for public use. It's made from permanent ani-microbial material and silver thread so it's very durable," said Shane Holliday.
"Wearing a face mask will soon become the new normal for people going out in public – just like putting a pair of undies on. You'll just wear one!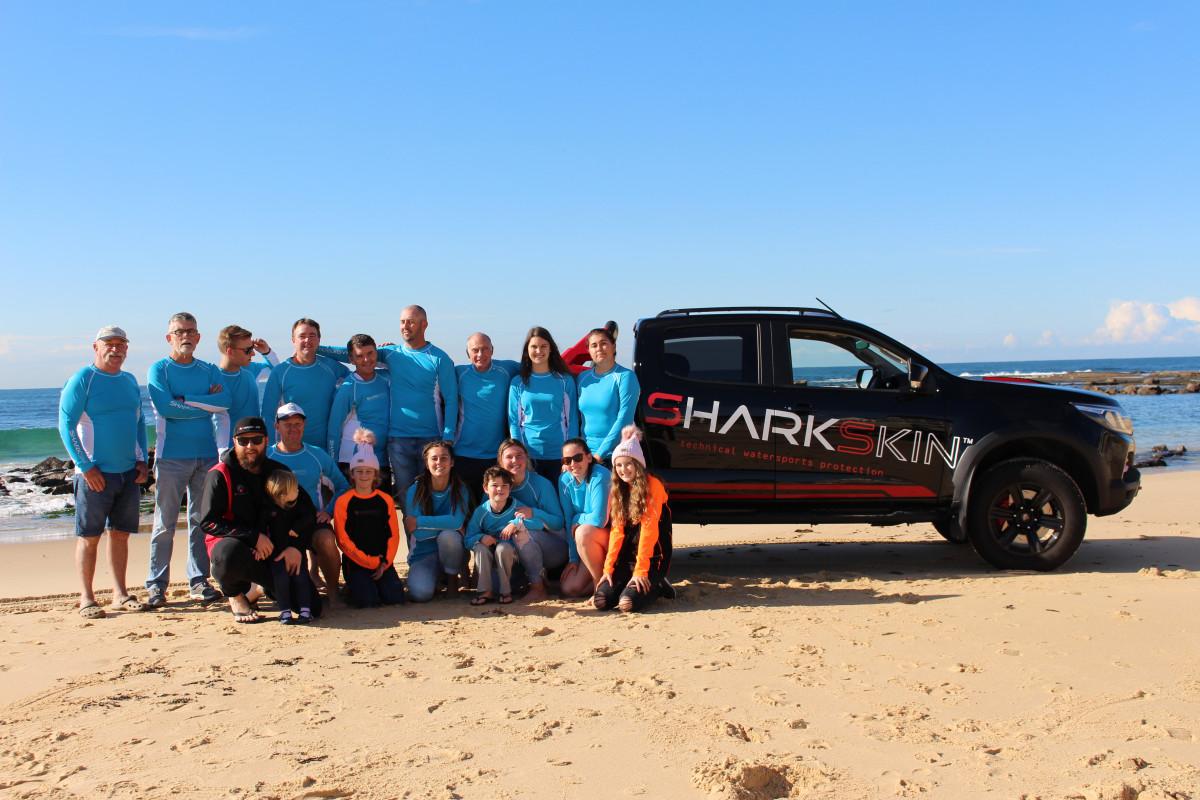 "We're actually expecting that wearing a mask may soon become mandatory for spectators attending large sporting events. So this is a product we may need to produce for some time," Holliday concluded.
Sharkskin is an Australian success story with their Newcastle factory producing specialised watersports apparel for both the Australian and overseas markets. They export to more than 70 countries around the world.
As the COVID-19 restrictions on watersports activities ease, Sharkskin will ramp up production to service its core watersport markets globally, thanks to the PPE production which has kept the Sharkskin staff and factory in full production through this challenging period.
Article Written By Surf Life Saving NSW
Photo Credit: Sharkskin
Want to read more news stories?
Iceland Cancels 2020 Whale Hunt
Artefacts seized as Cypriot officials clash with salvagers over ancient shipwreck