It all started back in 2018, when Severntec Diving hosted a snorkelling weekend in Porth Ysgaden, North Wales for a group of children, who spent hours exploring the coves from above. 
One of those children was Severntec Diving owner Kevin Murphy's son Sam. This snorkelling weekend became a 10th birthday 'diving pool party' for Sam, and nine of his friends.
Following the pool party, Sam was keen to do his Junior Open Water course, but weather, logistics – and of course, COVID-19 – got in the way, until an opportunity arose for Sam and Kevin's wife Meg to join him in Malta to start the youngster's scuba journey.
Before arriving in Malta, Sam worked hard to complete all of the RAID online academics, so he was fully aware of the theoretical aspects of diving.
Kevin, Sam and Meg were made very welcome by the team at Paradise Diving in Cirkewwa and were given a tour of the dive centre and the house reef, which was perfect for confined water training at only 2m deep.
Once the confined dive had been completed, the trio ventured around the other side of the harbour wall, where Sam continued his Junior Open Water training. Here the seabed dropped to around 9m, where there was lots of life and plenty of divers in the water.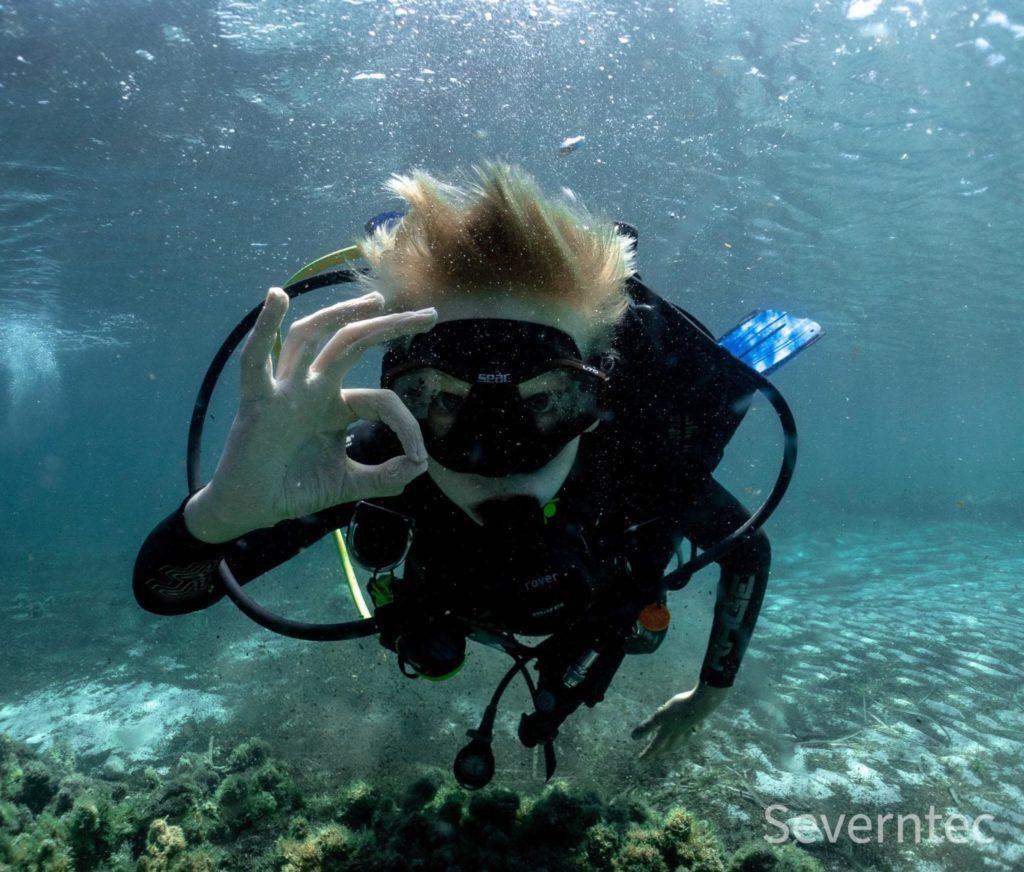 Kevin explained: "We focused on buoyancy, trim and propulsion, then moved onto other skills and drills, including the dreaded mask clear. A great deal of time was taken to develop the confidence required to master this skill."
Sam's final dive was out of St Elmo's Bay in Valletta, where the trio dived the wartime wreck of the HMS Maori. This sits at around 11m, so it was perfect for a final dive. This formed part of Sam's navigation dive – swimming out for eight minutes on a bearing of 120 degrees, the wreck appeared on their right hand shoulder and they spent around 15 minutes around the Maori, where there was a huge amount of marine life.
Kevin added: "We are now a family of qualified divers and are looking forward to diving adventures around the world."