Seiko Solar PADI Special Edition
Adrian Stacey: I was recently asked to review the Seiko Solar PADI Special Edition dive watch (code: SNE499P1) while on a trip to the Philippines. Of course, I had a look online before the watch arrived to see what sort of timepiece would be adorning my wrist for the next few weeks. My first impressions were good, and I liked the look of the watch.
The Solar appeared simple and durable, it looked chunky, like a good dive watch should, but without being ostentatious. But looking at pictures can only tell you so much, you need to feel the watch and wear it to be able to comment on its effectiveness as a chronometer with any confidence or accuracy.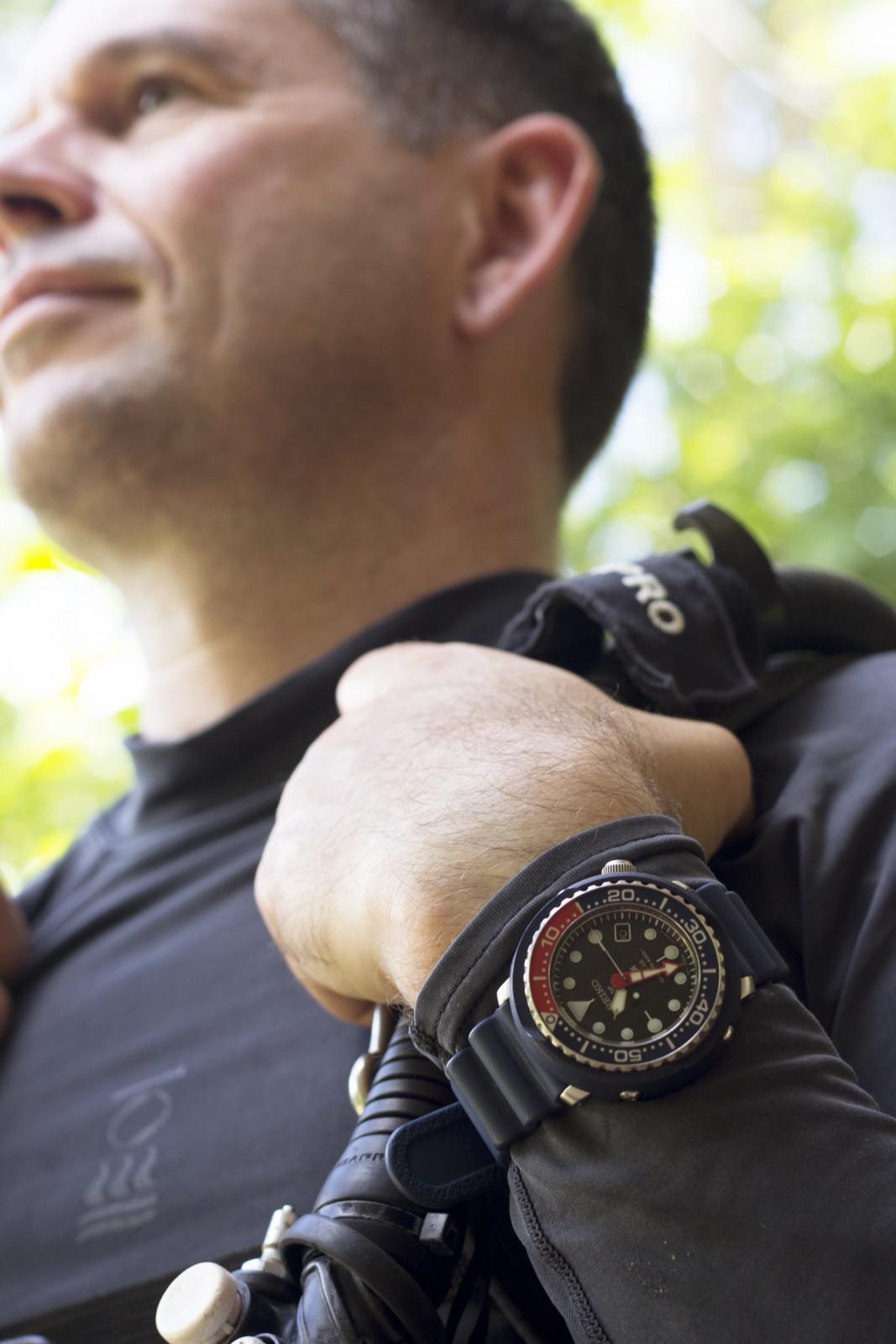 The Seiko has the mandatory hour, minute and second hands, and a bold face with a subtle wave pattern. Bold luminous discs have replaced the conventional 1-12 numbering system, the only other markings on this uncluttered face are the watch name, the PADI logo and the depth rating – 200m. Other features include a chunky crown, a date window, and a rotating bezel. A robust, navy blue hard plastic casing protects the watch, and a colour-matching strap completes the ensemble.
I found the watch comfortable to wear, with enough weight to let you know you are wearing a watch but not too much so as to make it an encumbrance. The Seiko Solar was easy to read, the unfussy face and luminous hands made it as effortless to tell the time underwater and in low-light situations as it was on dry land.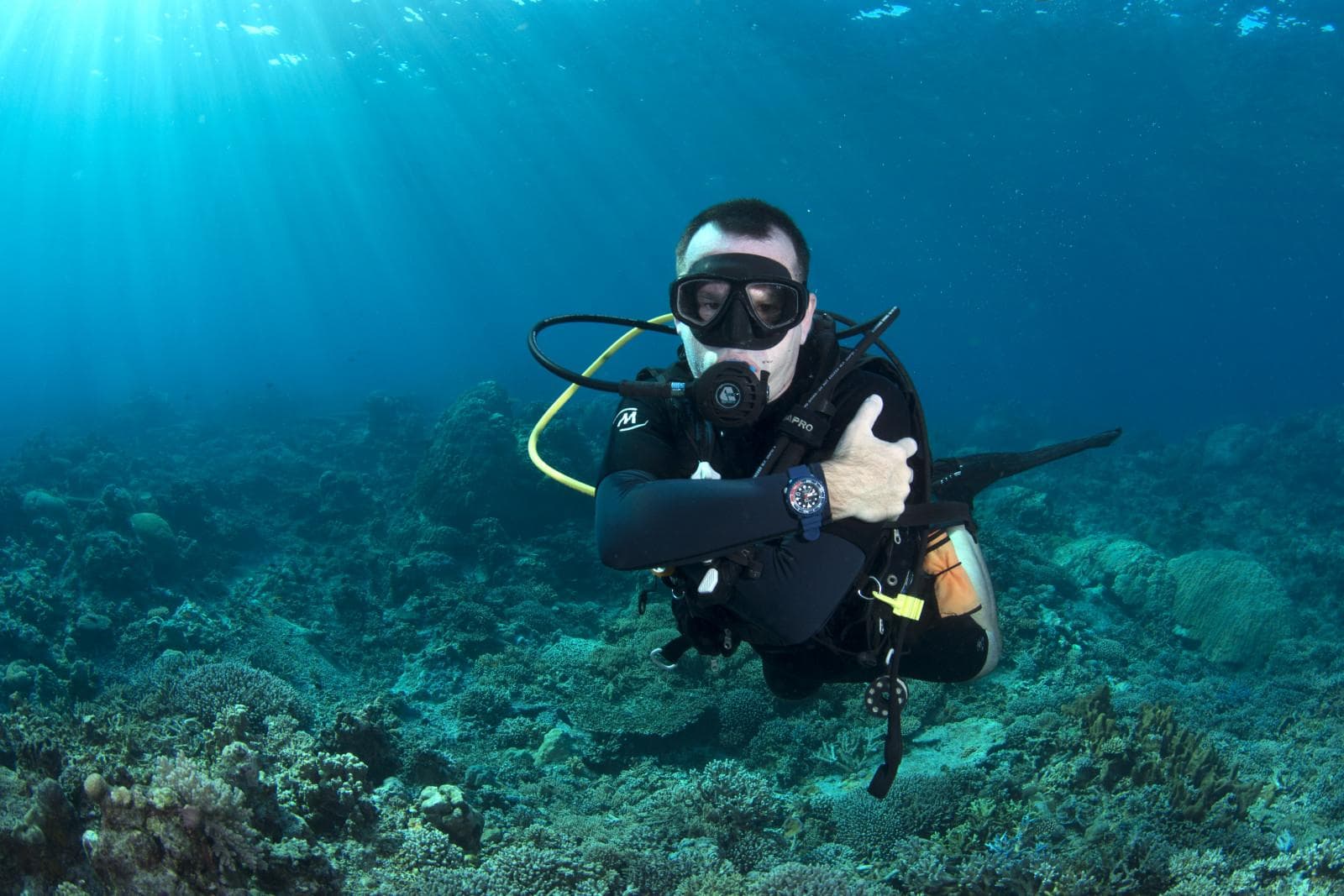 Another small detail that made this a pleasurable watch to wear was the location of the single large crown that the watch boasts, instead of the usual three o'clock position, it was shifted slightly to the four o'clock position. This meant that although the crown is quite large, it did not dig into my wrist and there was less chance of it getting caught on my clothes.
Due to its sturdy structure, I was confident that it could handle the rigours of a dive trip as well as day-to-day life. While I resisted the urge to drop a scuba tank or weight belt on it to see how it would fare, I was sure the watch could take the inevitable knocks that come with being worn on a liveaboard. The strap felt secure but had enough elasticity that it did not feel like it would be ripped off my wrist while extricating myself from my BCD in choppy waters, or while getting stuck on any other snagging hazard.
The simplicity of the watch is its most-endearing feature and the reason why it complements a dive computer so well – rated to 200m, it is more than capable of handling the pressures that a good dive watch should. The Seiko Solar looks good, feels good and does the job it is supposed to do extremely well.
For more equipment reviews try
Our gear content is sponsored by Mike's Dive Store, the UK's premier dive retailer. For all your diving needs visit them in-store or online for your diving, freediving, snorkelling and servicing.