SeaLife Sea Dragon Mini 1000F (SRP: £165)
SeaLife describe this compact little unit as an LED photo/video/dive light, and it really is a Jack of all trades. It has a 130 degree wide beam (which equates to about 98 degrees underwater) from its Luxeon V LED, which makes it great for lighting up a pretty vast area. This is handy on a night dive in the tropics – though I'd knock the power down to a half, or even a quarter so as not to destroy the 'night diving ambience' – and when you use the Mini 1000F as a video light, when it lights up a decent amount of your subject matter despite how small it is. It also works as a photo light if you are doing close-up work, but once you start looking to wide-angle, as with most lights, it doesn't have the punch of a powerful strobe to illuminate like that.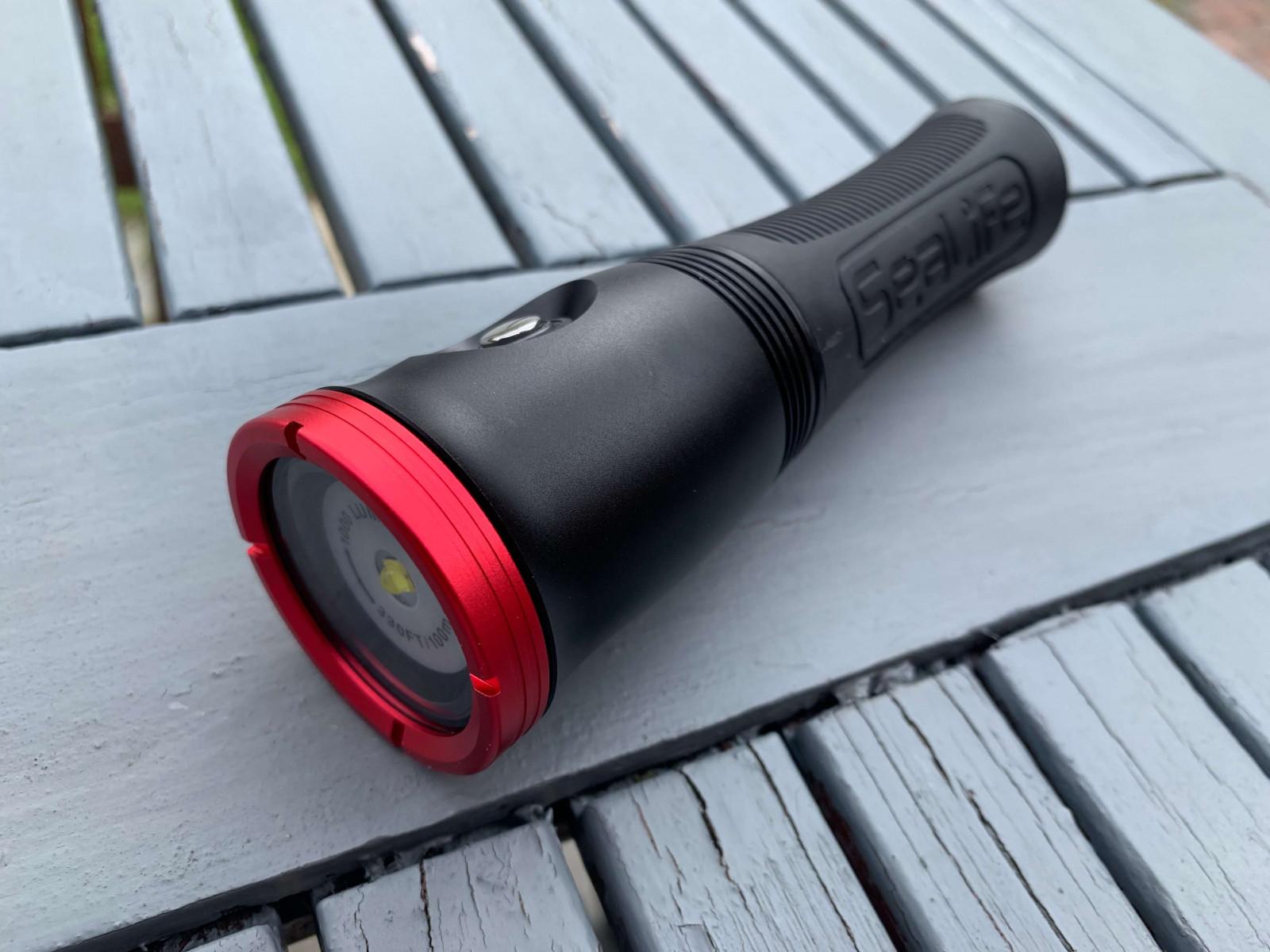 However, most people who buy this will either be using it as a handy size back-up dive light, or as a video light. As the latter, it comes into its own, and is supplied with a YS adaptor with mounts for AquaPod and GoPro cameras, as well as fitting nicely on to the SeaLife arms and cameras. This would be perfect to sit atop a mirrorless or DSLR system, giving you light when you want to shoot video, but being small enough to not get in the way when you are shooting wide-angle and using strobes on extended arms.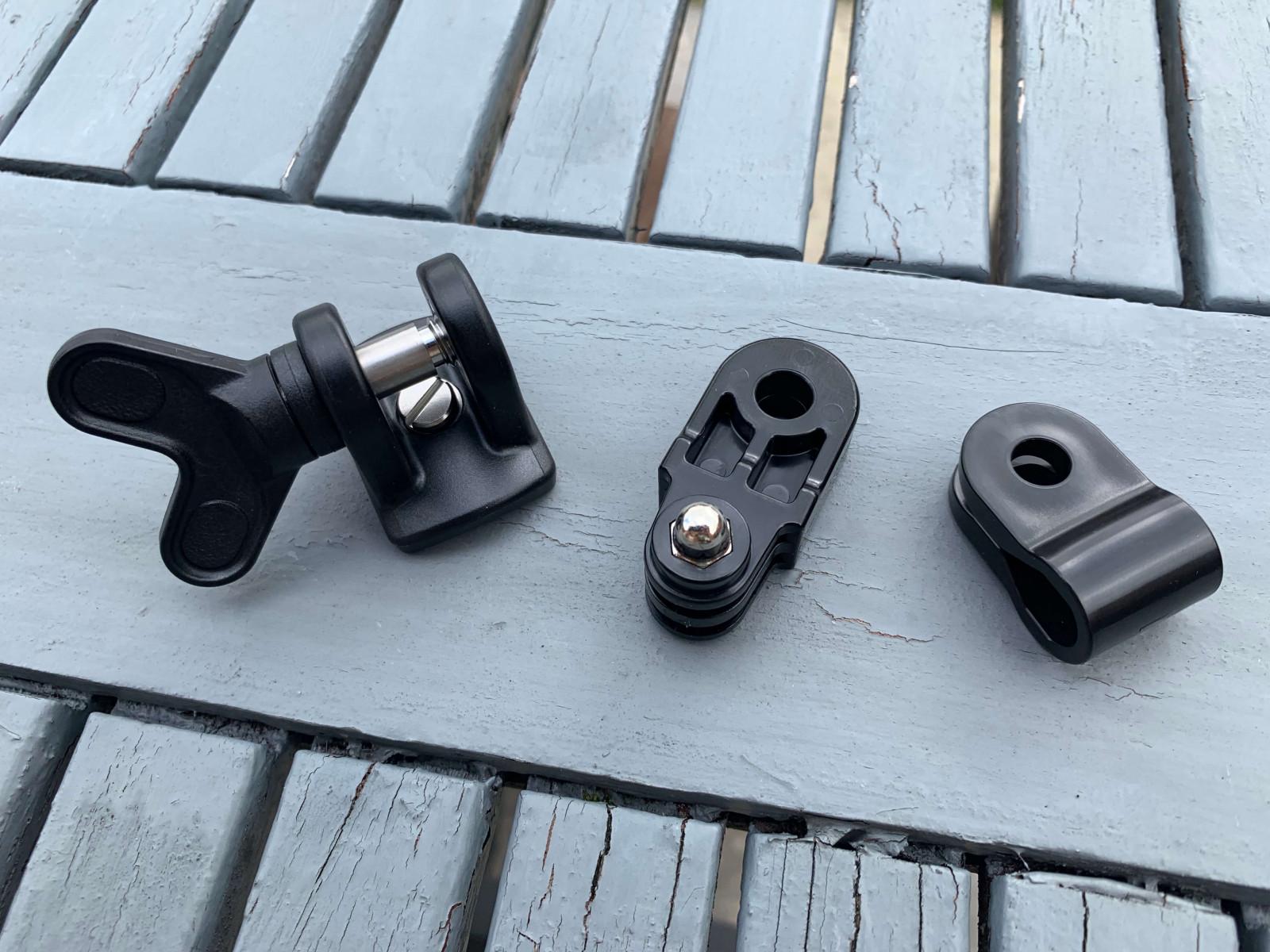 As a dive light in the UK, perhaps a better option is the SeaLife Sea Dragon Mini 1300S – currently in Long Term Test – as this has a narrow beam which slices through the detritus often present in UK waters. The 1000F, due to its wide beam, lights up all of the floating particles, especially on full power.
The Mini 1000F is operated via a push-button, and you can cycle through the power settings (100 percent, 50 percent, 25 percent, blinking, SOS) by just pressing this button. There is a nifty battery indicator light around the push button – green for full power, yellow for half power, and red for when you are on low power.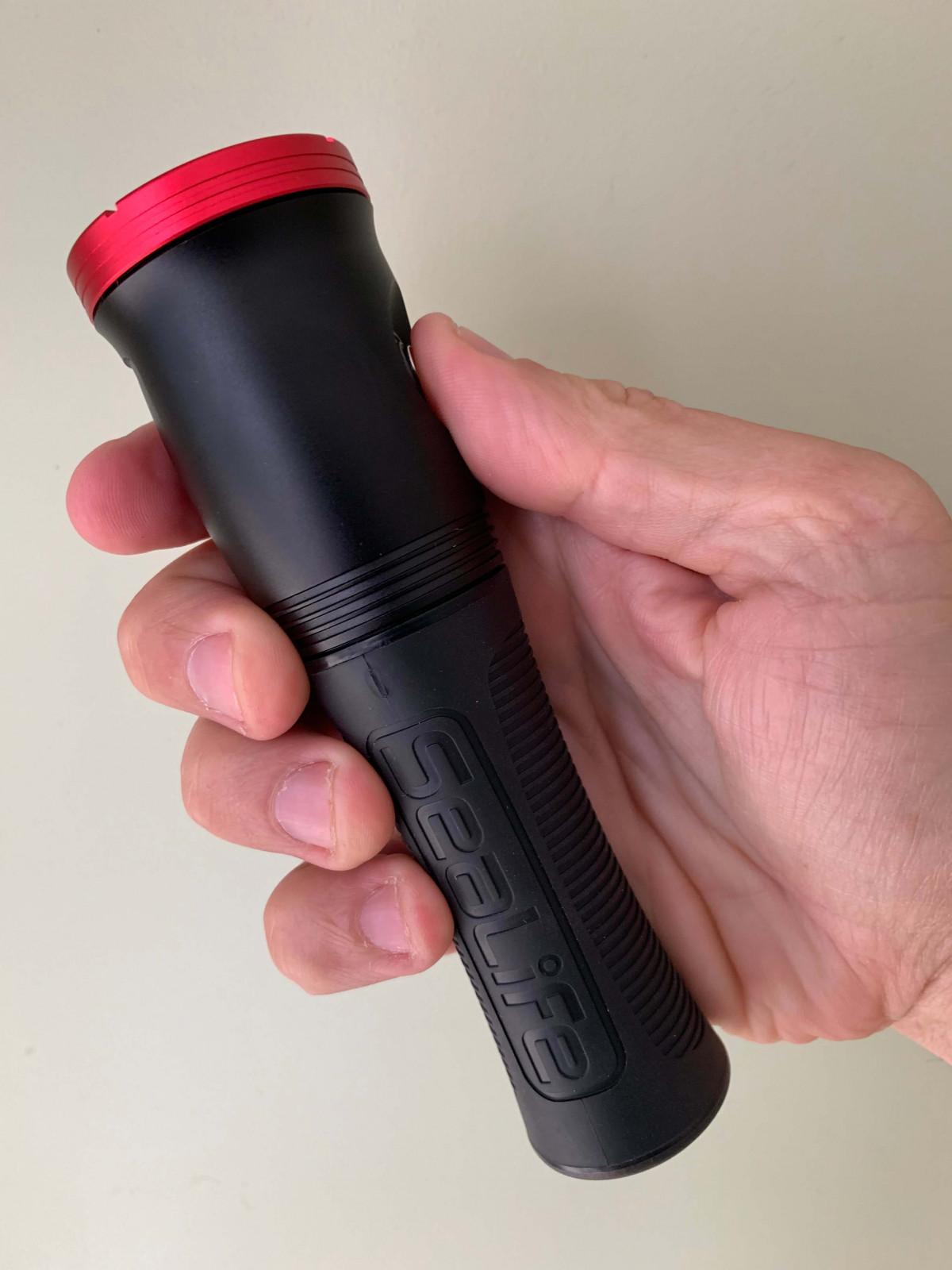 It is depth-rated to 100m, and is small enough to fit in a BCD pocket.
The kit includes, as well as the aforementioned camera mounts, the light itself, a 18650 3.7-volt 2600 mAh Li-ion battery, charger and charging cable, a lanyard with BCD clip for when you are using it as a dive light, and two spare O-rings and O-ring lube.
Our gear content is sponsored by Mike's Dive Store, the UK's premier dive retailer. For all your diving needs visit them in-store or online for your diving, freediving, snorkelling and servicing.