Besides some amazing offers, the Scuba Travel team will be running a series of talks at the travel and photo stages. Check out these great presentations.
Mario Vitalini, our resident photo expert will be chatting about Wide Angle shooting on the Photo Stage both Saturday and Sunday!!
Join him as he guides you through fundamentals of the ever popular Wide Angle photography.
? Saturday & Sunday
? Photo Stage
⏰ 10:30am – 10:55am
Join Martyn Guess as he talks you through Macro Photography in all its glory on both the Saturday and Sunday.
? Saturday & Sunday
? Photo Stage
⏰ 03:00pm – 03:25pm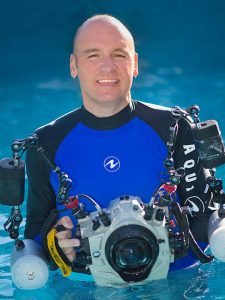 Join us on the Travel Stage, on Sunday, Alex Mustard will be talking about Red Sea Photo Opportunities. From the Northern sites in June to the shark encounters in the south in November Alex will explain why the Red Sea is always a rewarding destination offering incredible experiences for the beginner to the expert Underwater Photographer.
? Sunday
? Travel Stage
⏰ 1pm – 1:25pm
On Saturday join us on the Travel Stage where Martin and Caroline will be going head to head with each other for a public office showdown
!Wrecks vs Reefs!
Which will you come and support Team Reefs or Team Wrecks?
? Saturday
? Travel Stage
⏰ 1pm – 1:25pm