Scubapro has today announced two special dive deals, so if you were thinking about upgrading your kit, or investing in your first set-up, check them out!
FREE first stage with selected regulator combos
Purchase an S600 or G260 octopus set in combination with a MK25 EVO or MK17 EVO and get a free first stage of the same model.
FREE octopus with selected regulators
Choose between the MK25 EVO with innovative XTIS technology and the tougher than ever MK17 EVO. When either of these first stages is purchased in combination with the S620Ti second stage, the R195 octopus is free!
Or treat yourself to something very special and take the brand-new second stage D420 with either the new ultimate first stage for cold water, MK19 EVO, or choose the MK25 EVO and get your free R195 octopus.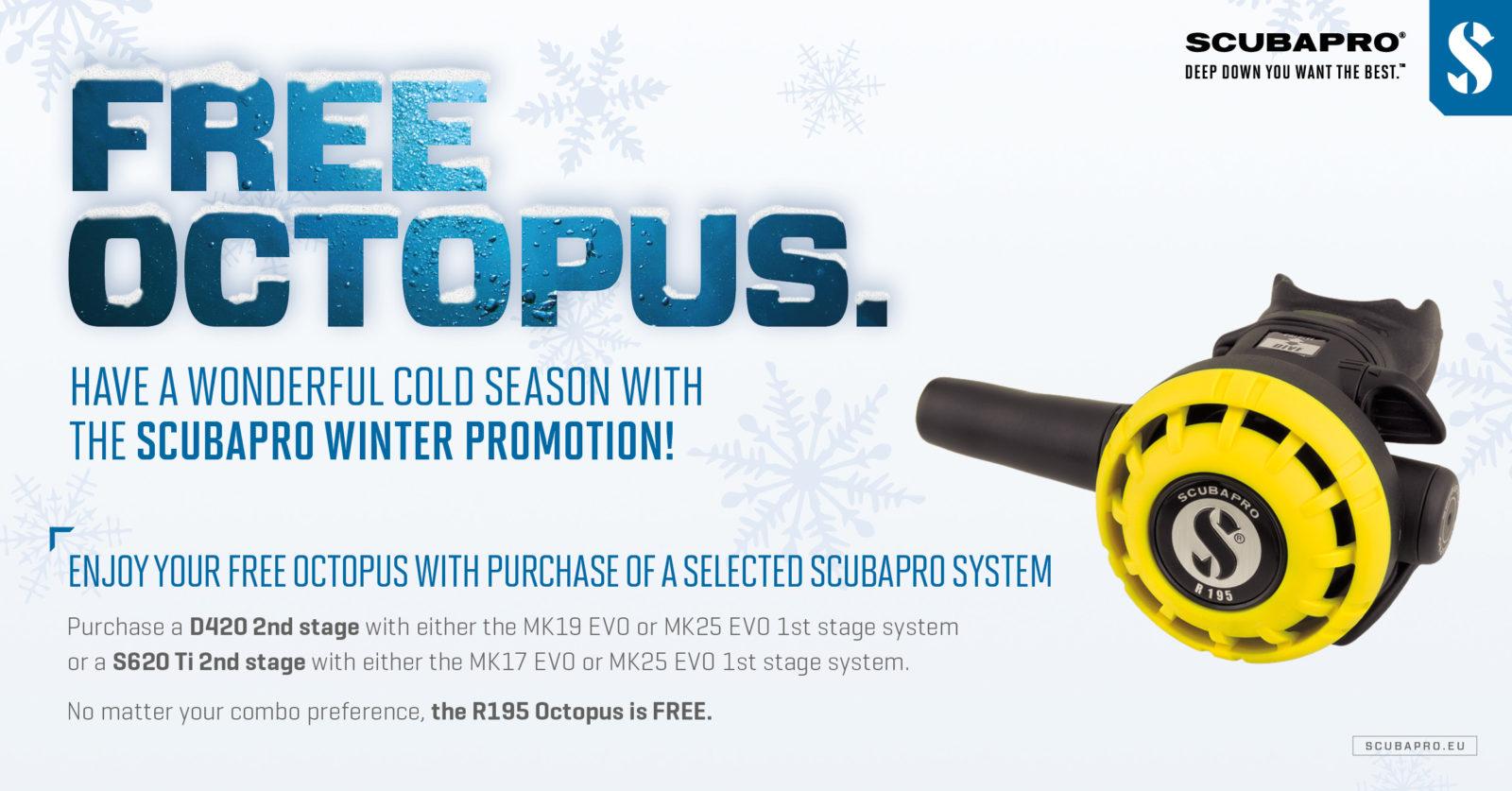 Don't forget: All Scubapro regulators feature a 30-year first owner warranty. Due to the high quality of the regulators, Scubapro has extended the service interval to two years or 100 dives (whichever comes first).
The 'Free 1st Stage Promotion' and 'Free Octopus Promotion' run from 9 November until 31 December 2020 at participating authorised Scubapro dealers, while stocks last.
Further information visit Scubapro Events