Invergordon's new Shannon-class lifeboat is set to host the names of thousands of people being commemorated by loved ones in the RNLI's new and unique memorial. The name of each person being remembered will be featured within the lifeboat's letters and numbers, or decal, displayed on the lifeboat's hull.
The names of those remembered will together make up the shape of the new lifeboat's identifying operational number (decal), positioned on the hull of the Shannon – due to be placed on service in Scotland from Spring 2020.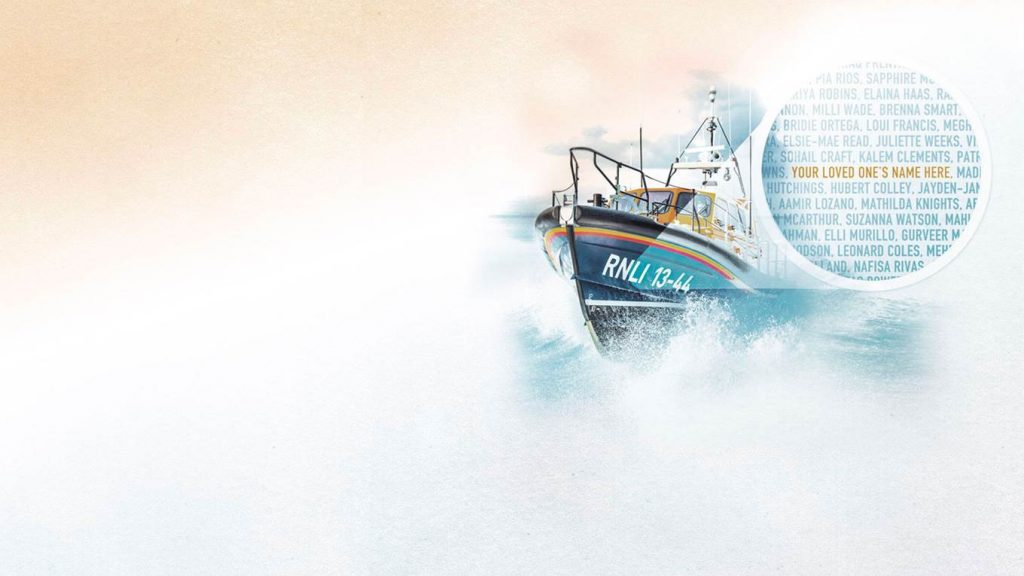 RNLI Area Lifesaving Manager (ALM) Stuart Gudgeon is delighted the volunteer crew at Invergordon will have the opportunity to launch with people's memories by their side. He says: "We are all thrilled Invergordon is going to receive an all-weather Shannon-class lifeboat. It has a 25-knot capability and jet propellers, which will give our volunteers more manoeuvrability in the water, allowing us to get to hard to reach places and to get to those in need more quickly.
"We feel honoured to have been chosen to receive this Shannon with the memorial decal on it, especially as it is the first lifeboat in the RNLI's history to have the decal filled with the remembered loved ones of our supporters, who, by signing up and donating to Launch a Memory, help us save other people's loved ones."
RNLI Invergordon lifeboat crew launched their Trent class, Douglas Aikman Smith,20 times in 2018, rescuing 13 people. Since the Trent went on service in 1996, the crew has launched in her 327 times and rescued 194 people, saving eight people's lives.
Photo credit: Michael Macdonald/Invergordon RNLI and the RNLI