Great white shark attack survivor Rodney Fox has been honoured for his years of service protecting the very animal that nearly took his life at Aldinga Beach in Australia more than 50 years ago.
Andrew Fox, managing director of Rodney Fox Shark Expeditions and son of Rodney, gave the launch and renaming ceremony of their first-ever boat in October a surprise 'twist', as his Dad's name was immortalised in recognition of his pioneering conservation work with these beautiful animals.
"Since my Dad started the company more than 50 years ago, we have always leased boats to educate and safely bring humans closer to sharks," he said.  "To own our first boat is a massive and significant milestone for our family and business – it was fitting to name the boat after him!
"The twist is that Dad thought the boat was called King Neptune, and only found out in front of 100 people on launch day that our first boat was going to be called the Rodney Fox."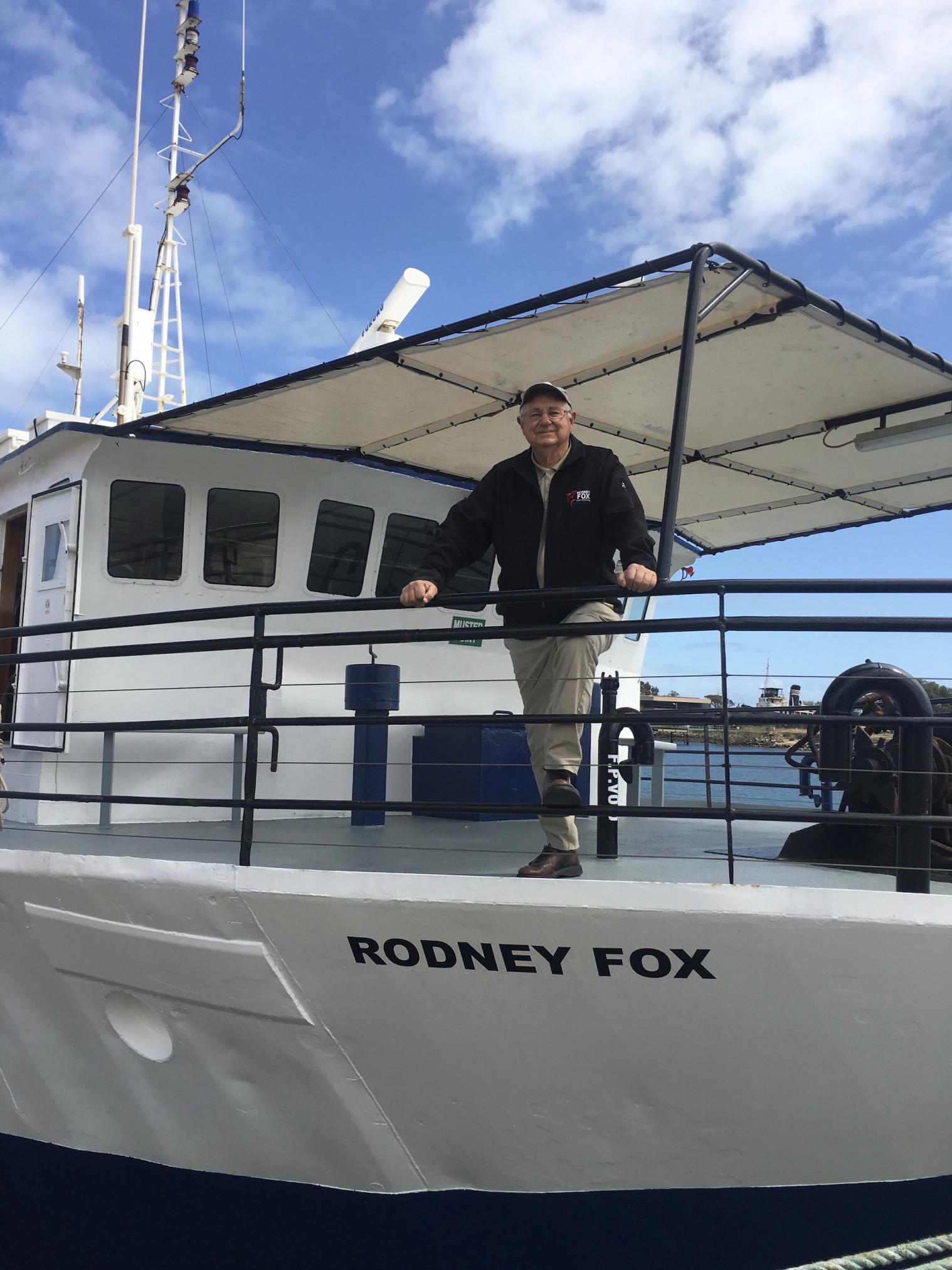 Rodney Fox, now 79 years old, has had a remarkable career – born from being attacked by a great white shark when he was just 23 years old. This life-changing event ignited a passion and determination to overcome his fears about the water by understanding this fearsome, but magnificent, animal. A few years later, he pioneered the first-ever cage dive, which sparked what is now a thriving new tourism industry around the world.
"Dad changed the mindset in an era when 'the only good shark was a dead shark' to spearheading conservation and protection of these animals in the 1980s, which is still in place today," Andrew said.
Rodney was also one of the first people in the world to capture video of sharks underwater, leading to a film career contributing to more than 70 films, including the blockbuster Jaws.
"He has single-handedly shifted public perception of sharks," Andrew said.
Andrew Fox, recognised as a leading authority on great white sharks, took over the reins of the Rodney Fox Shark Expedition business more than 20 years ago. He set up the Fox Shark Research Foundation in the early 2000s, and today consults on environmental issues, shark attacks and shark culling.
"The Rodney Fox marks a new era of our business," Andrew said. "We will be able to host up to 20 guests with ten passenger cabins for multiple-day tours serviced by seven crew. This is the only vessel in SA where you can live and dive for the ultimate experience, which really ups the ante."
Future adventurers can book between two and ten nights and explore the beautiful Neptune Islands Marine Park and expect luxury accommodation, delicious food, spectacular scenery and, of course, cage diving, which everyone can do, plus if you have an Open Water scuba diving qualification, you can experience great white sharks 18m deep.
The launch of the new boat also coincides with the recent restructure of the business, with the announcement of new business partner and local businessman, Mark Tozer. Mark shares Andrew's passion for sharks. He is also the founder of Dive for Cancer, an international event where divers raise funds for Cancer Research.
For more information about how you can plan your own experience on the Rodney Fox Website.