If you are going to watch anything online during this enforced hiatus from diving activities, then make it the hard-hitting documentary If Only…, the brainchild of high-risk diver and human factors expert Gareth Lock.
Gareth – owner, trainer and coach at The Human Diver (www.thehumandiver.com) – has worked tirelessly over the years to encourage the diving community to embrace personal responsibility in diving, and to understand that it is not just technical problems which can crop up in diving. If Only… is just the latest weapon in his armoury.
If Only… focuses on Brian Bugge, an officer with the US Pacific Fleet's Integrated Undersea Surveillance Systems department, who tragically died on 20 May 2018 in Honolulu, Hawaii, while off-duty on a training dive. He was only 35, and his wife Ashley was just weeks away from having their third child.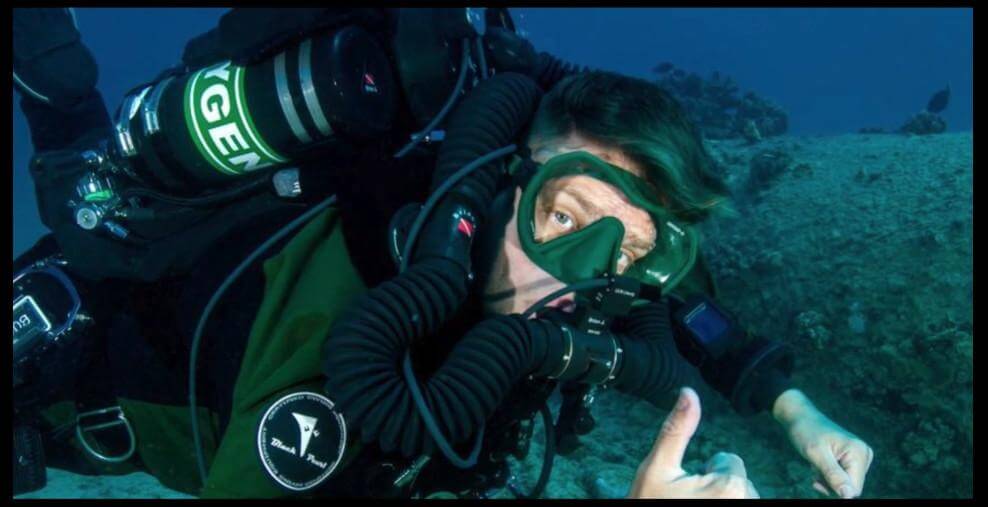 Gareth travelled to Hawaii to work with Ashley to create If Only…, and she talks candidly to camera, as do the other divers who were also on the diving course with Brian.
Brian died because he did not turn on his oxygen supply for his closed-circuit rebreather before entering the water, and within minutes had passed out and sunk to the seabed. But If Only… shows that there were many, many other factors at play in the lead up to this fateful dive that all played a contributory role in the tragic outcome. Gareth even shows how something that occurred on Brian and Ashley's very first diving experience also played its part as their diving journey continued.
When the film was released on 20 May, Gareth said: "I hope this film will act as an example of what can be done when a story can be told, and save lives in the process. This is only the start of a very long journey to improve diving safety by looking at the role of human factors in diving incidents."
Gareth – along with clinical psychologist Dr Laura Walton (www.scubapsyche.com) – will be joining Mark Evans on the 'virtual sofa' for what is sure to be an informative and educational Scuba Diver Livestream on Tuesday 16 June.