REEF PARTNERSHIP TO PLANT 100,000 CORALS OFF CAIRNS & PORT DOUGLAS
In a unique research and tourism partnership, the Great Barrier Reef Foundation is working with the University of Technology Sydney and five local tourism operators to plant 100,000 healthy corals on reefs in the Cairns and Port Douglas region.
The corals, grown in underwater nurseries from salvaged broken fragments, are being attached using Coralclip® – an innovative device that fast-tracks coral restoration.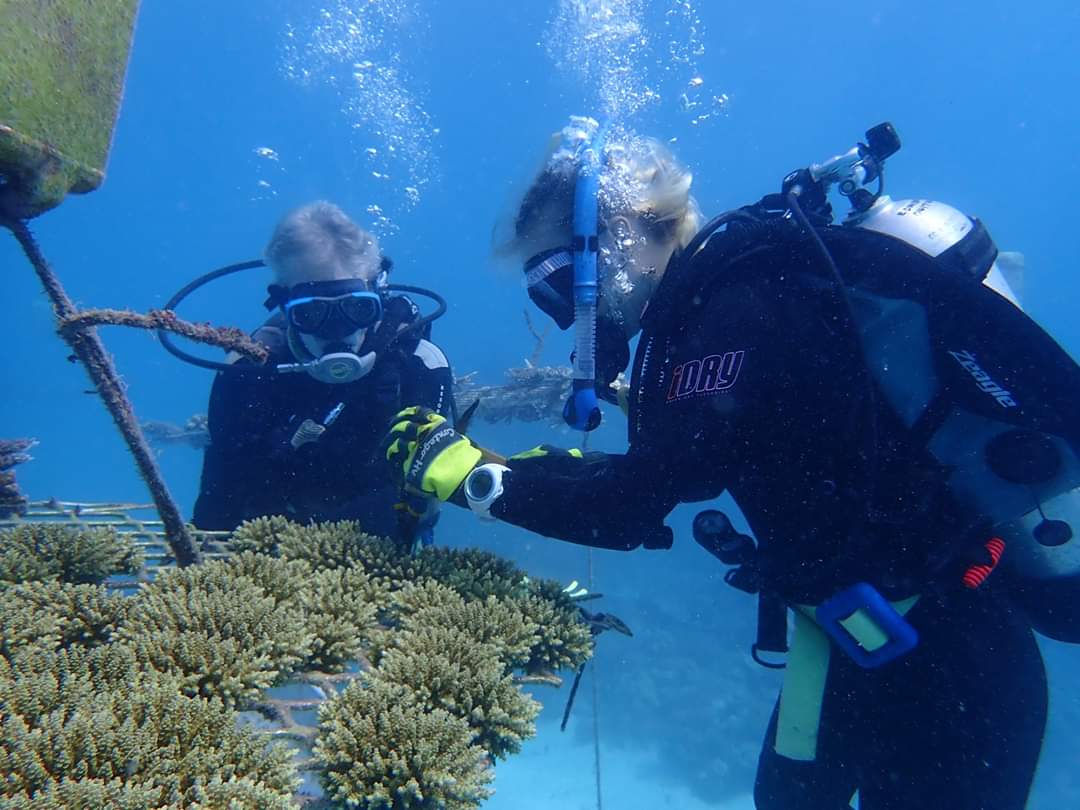 The clips join the corals to the Reef to rehabilitate damaged areas and boost the resilience of healthy areas without the need for chemical bonding agents. It is faster and cheaper than traditional methods and has contributed to an impressive planted coral survival rate of 85%.
Great Barrier Reef Foundation Managing Director Anna Marsden said the first 5,000 corals are already being planted as part of this project.
"We're seeing the effects of climate change on our Reef and the back-to-back bleaching events in 2016 and 2017 made it clear that reducing emissions is not enough," Ms Marsden said.
"In order to save this irreplaceable ecosystem, we have to take urgent action on reducing emissions and also fast-track its recovery by restoring reefs damaged by the effects of climate change."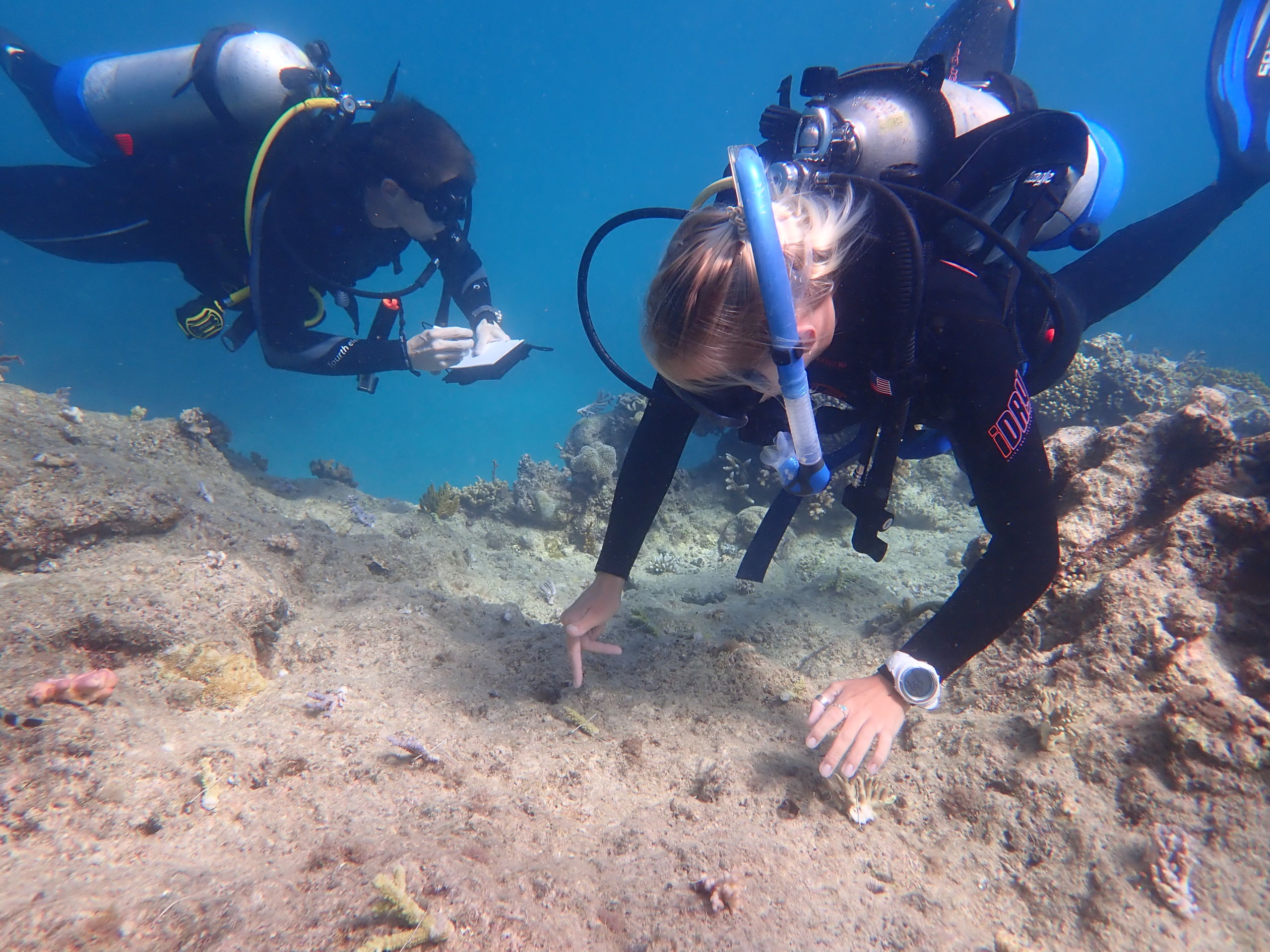 Ms Marsden said bringing together science and tourism is key to the project's success.
"By bringing together the knowledge of marine science experts and the resources and experience of the tourism industry, we're able to deliver local reef restoration at a scale never seen before on our Great Barrier Reef.
"We're also able to reach these scales thanks to the Coralclip® technology. This Queensland invention has been a game-changer for coral restoration because it offers a fast and more cost-effective solution to out-planting corals."
University of Technology Sydney Project Research Lead Professor David Suggett said developing Coralclip® has enabled us to replant coral twice as fast than ever possible before, and as it doesn't use chemicals it has transformed how tourism can actively steward reef sites.
"In trialling coral nurseries to propagate corals we've already shown we can fast track growth to the size they reproduce, meaning we can plant them on a reproductively challenged Reef to accelerate its recovery," Prof. Suggett said.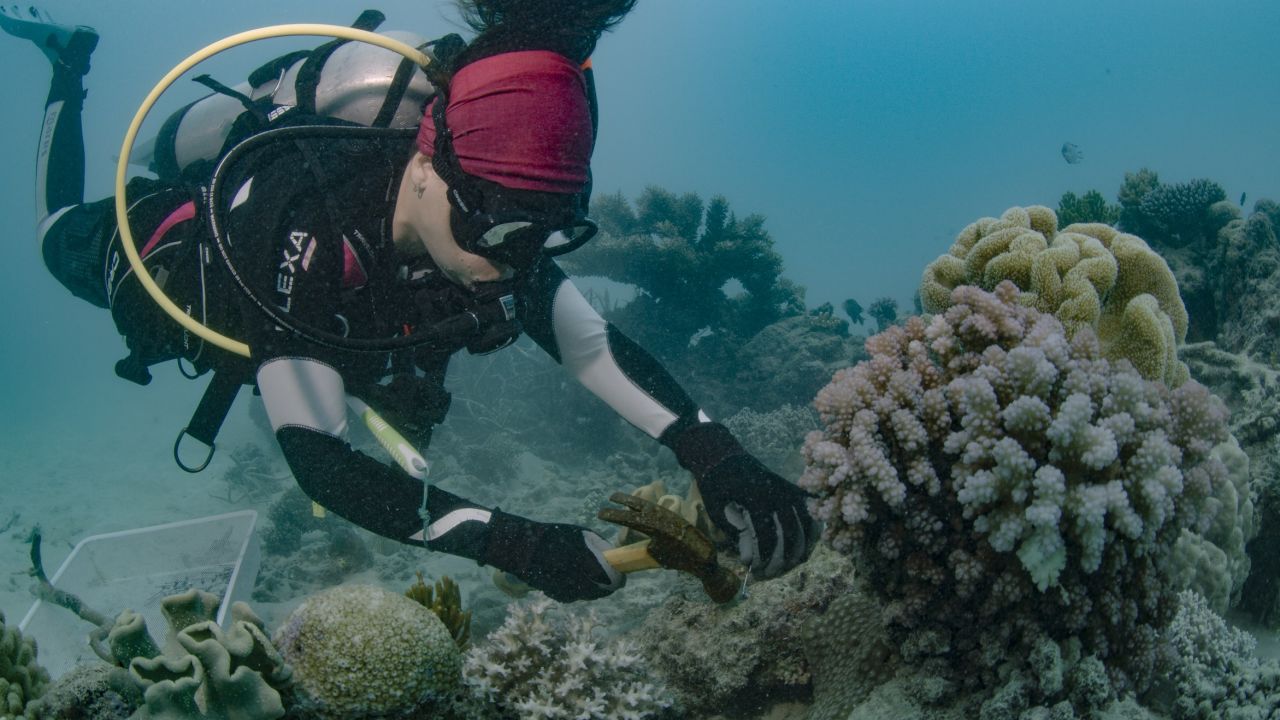 "Our research-tourism partnership is a world first model to ensure reef stakeholder efforts are not just about replanting coral, but using innovative science to make informed propagation decisions needed to nurture a more resilient Great Barrier Reef under climate change."
Wavelength Reef Cruises owner John Edmondson said Reef tourism operators already undertake a number of site stewardship actions to help monitor and protect live coral cover.
"This program enables those actions to extend to actively growing and planting corals to boost live coral cover at those sites where it's beneficial, such as assisting recovery after a cyclone."
The Great Barrier Reef Foundation is delivering more than 100 Reef-saving projects right now; and, through its Reef Trust Partnership with the Australian Government has invested in the Coral Nurture Program over three and a half years with the University of Technology Sydney and tourism operators providing substantial in-kind support for field operations.
Participating tourism operators are Wavelength Reef Cruises, Ocean Free and Ocean Freedom, Passions of Paradise, Sailaway and Quicksilver Group.
Click here for Scuba Diver Magazine Issues