Reef Guardian Protects the idyllic Waters of the Sugud Islands Marine Conservation Area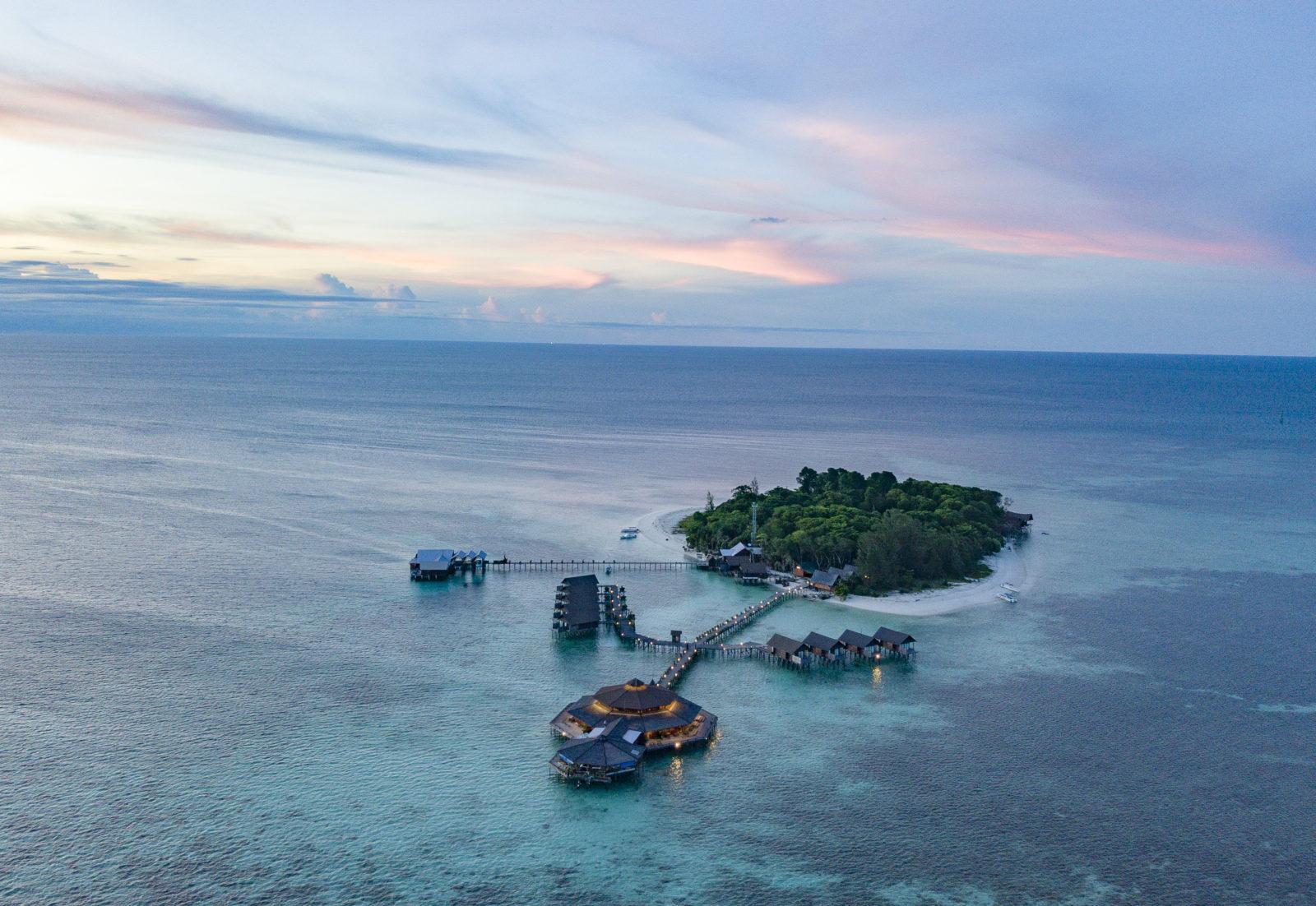 In the island of Borneo within the Southeast Asia's Malay Archipelago, lies a small tropical island situated at the northeast of Sabah, Malaysia, which is known as – "Lankayan Island". Located within Malaysian Sulu Sea, this hidden gem is surrounded by lush green island vegetations, white sandy beaches, magnificent turquoise and blue waters, and healthy coral reefs and seagrass beds supporting abundant and diverse marine animals, like fishes, sea turtles, crustaceans, and sometimes mammals.
One may wonder how this island maintains its natural surroundings, especially with human activities, such as fisheries, developments, and pollution which are growing at large nowadays. Fortunately, the island is located within a marine protected area, or formally known as the Sugud Islands Marine Conservation Area (in short, SIMCA). SIMCA was gazetted in 2001 and it is being run by Reef Guardian Sdn. Bhd., a non-profit organisation that is appointed by the Sabah State Government to undertake conservation activities within the area. It is the first privately-managed marine protected area in Malaysia.
Reef Guardian enforce SIMCA rules and regulations through its enforcement team that consists of trained Honorary Wildlife wardens and park rangers, with the aid of patrol boats and radar tracking system. By enforcing SIMCA as a no-take zone and the protection of its natural habitats, the area, which was once a spot for fishing activities, e.g. hook and line, trawling, pots and trapping, fish bombing, and cyanide poisoning, has become a safe haven for marine animals.
This is evident from the decline of both fishing activities and presence of fishing vessels within SIMCA over the years, following a committed and consistent interpretative enforcement practice by the team since it was formed. The highlights of achievements by the Reef Guardian enforcement team includes the arrests and/or prosecutions of perpetrators who were intercepted for conducting fish bombing activities, cyanide poisoning, possession of sea turtles on board, and encroachment within SIMCA.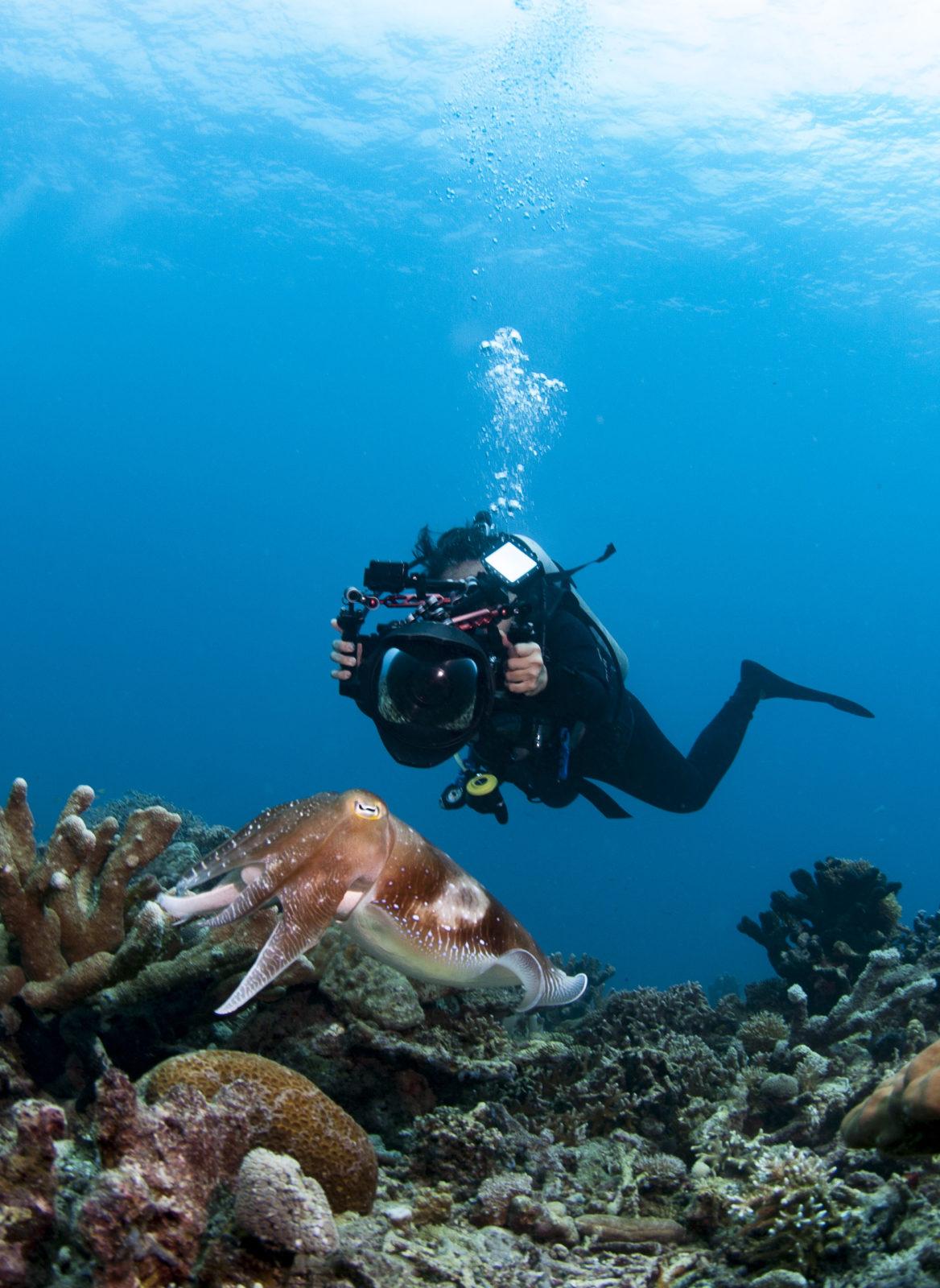 The previously destroyed reefs from destructive fishing have gradually recovered to its original state, providing favourable settings for marine inhabitants to live and thrive. The current, more vibrant reefs have become attractions to divers from across the globe, which have benefited the Lankayan Island Dive Resort – the sole resort at the marine protected area, in its tourism business.
To maintain its pristine and captivating natural surroundings, the resort practices environmentally-conscious approach in its tourism operation, limiting anthropogenic impact through restricted human activities, planned developments and systematic waste management. In diving activities, for example, the use of mooring buoys at the reef sites is exercised instead of boat anchoring to avoid destruction of corals. Harassing of marine animals and damaging marine habitats are also strictly prohibited.
The Reef Guardian team, in recent times, have collaborated with Sabah Fisheries Department to convert two foreign fishing vessels into artificial reefs. These foreign vessels were confiscated by the Malaysian authorities following cases involving foreign fishermen intruding into Malaysian waters to illegally conduct fishing activities. These vessels were internally cleared and cleaned thoroughly before they were sunken within SIMCA waters, with the first one sunk in November 2019, and the other one on August 2020.
The sunken boats have attracted fishes as settlements and refuges, which ultimately draw large predatory fishes, such as jacks, snappers, groupers, sharks and rays. Not only does these artificial reefs develop ecosystems of their own that would help fish populations to recover from fishing pressures, they also harbour vast and rich fish communities that serve as interesting sites for recreational scuba diving activities. At present, there are 11 shipwrecks that were either sunk or found within the SIMCA and close to Lankayan Island. All of these wrecks are being colonised by a wide variety of fishes, invertebrates, and even some corals!
For more info about SIMCA and Reef Guardian Reef Guardian, check out their website at reef guardian.
For more info on Lankayan Island Dive Resort, visit dive malaysia
Article written by Davies Austin Spiji
Photo credit: Dr. Achier Chung
For more information about what Sabah has to offer visit Sabah Tourism
Want more conservation-related articles?
500 Green Turtle Hatchlings Released
Ceningan Divers release online Education Centre to promote environmental conservation
Florida Passes New Bill to Stop Further Sales of Shark Fins