Massive congratulations to Jack Sankey, who at the age of 15 has just notched up the RAID Performance Diver certification.
The Scuba Diver team are all about bringing on young divers – as witnessed by our The Next Generation section – and Jack's achievements certainly deserves shouting about.
Jack's diving career began in 2014 on holiday in Egypt when his Dad – already a scuba diver – mentioned trying diving. He was only eight years old, so did a Bubblemaker course – and loved it!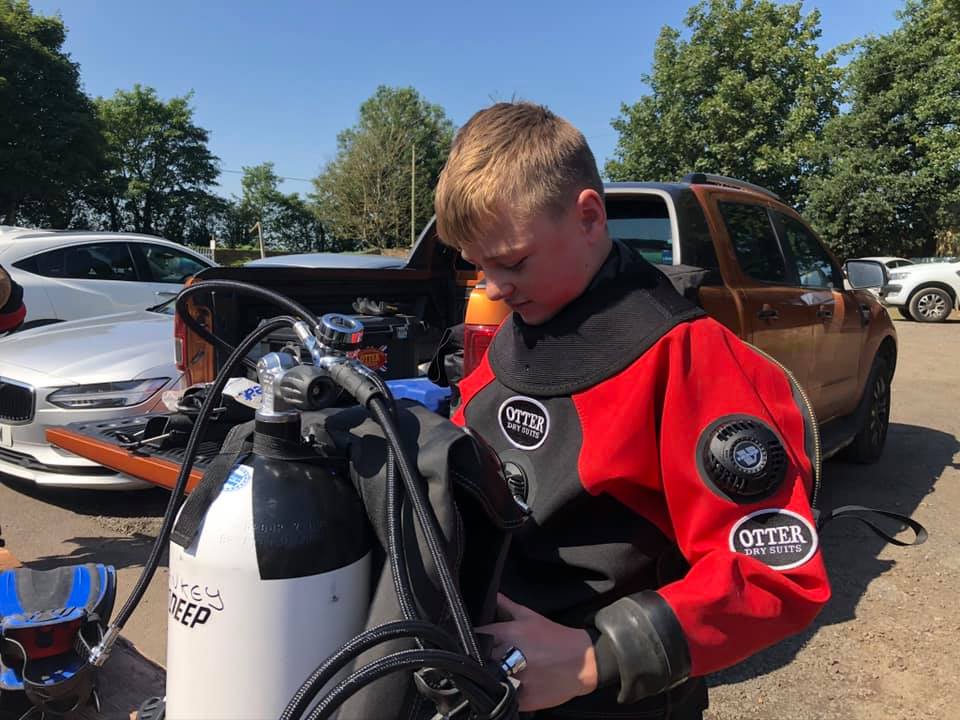 In March 2020, Jack, his Dad and his stepbrother Kai joined Severntec Diving in Shropshire. Jack crossed over to RAID and completed his Junior Open Water Diver, Explorer 30 and then now his Performance Diver course.
Instructor Kevin Murphy said: "What an amazing day! Jack is one of the youngest to complete this programme – well done mate… hard work pays off!"
He added: "The RAID Performance Diver course is unique in the dive industry. It is designed to make you a better diver in almost any situation. The skills that you will learn in this course have been designed by some of the most-respected divers in the world. Not only will this course make you a safer diver and prepare you for other RAID courses, but it will provide a range of skills you will use on every dive.
"No matter how well you dive now, Performance Diver will make you even better.
"If you're a new diver, RAID will teach you skills that will help you in every course you do and on every dive. If you already have good in-water skills, by the time you have finished, you will have great skills."