DivePlanit Explores Queensland's Best Wrecks
The rocky outcrops and barrier reefs along Queensland's vast coastline have scuppered many ships in its few hundred years of European exploration and settlement. Several more have been scuttled to create artificial reefs for recreational divers. Here are a few of Queensland's best wrecks for divers.
SS Yongala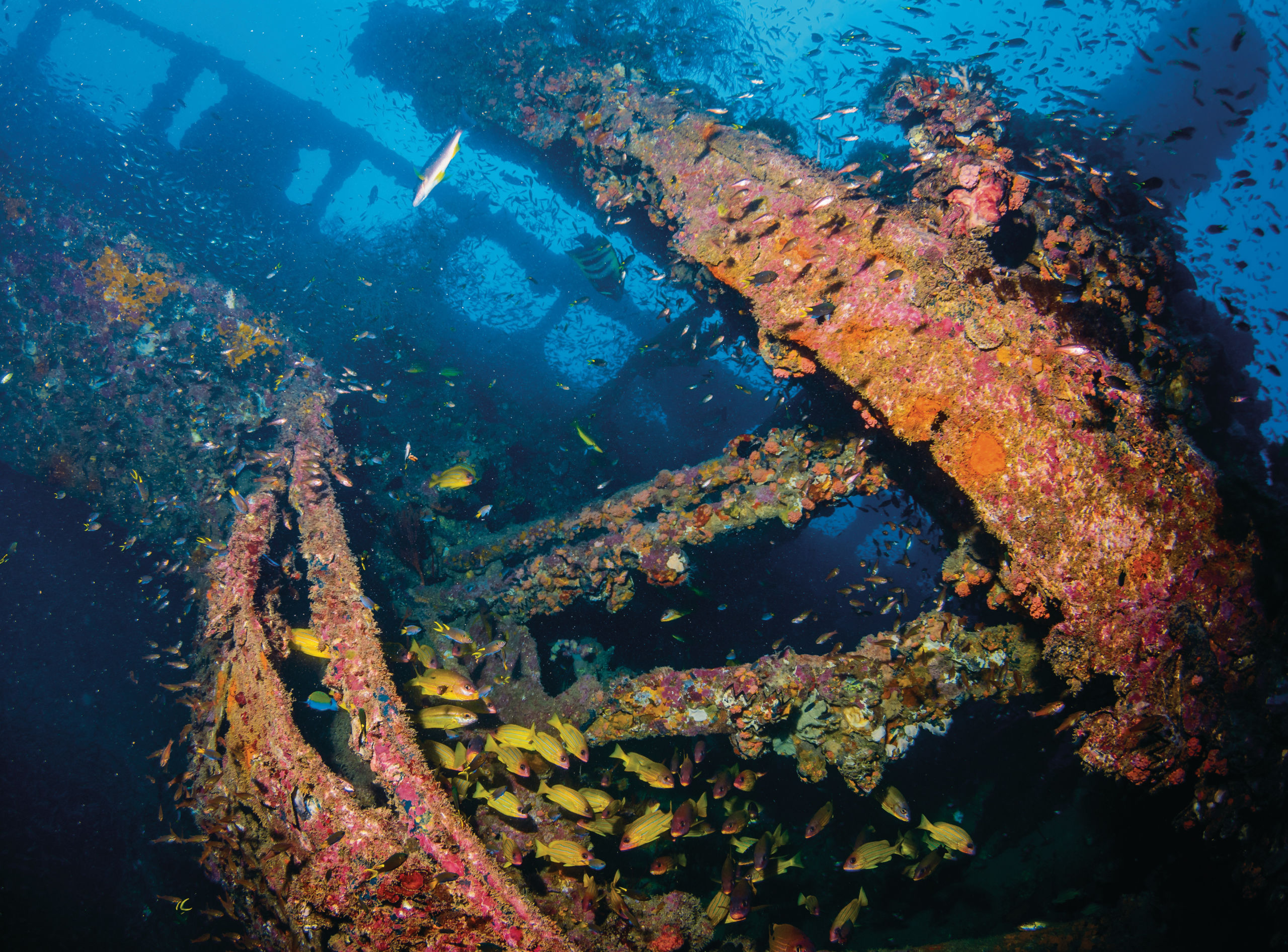 Consistently listed in the top 10 wrecks in the world, the SS Yongala lies in open water about 20 km off the beach, a 30 to 40-minute run in a fast RIB from Alva Beach, south of Townsville, or a longer trip from Townsville itself.
A passenger ship transporting people, their possessions and some freight along the eastern seaboard in a time when the Pacific Highway was still a footpath back in 1911, she was caught in a category 5 cyclone and sank, with all lives lost. The ship itself remained lost until 1958.
From a diver's perspective she is a magnificent, isolated reef 15m high sitting in 30m of water within her own marine protected area, where seemingly all the fish in the locality hangout. Diving the wreck, all around and silhouetted overhead are squadrons of fish battling to make their presence felt: batfish, GTs, jacks, and barracuda cruising through.
Much of the surface is encrusted with growth of one kind or another: vibrant soft corals, whip coral and xenia. In amongst that are the little fish, yellow and black damsels, the coral bream, parrotfish and patches of young lunar fusiliers and olive sea snakes. A few Maori wrasse may come and join you during the dive, as well as several species of rays.
Ex-HMAS Brisbane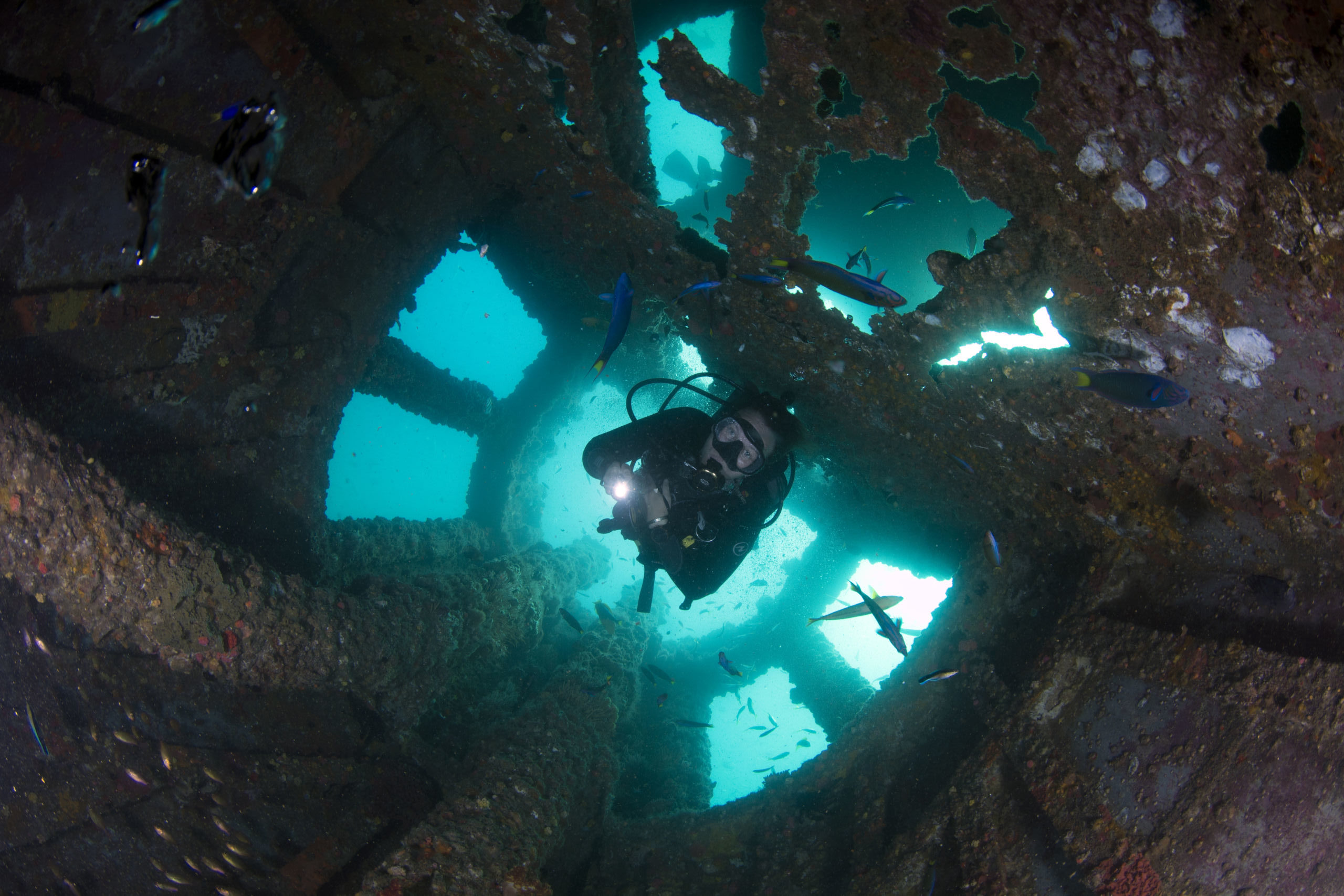 Despite its name, the Ex-HMAS Brisbane is not situated off the Queensland capital, but on the Sunshine Coast between Maroochydore and Mooloolaba, laying in 15 to 28 metres of water, 2.9 nautical miles off the coast.
A former Royal Australian Navy warship, which operated between 1967 and 2001, Ex-HMAS Brisbane was sunk in 2005 and the conservation park created around the wreck now provides the ideal artificial reef for divers with a huge array of sea life to discover.
The wreck is now home to over 200 different species of fish, including Queensland gropers, squid, yellowtail kingfish, red emperor, snapper, lionfish, angler fish, blennies, sea hares, batfish, as well as colourful sponges, soft and hard corals, turtles, and eagle rays.
Ex HMAS Tobruk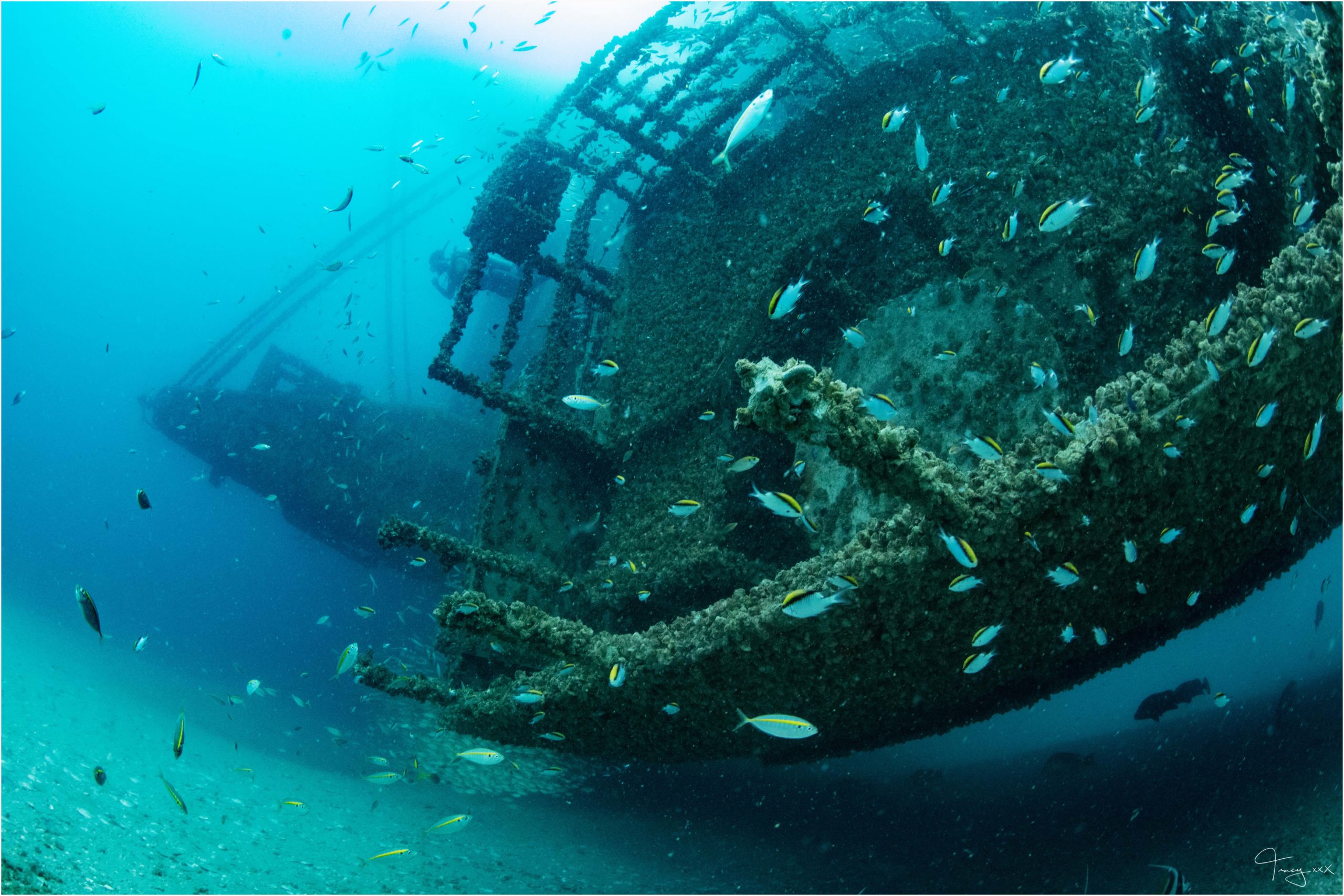 Scuttled in 2018, Australia's newest wreck has already attracted an amazing amount of marine life, with some divers even comparing it to Yongala. The once-bare surfaces are covered with soft corals, and the entire structure is teeming with life, with resident turtles, huge schools of barracuda, bat fish, Jacks and snapper.
The Ex-HMAS Tobruk is a 127-metre-long navy vessel that was in operation for 34 years. In that time, she made the equivalent of 40 trips around the world on 26 major missions in destinations such as the Middle East, Fiji and the Solomon Islands.
Scuttled 15 nautical miles off the coast of Bundaberg it's an easy wreck to explore with wide openings and a top depth of 12 metres, so accessible for open water divers. Advanced divers have the opportunity to descend a little deeper and access the wreck itself.
Contact the team of dive travel specialists at Diveplanit Travel for the best diving packages to Australia's best wrecks. Diveplanit.com Email: enquire@diveplanit.com Phone: 1800 607 913
Article Written by Deborah Dickinson Smith
Photo Credit: Tracy Olive, Adrian Stacey, Tourism & Events Queensland
Click here for more about the Ex – HMAS Brisbane