The Cuttlefish Alliance, Protecting the Giant Cuttlefish migration at Whyalla, South Australia
In June, the Scuba Divers Federation of South Australia (SDFSA) launched the Cuttlefish Alliance to bring together organisations and individuals concerned about the lifting of fishing restrictions on the Giant Cuttlefish.  While the small permanent exclusion zone is still in place near Point Lowly, commercial and recreational fishers can now take cuttlefish on their migration into the permanent exclusion zone.
An independent Advisory Committee has been convened by the SDFSA, representing scientific, economic and tourism interests. The Committee will prepare a position statement with recommendations to take to the Department of Primary Industries and Regions South Australia (PIRSA), based on science and the value of the Giant Cuttlefish migration to the tourism economy of Whyalla and South Australia.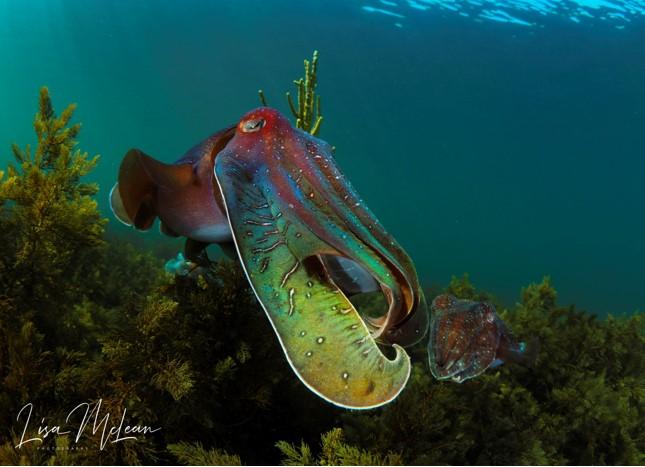 The SDFSA recognises the reality of multiple stakeholders and users of the marine environment. But as our President, Andrew Hunter, noted in his letter to the editor of the Adelaide Sunday Mail, the substantial (and growing) economic benefit to the Whyalla region from this world-renowned event must also be considered.  Numbers matter: hundreds of thousands of migrating cuttlefish attract tens of thousands of dollars from tourism. Reduce the impact of the spectacle and you reduce the level of tourism.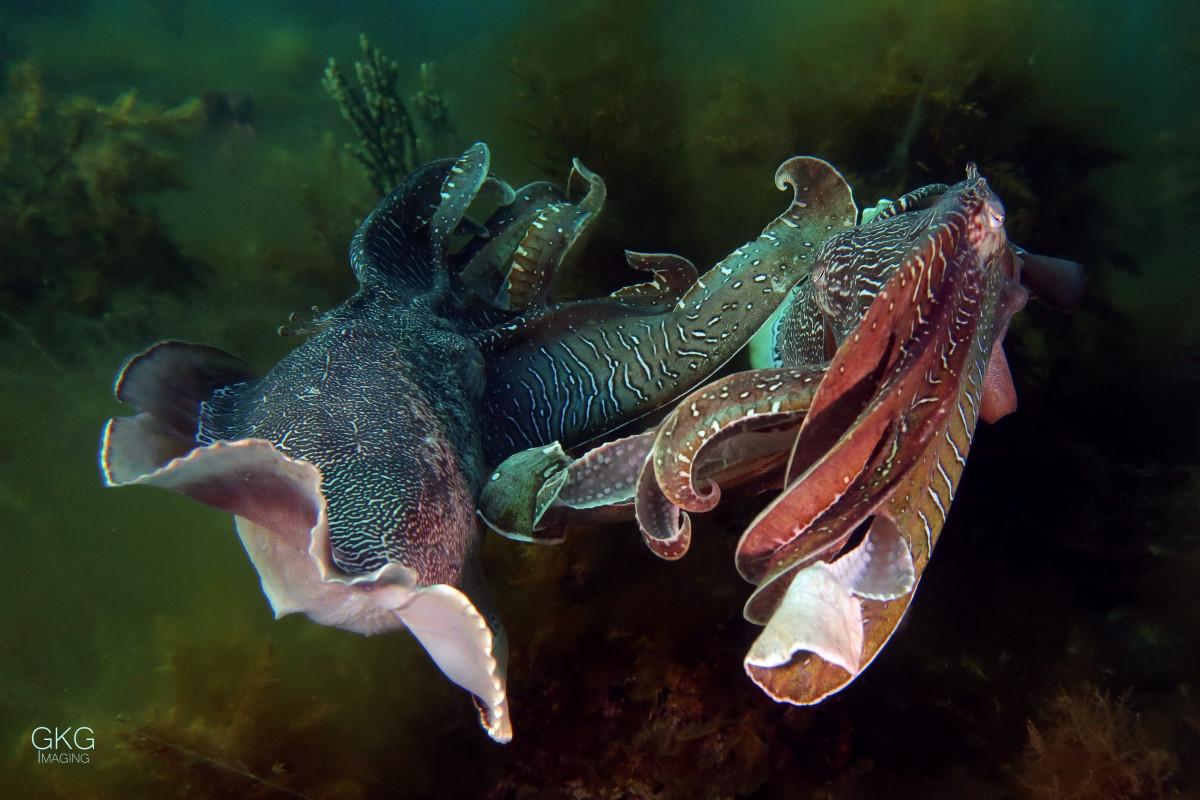 A Facebook page has been set up to gather and share information, petitions, and campaigns to encourage PIRSA to reconsider restrictions on fishing for Giant Cuttlefish, especially during the period of the aggregation and reproduction. So far we have reached over 16,000 people through Facebook. Radio, TV and newspaper media have been actively covering the controversy.
Two petitions are currently underway: an electronic petition that will be sent to the Minister responsible for PIRSA, MP Tim Whetstone, and a formal petition (with original signatures) to be tabled in the SA Parliament by MP Eddie Hughes. We ask everyone to consider supporting both petitions. The electronic petition (with over 5600 signatures at the time of writing) is at https://www.change.org/p/minister-tim-whetstone-protect-whyalla-s-giant-cuttlefish-aggregation. A copy of the formal petition can be found in most dive shops in South Australia, and efforts will be made to expand access to the formal petition interstate.
We will make every effort to track all initiatives on this matter. To stay informed, follow The Cuttlefish Alliance on Facebook, at https://www.facebook.com/pg/cuttlefishalliance/.
Article Written by Heather Creech, Communications officer, SDFSA
Photo Credit: G.Gitsham & Lisa Mclean
Want more conservation-related articles?
500 Green Turtle Hatchlings Released 
Ceningan Divers release online Education Centre to promote environmental conservation
Florida Passes New Bill to Stop Further Sales of Shark Fins