Danny the Dolphin was a regular sight around Portland over the past few years, but now sadly he has been found dead, the victim of shipstrike.
Danny, as he was soon nicknamed, was a sub-adult bottlenose dolphin who soon found his way into the hearts of many in the Portland area. He was a regular sight for divers (as can be seen from the stunning underwater image by Colin Garrett), dive boats, tourist boats, fishing charters and jetski tours.
On 27 October, the Cetacean Strandings Investigation Programme (CSIP) recovered the body of a bottlenose dolphin that had been found within Portland Port, and confirmed that this was indeed Danny who could be identified from characteristic rake marks on his left pectoral
fin
, in addition to a number of other identifying scars and features.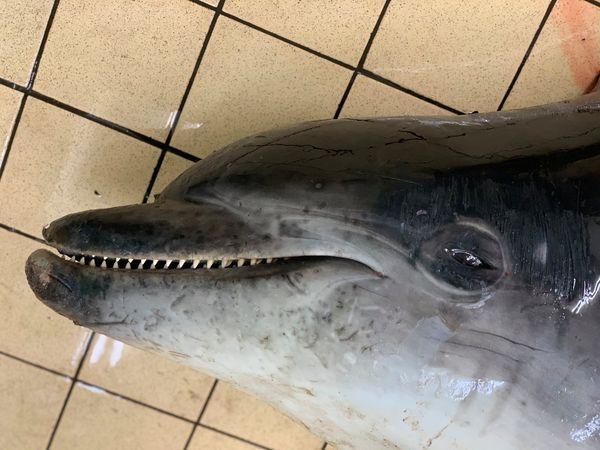 A thorough examination showed death was from acute physical trauma, as a result of shipstrike. A deep penetrating laceration on the right side of the body behind the
head
and other injuries to the tail stock and dorsal
fin
were likely due to sharp force trauma following impact from a large propellor.
The dolphin otherwise appeared to be in good nutritional condition and no significant gross evidence of disease or ill health. The dolphin had been feeding at or around the time of death, with a number of semi-digested prey found in the stomach. Healed parallel linear scars on the left lateral body wall would also appear to be consistent with a prior historical encounter with a vessel and superficial interaction with a small propellor. Sadly, when animals become habituated to human and vessel presence, accidental encounters such as these can unfortunately result in serious injury or fatalities.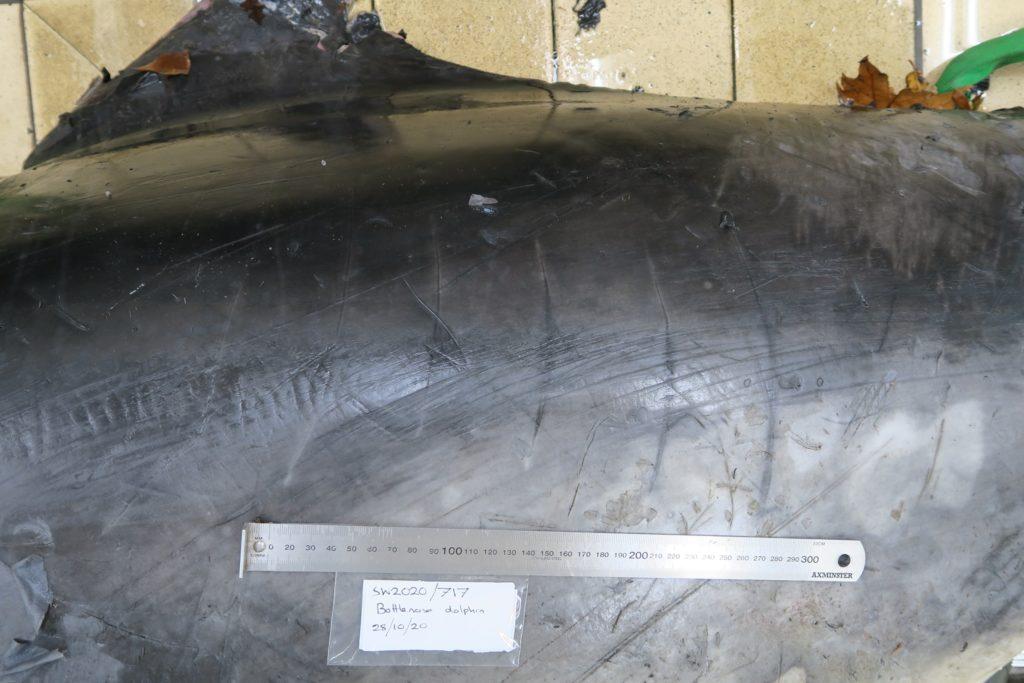 Shipstrike is a global issue that affects a wide variety of cetacean species – efforts to improve our understanding of the issue takes place through the International Whaling Commissions shipstrike
database
.
Photo credit: Colin Garrett and CSIP-ZSL