Whitsundays local tourism operators are joining the Great Barrier Reef Foundation and its partners to deploy Coral IVF on priority Reefs.
At this year's coral spawning event, the Whitsundays is leading the charge in tourism-led Reef restoration, with local tourism operators joining the Foundation and its partners to deploy Coral IVF on priority Reefs.
In a world-first, tourism operators in the Whitsundays are learning to restore local reefs using an innovative technique successfully pioneered by the Great Barrier Reef Foundation and its researchers – Coral IVF.
Great Barrier Reef Foundation Managing Director Anna Marsden said, "Our Reef is the largest living thing on Earth, with rich corals spanning an area visible from space.
"But it's facing a growing combination of threats and we're already seeing the effects in many parts of our Reef. Without help the outlook is bleak, but innovations like Coral IVF give us hope," Ms Marsden said.
"The Foundation immediately saw the potential of this game-changing technique and we're proud that with our research partners we brought Coral IVF to the Great Barrier Reef in 2016, and since then it has continued to give nature a helping hand."
The Coral IVF technique is just one of the more than 60 Reef-saving projects being delivered by the Great Barrier Reef Foundation right now and is ready to be scaled up to restore local reefs.
"For the first time, tourism operators in the Whitsundays are working hand in hand with the Foundation and its scientists conducting Coral IVF on the Reefs they know and love, where they're learning how to deploy this technique from their own boats," Ms Marsden said.
"This trial could see tourism operators leading Coral IVF all along the Great Barrier Reef during spawning events for years to come, tapping into the thousands of tourism operators and vessels keen to help save our Reef."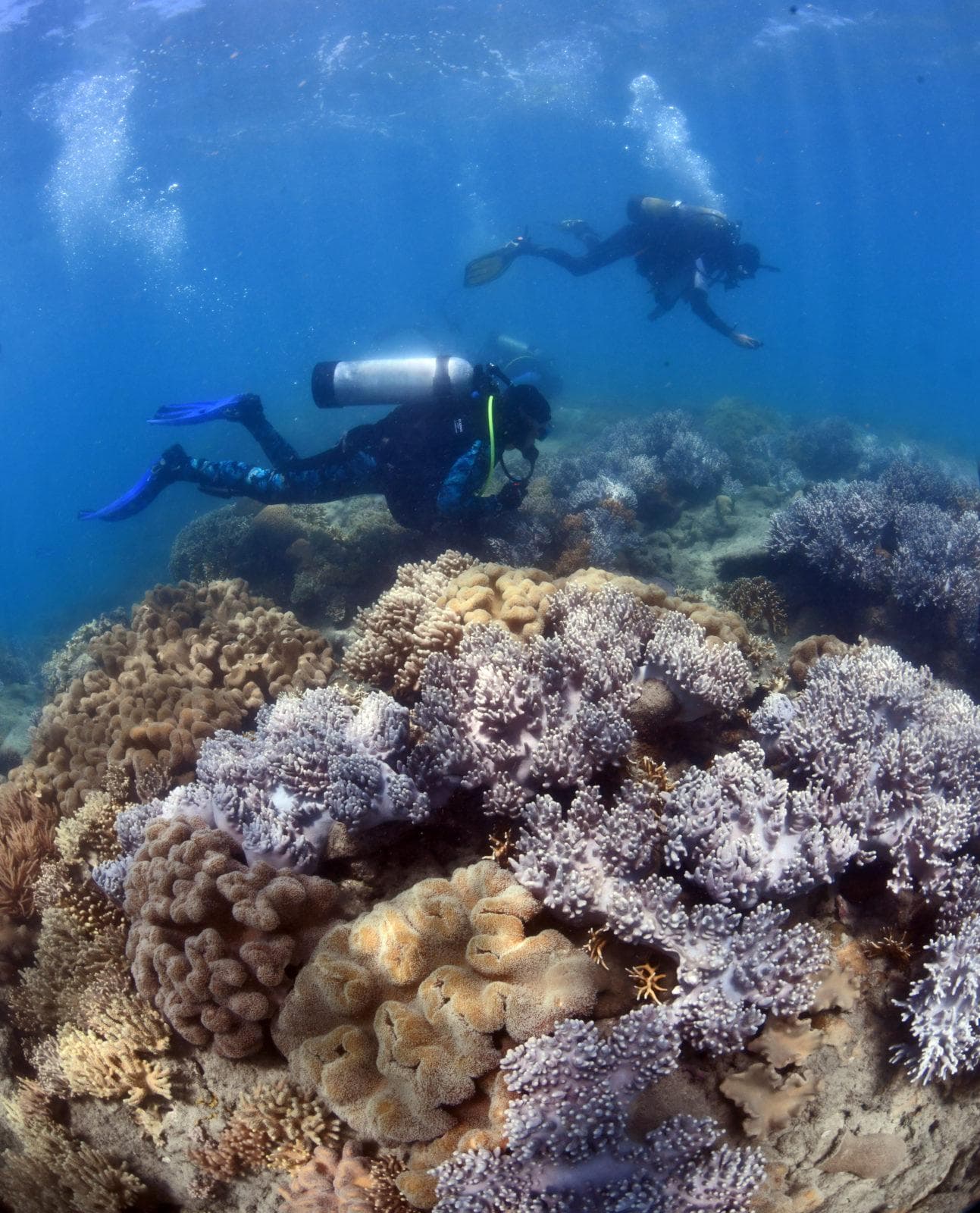 Southern Cross University Professor Peter Harrison said, "The Coral IVF technique consists of capturing coral eggs and sperm from heat tolerant corals that have survived bleaching, and rear millions of baby corals in specially-designed nursery pools, before delivering them onto target areas of damaged reefs to restore and repopulate them.
"The baby corals settle onto those reefs and in a few years, they will grow to dinner plate size and beyond at which point they'll sexually reproduce and create their own coral babies – re-establishing the breeding populations on damaged reefs."
Australian Institute of Marine Science Principal Systems Engineer Mark Gibbs said, "The project involves working closely with Whitsundays tourism operators to take the Coral IVF technique and mainstream the approach so that it can become a standard operating procedure and set of equipment that can be applied by the tourism industry and citizen scientists to restore coral reefs."
WCBIA Executive Secretary, Sharon Smallwood, said, "I am proud of member companies Kiana Sail and Dive, Ocean Rafting, Red Cat Adventures, and Southern Cross Sailing Adventures for putting their hands up to participate.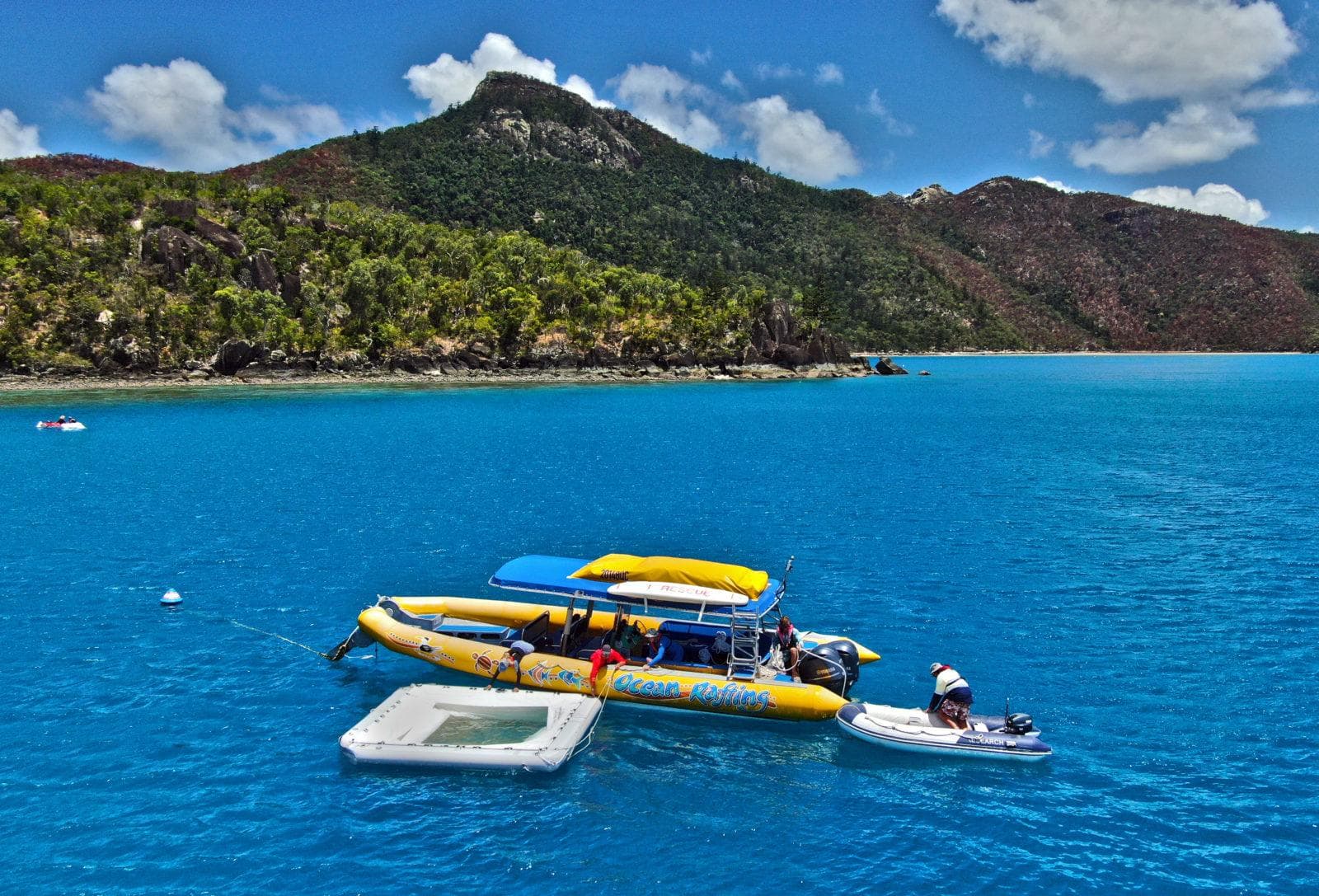 "Our marine tourism operators have a powerful connection to the Whitsundays' islands and coral reefs and feel strongly about protecting their patch.
"Thriving coral eco-systems safeguard not just our precious underwater environment but also guarantee the future of sustainable tourism on the Great Barrier Reef.
"Based on the success of previous trials of this coral IVF technique, particularly on severely degraded reefs in the Philippines, we have high hopes of upscaling and accelerating our current restoration efforts, with tangible and inspiring results.
"I am thrilled to see our marine tourism operators taking a leading role in this endeavour, and grateful to the Foundation and its partners for giving us this much-needed opportunity."
Tourism Whitsundays Chief Executive Officer Tash Wheeler is thrilled to see the Whitsundays tourism industry taking the lead on the protection of one of our greatest assets.
"As custodians, we can all do our bit to protect this incredible living structure. It is great to see so many of our tourism operators leading the charge in the protection of the Great Barrier Reef," Mrs Wheeler said.
"The Whitsundays, in the Heart of the Great Barrier Reef accounts for 40% of visitation each year through overnight sailing, day tours and outer reef experiences. The diversity between the outer and inner fringing reefs around our 74 islands is arguably one of the biggest tourism drawcards for the region. It is vital for the longevity of the tourism industry in The Whitsundays and Queensland, that our industry continues to lead the way in educating visitors and protecting the reef.
"As an industry, we have to ensure that we continue to innovate and collaborate to ensure we look after this delicate eco-system."
This trial is part of the Great Barrier Reef Foundation's Reef Islands Initiative, the largest reef habitat rehabilitation project of its kind in the Southern Hemisphere which was launched in the Whitsundays earlier this year. The Initiative is supported by funding from Lendlease, the Australian Government's Reef Trust, the Queensland Government and the Fitzgerald Family Foundation.
Coral IVF is just one technique that is being investigated as part of the Reef Restoration and Adaptation Program, which sees the Foundation bringing together the best minds and technologies to investigate new techniques to restore coral reefs and adapt them at unprecedented scales. This is funded by the Great Barrier Reef Foundation's partnership with the Australian Government's Reef Trust.
Photo Credit: Great Barrier Reef Foundation
For more conservation articles try:
640,000 More endangered Baby Turtles on the Great Barrier Reef