The Philippines Department of Tourism continues to reap the fruits of its intensified tourism efforts, securing two major awards at the 2019 World Travel Awards.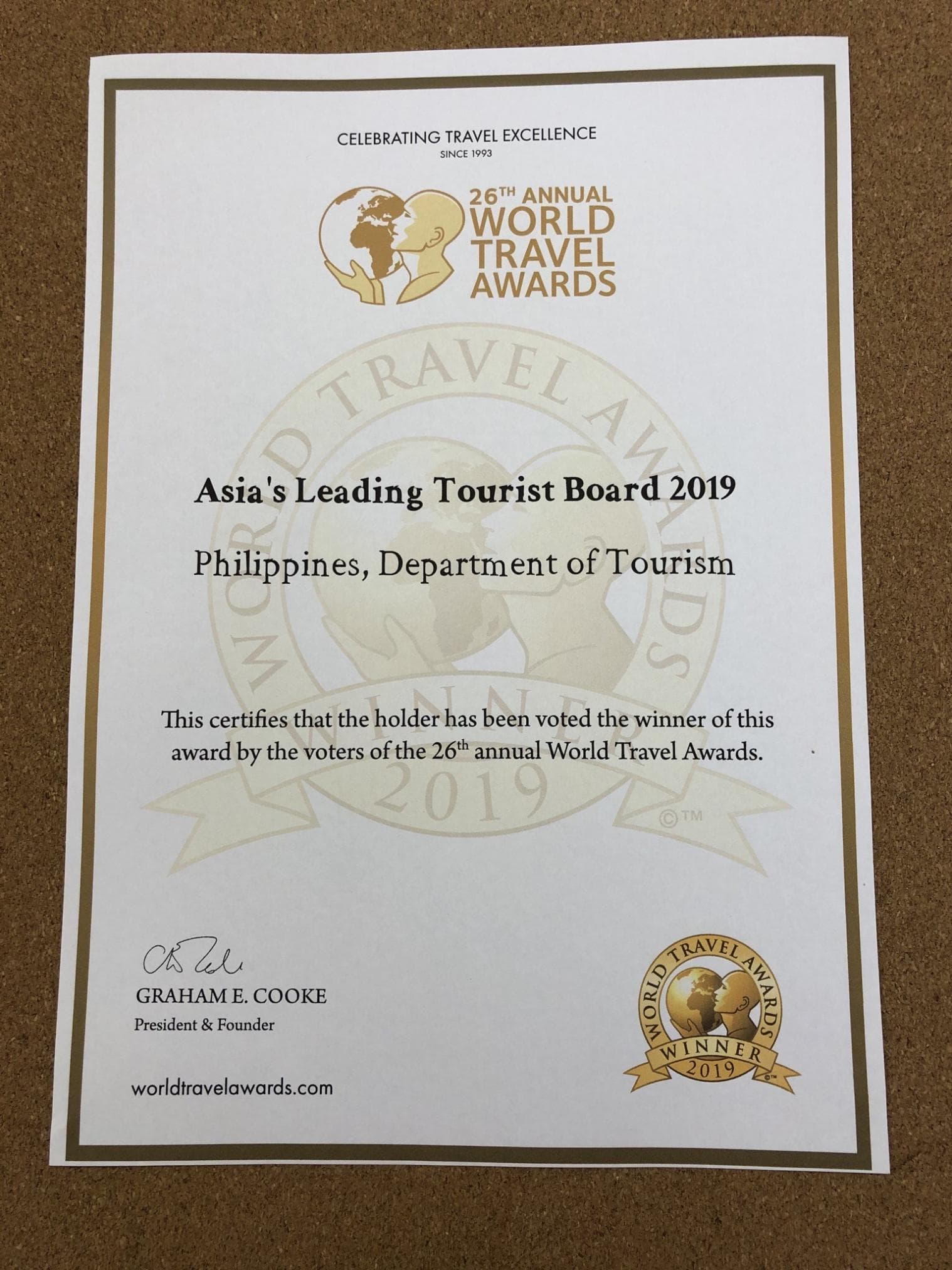 This year's World Travel Awards gala for Asia and Oceania held recently at the picturesque Phu Quoc island in Vietnam, hailed the Philippines Department of Tourism (DOT) as Asia's Leading Tourism Board, after the significant increase in visitor arrivals for the country in the past year, beating 11 counterparts from other countries also nominated for the award.
"We are greatly honoured and thankful for this recent recognition for the Philippines at the World Travel Awards. A triumph as great as this simply could not be possible without the combined hard work from the government, industry partners, and tourism stakeholders in realizing a more-upward tourism industry for the country. This is not the DOT's alone, but for all Filipinos to celebrate," said Tourism Secretary Bernadette Romulo-Puyat.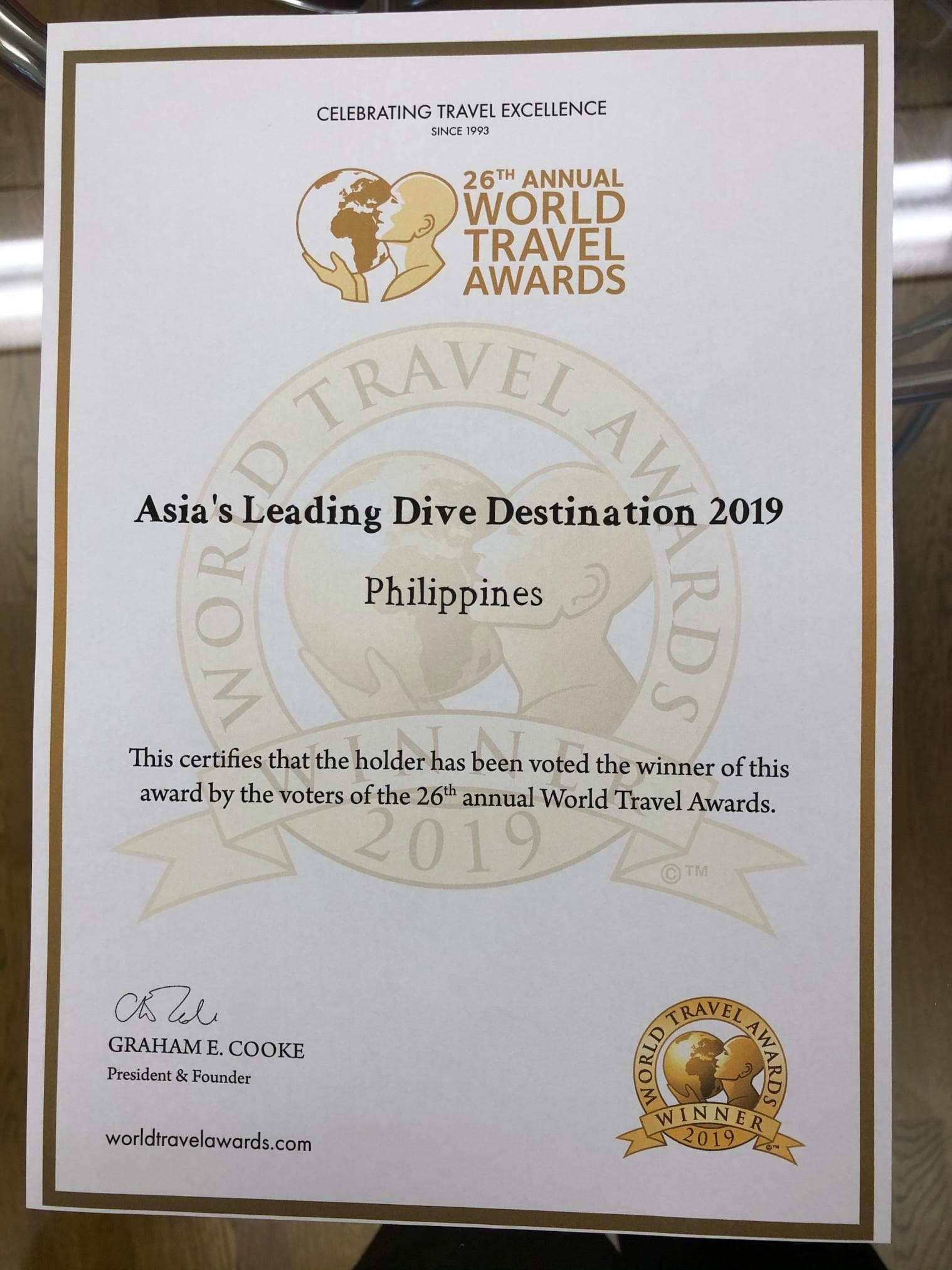 In its most-recent report, the DOT indicated a 14.08 percent year-on-year increase in the country's international inbound traffic, counting a total of 5,554,950 visitors between January to August 2019. Subsequently, the Philippines was also recognised as Asia's Leading Dive Destination for the first time, following a number nominations for both Asia's Leading Dive Destination and the World's Leading Dive Destination award categories since 2006.
"It is also joyous news that the country's diving scene is getting the attention it deserves. This award only adds to our motivation to promote a world-class Philippine dive tourism that is anchored on sustainability and inclusivity," enthused Puyat.
Dive tourism is identified by the DOT as one of the key areas in the National Tourism Development Plan (NTDP) 2016 – 2022 that can positively affect industry growth in terms of increased visitor count, extended length of stay, and higher tourism revenue, among others.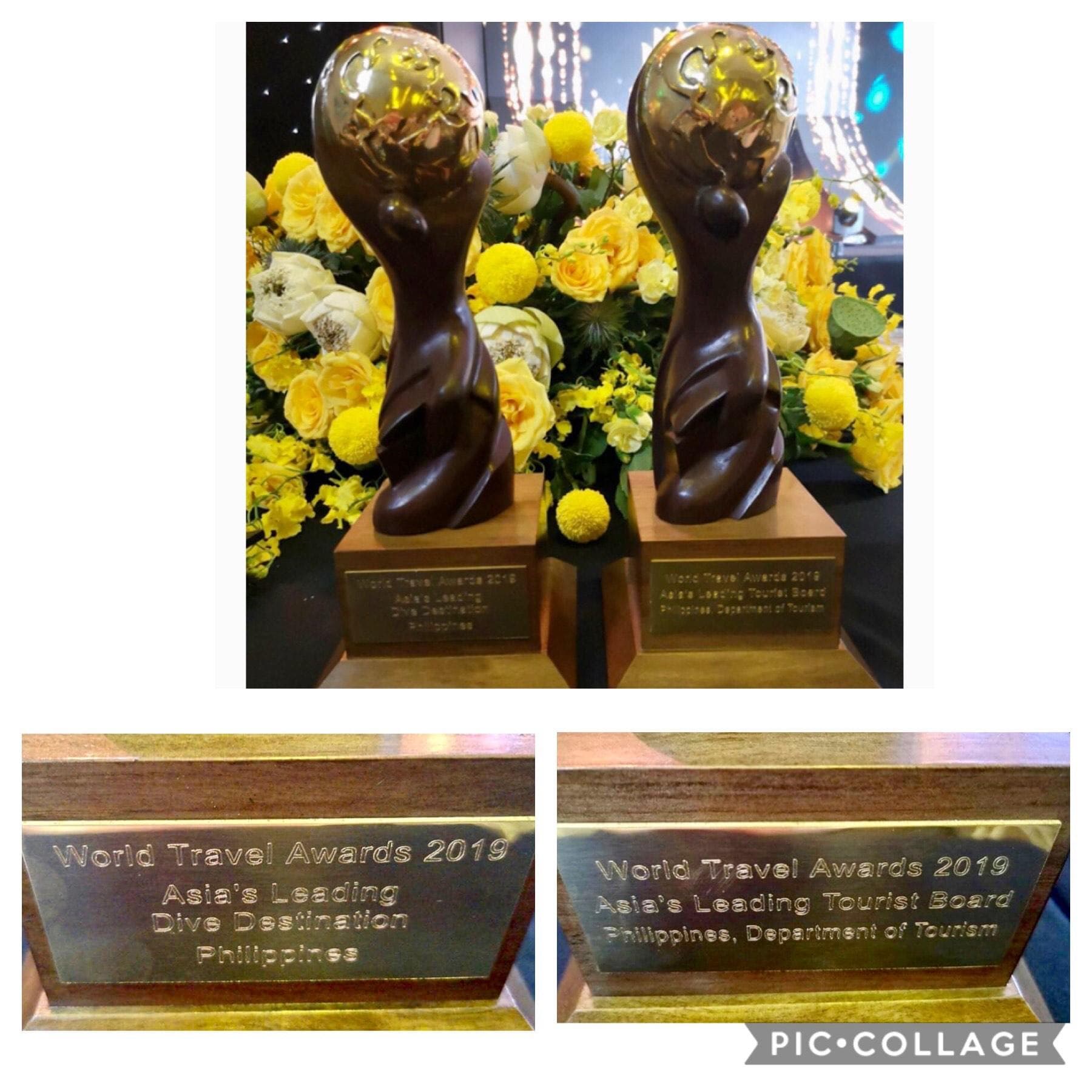 Since 1993, the World Travel Awards has contributed to raising global tourism standards by recognising brands from the travel, tourism, and hospitality industries in an annual series of gala ceremonies held per continent, each year being capped off with a Grand Final Gala.
The Philippines Department of Tourism will be at the Dive 2019 show this weekend (26/27 October) at the Birmingham NEC, and partners offering special price package deals on Stand 742 include Dive Anilao, Thresher Shark Divers, and Magic Oceans/Magic Islands.