Indonesia's premier dive yacht returned to service in June of 2022 and is already earning five-star reviews from guests.
"Sheer perfection," said John Ratliff.
"This defines concierge diving," adds Beth Johnson, "with no detail left to chance."
"Top notch in every category," reports Jeanne Grasso. "Pelagian sets a very high bar for other dive operations."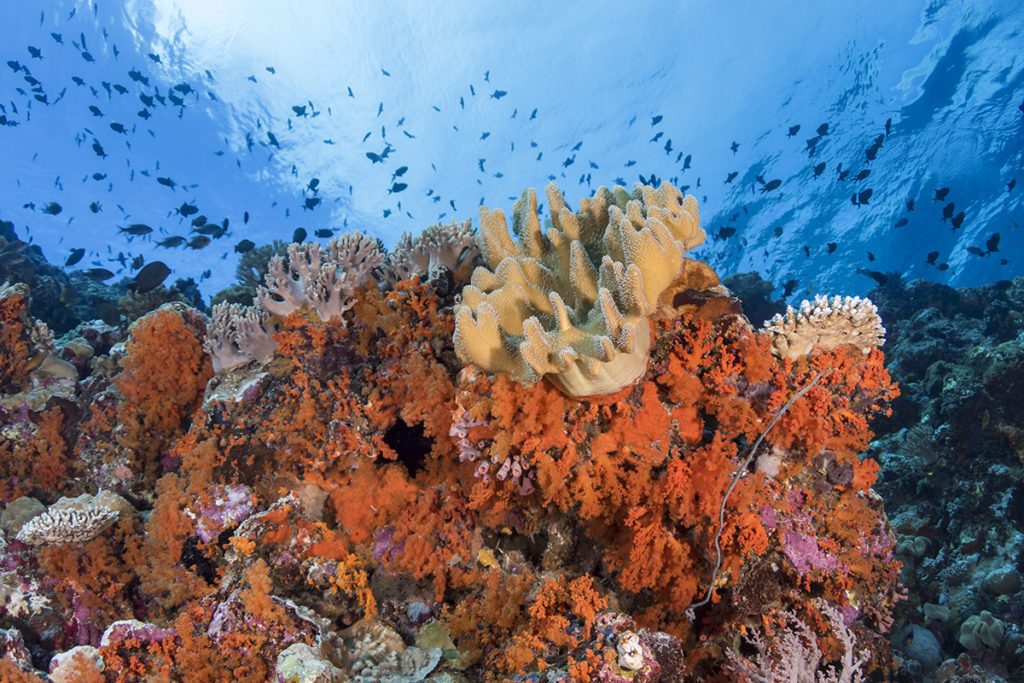 The Pelagian dive yacht is owned and operated by Wakatobi Resort, giving guests a unique opportunity to combine time at the resort with a boutique liveaboard cruise to a broad swathe of the Wakatobi National Park and beyond.
The Wakatobi team often refer to Pelagian as a dive yacht rather than a liveaboard. This isn't just marketing speak, because she likely started out as a robust military vessel, and was then transformed into an upscale dive boat at a time when liveaboard dive boats were beginning to take a more-prominent role in the diving world.
Originally named as Radiant, this 35-metre vessel was built in 1965 to Lloyd's +100A1 standards in Norway. In the early 1980s, the vessel was converted into a dive liveaboard that plied the waters of the Red Sea and then moved to the Seychelles in the early 1990s, where she visited the remote, spectacular atoll of Aldabra.
Around 1995, the yacht moved farther east to Indonesia to explore the east coast of Sumatra under the name Fantasea II. The yacht's final transformation into the name Pelagian began with a light refit in preparation for an ambitious tour of the South Pacific. Wakatobi acquired the Pelagian in 2005 and immediately began a series of high-end refitting and upgrades across the board. This included a total repowering of the yacht, the removal of the sixth passenger cabin, the complete reworking of all public spaces, and the transformation of guest cabins into spaces truly worthy of the luxury yacht title.
By carrying a maximum of ten guests attended by a crew of 12, Pelagian is able to offer each passenger the highest levels of personal attention. This ultimate service ethos touches all aspects of life aboard, from attentive cabin and dining service to diving preparations and in-water support. The crew handles all logistics of gear transfer, and once in the water, guests benefit from the keen eyes of the guides, who are experts at locating the region's small and unique marine life.
After each dive, guests are provided with a minty towel and refreshments as they are welcomed back aboard, and can relax while the crew prepares everything for the next dive. Each day, the onboard culinary team creates meals worthy of a Michelin-starred restaurant, incorporating fresh local flavours into a menu that also features international favourites.