Introducing the Otter Watersports Changing Mat
Mark Evans: Getting changed in a muddy car park or on a rocky/sandy beach can be a real pain, as you don't want to be getting dirty and wet while trying to get into your undersuit or, apres-dive, back into your normal clothes.
The Drysuit Changing Bag Solution
Otter Watersports have had divers covered on this front for a while, with their innovative drysuit changing bags, which not only keep your drysuit safely bundled up for storage/transport, but also open up fully to make a handy changing mat.
A Dedicated Changing Mat for Divers
However, the Otter team realised that many people didn't want to be standing all over their drysuit bag, and getting the outside dirty before it goes back in the car.
Enter the Otter changing mat. Made from nice, thick neoprene, the changing mat rolls up and is secured with a Velcro tab. Once opened up, it makes a decent-sized square on which to stand while you change. The thick neoprene is well padded against a stony surface, and once it does get a bit grubby, it can be given a good wash and it is ready for action again.
Testing the Mat in Cold Conditions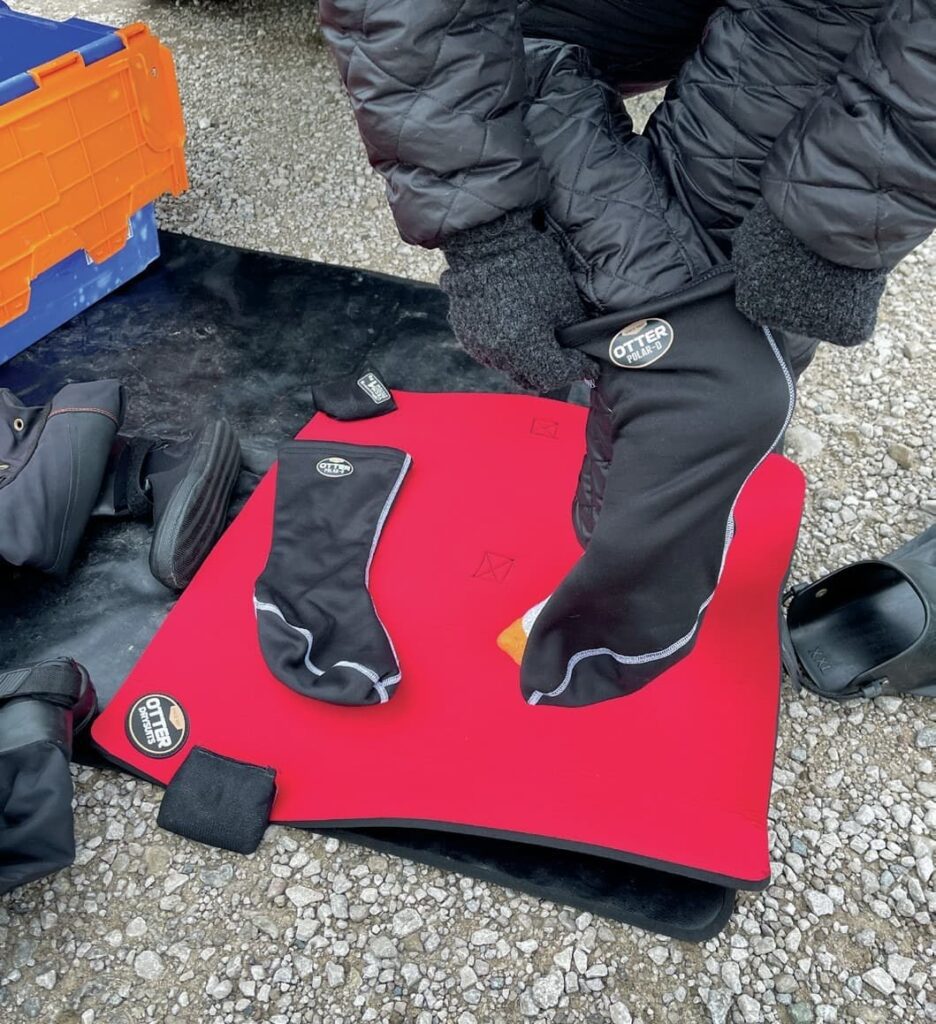 As we discovered in the car park of a frozen Capernwray, that thick neoprene also does well keeping the cold from the ground at bay much better than some of the thinner changing mats on the market.
Versatility and Affordability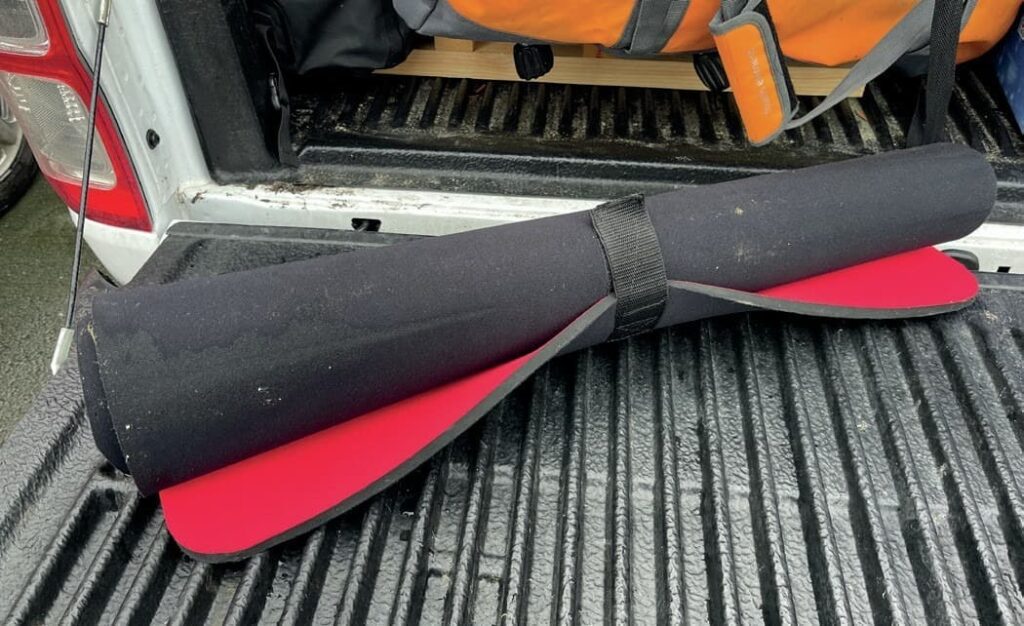 Some of the passing open-water swimmers also had their eye on the mat, which when it is rolled up and secured doesn't take up much room. We've also pressed the mat into action when we have been winter mountain biking. Plenty of uses for something which doesn't break the bank. Visit Otter Water Sports UK website to buy the product.
OTTER WATERSPORTS CHANGING MAT | SRP: £25
---
This article was originally published in Scuba Diver UK #69.
Subscribe digitally and read more great stories like this from anywhere in the world in a mobile-friendly format. Link to the article