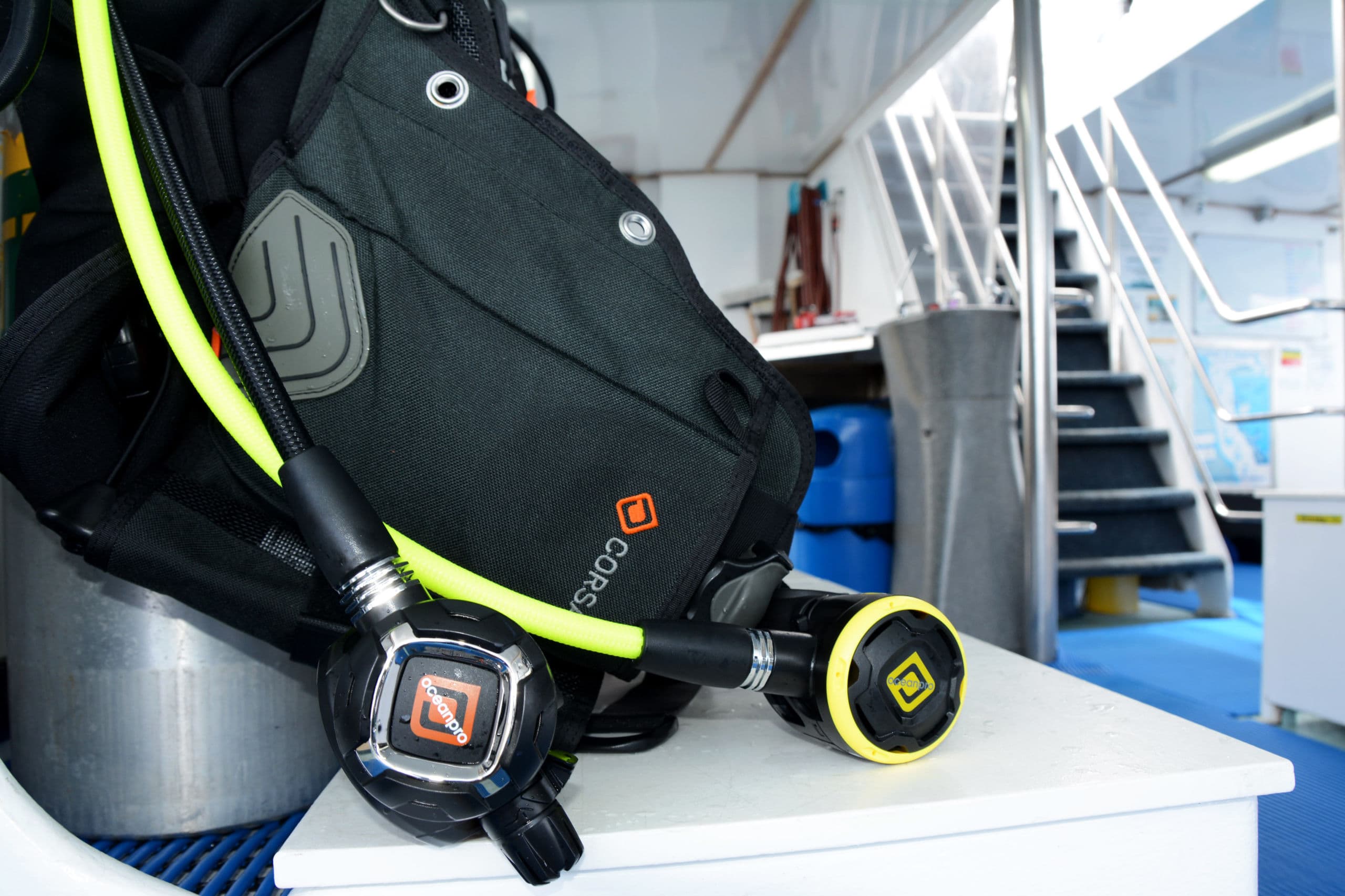 The Osprey F400 regulator is the top of the range offering from Ocean Pro an Australian manufacturer of high-quality Scuba equipment. As their flagship regulators, my expectation was high, and I am pleased to say that these regulators did not disappoint.
The F400 is excellent, aesthetically it looks very nice, but more importantly it offers supurb performance. The environmentally sealed balanced first stage feels solid and well made. It is a compact unit that does not jut out from the tank value very far and therefor does not dig into the back of your head when looking up.
The second stage is lightweight but feels robust and sturdy, and there is a large easy to use purge button at the front. Of particular note is the ease of breathing and the ability to fine-tune the airflow of these regulators. This can be done easily and quickly using the twist valve on the side of the second stage and unlike some regulators that I have used it really does make a difference to the amount of air been delivered.
As a photographer I was impressed with how the Osprey performs in an inverted position and the dreaded wet breath while photographing a subject when upside down is no longer a problem.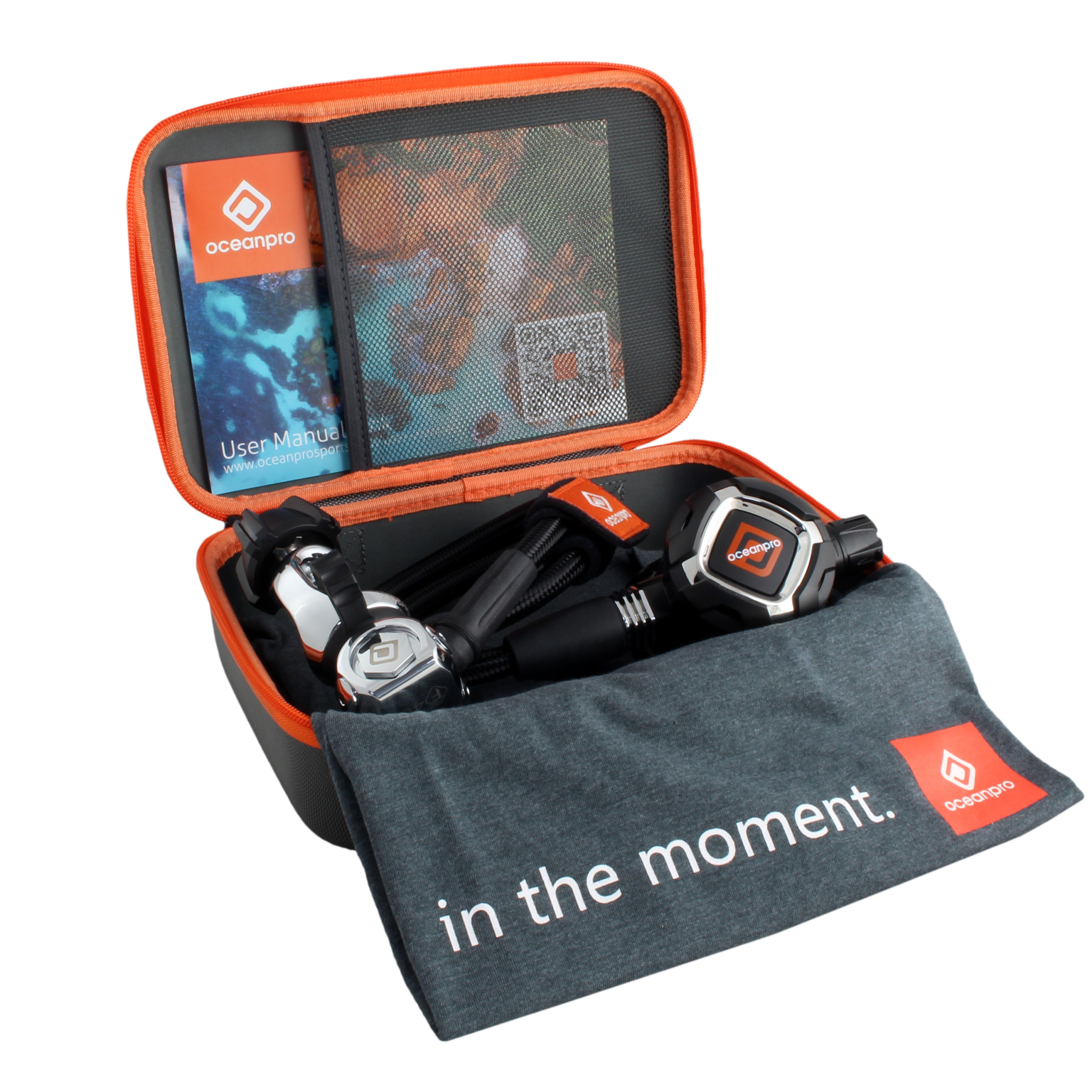 Ocean pro do not use any plastic packaging. The first and second stage arrive in an eco-friendly zip-up material box and are wrapped in a t-shirt, which I thought was a great idea. It would be good if the box were large enough to fit the regs and all gages when fully assembled, but it is a perfect size for a comprehensive spares or medical kit.
At a time when we become more and more aware of the impact we have on the environment, especially where plastics and the oceans are concerned, it is good to see a manufacture stepping up and doing their bit.
I have now used these regulators on both of my recent trips to the great barrier reef, and I have not been disappointed. They have been a fantastic bit of kit to dive with, the mouthpiece is comfortable, the airflow makes breathing effortless, and the commitment that Ocean Pro are making to safeguard the environment makes for a guilt-free purchase.