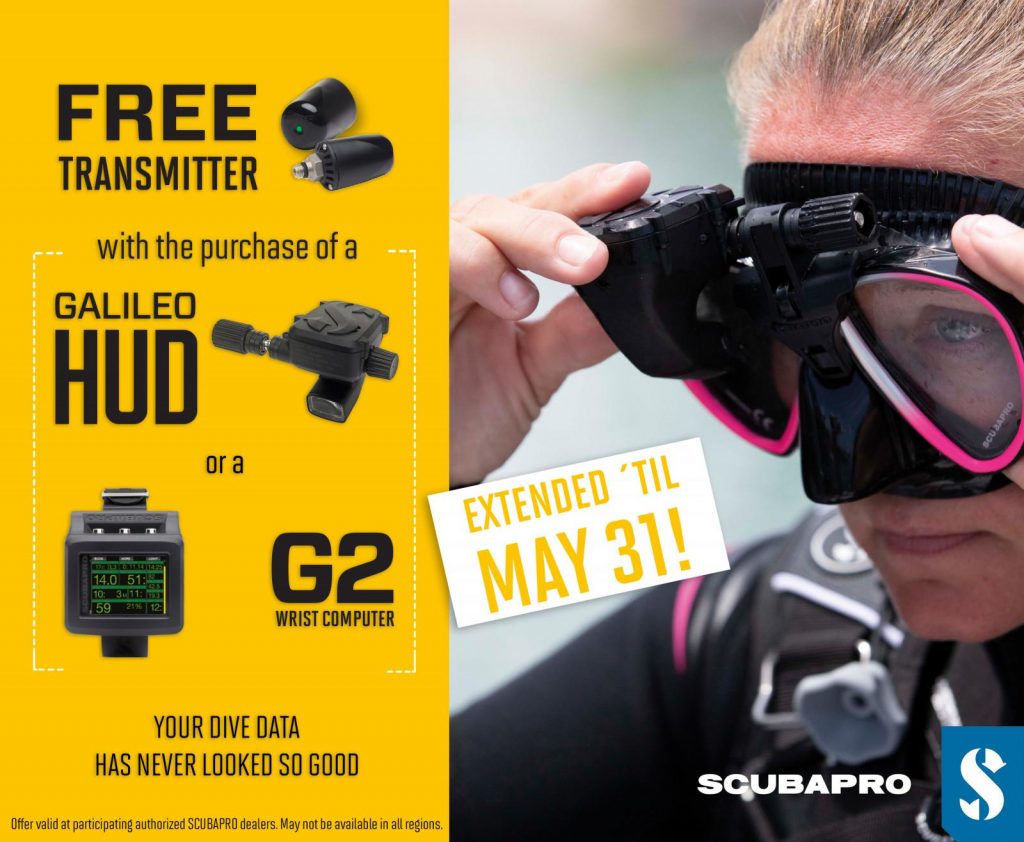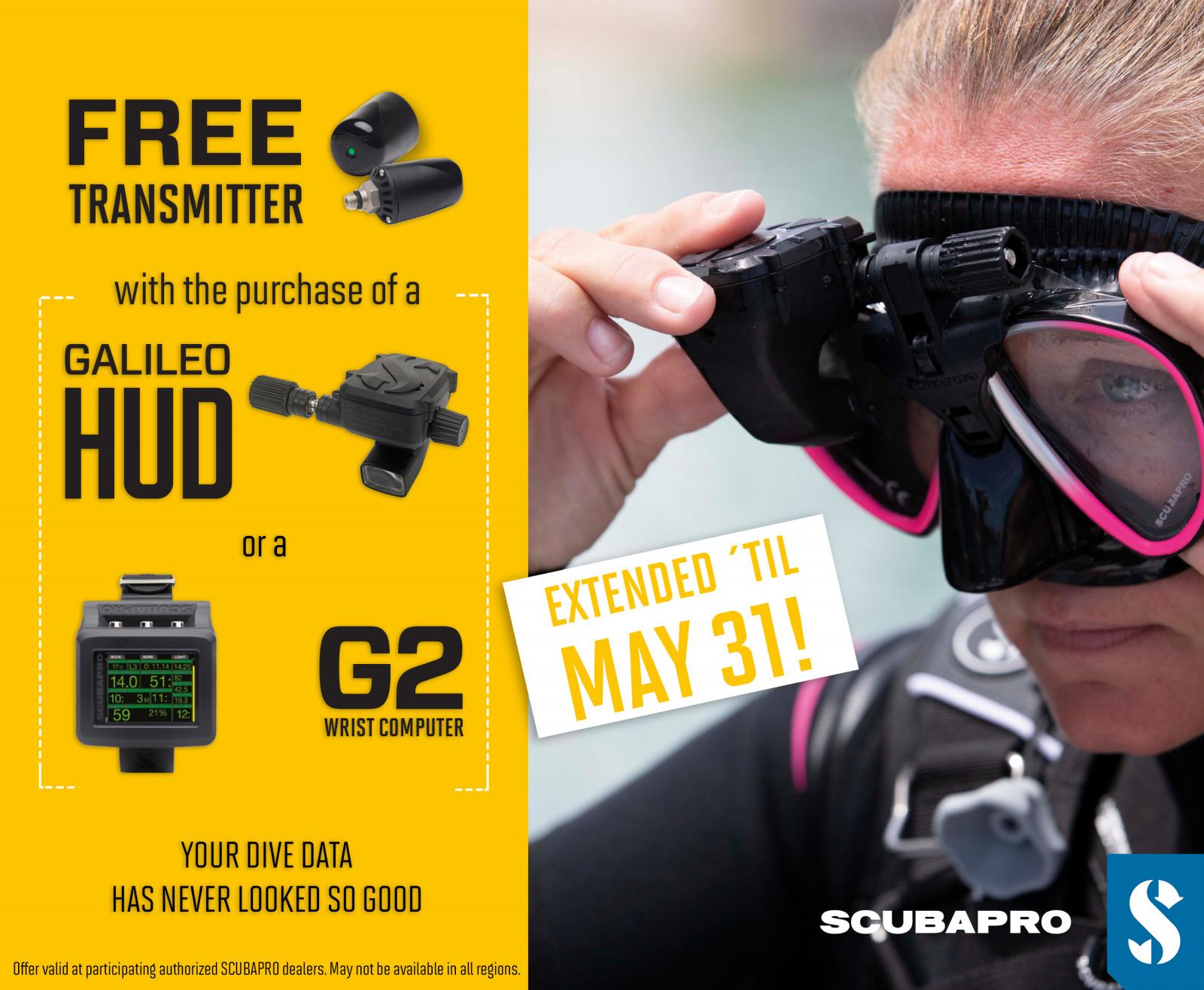 Scubapro has extended its offer of a free transmitter with every Galileo HUD or G2 wrist computer purchase until 31 May 2020!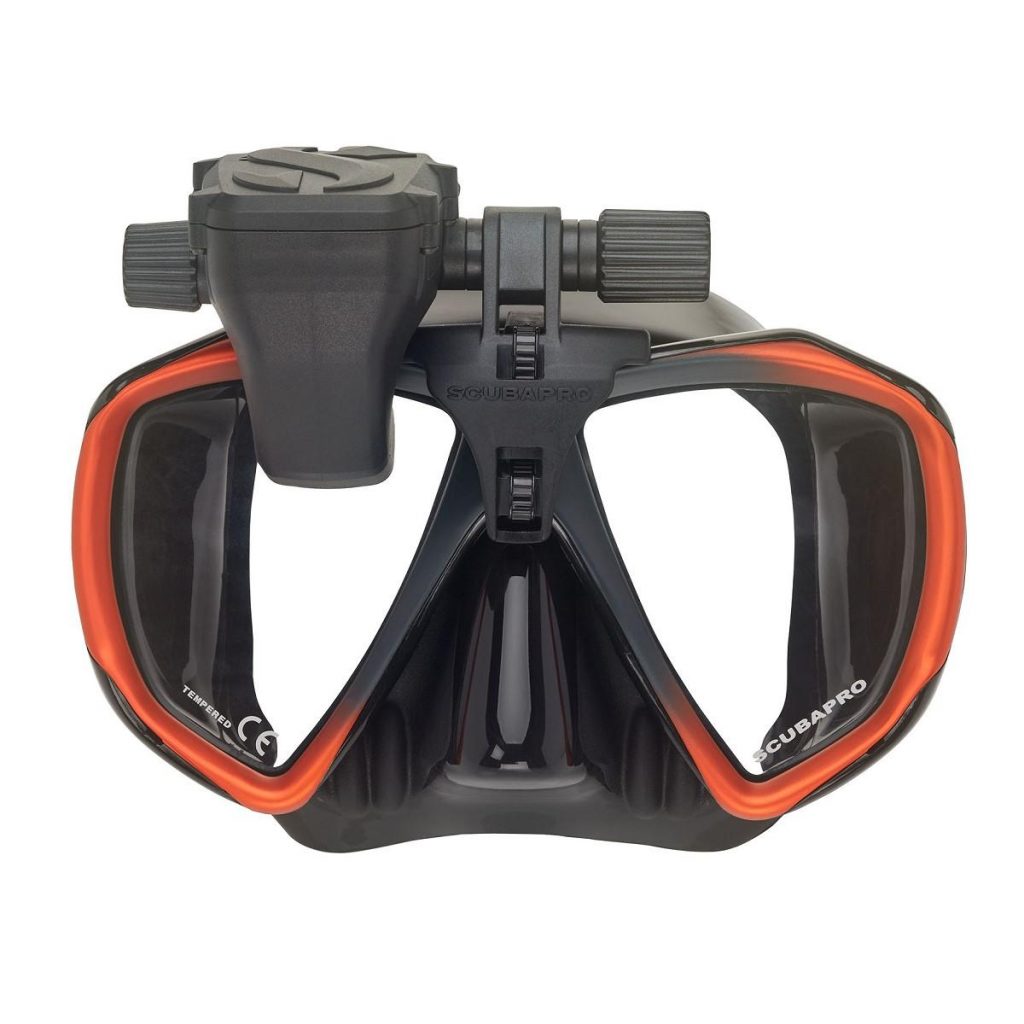 Galileo HUD
The new Galileo HUD is a revolutionary mask-mounted, hands-free dive computer with a virtual floating heads-up display, giving you more freedom to experience your dive.
Delivers constant, easily viewable, critical dive information without taking your eyes off the dive.
All the important dive information you expect from the Galileo 2 Dive Computer in a convenient heads-up display.
A flip-up hinge allows you to easily tilt the computer up and out of view.
Predictive algorithms and decompression calculations can be customised for all skill levels, from beginner to advanced.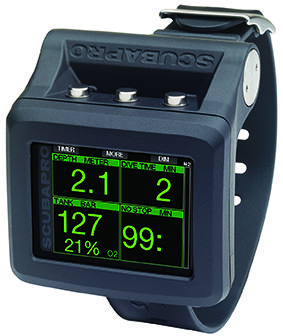 Galileo G2
The G2 offers everything a diver is dreaming of. A brilliant full-colour TFT display screen, Bluetooth, a rechargeable battery, which provides up to 50 hours of dive time per dive are only some of his highlights. Furthermore, it offers four screen configurations that enable to customise the data presentation, and multiple dive modes (Scuba, Freediving, Gauge, CCR, Sidemount and Trimix) for total in-water versatility. Even though it's a fully loaded dive computer, the G2 is surprisingly easy to use and perfect for every diver, from beginner to professional.
NB: The offer is valid until 31 May 2020 and only at participating authorised Scubapro dealers. Not available in all countries. Only while stocks last. This offer is not valid for the G2 console. For details ask you dealer or visit the Promotion Feature Page: www.scubapro.online/uk/free-transmitter2019/