The Oceanic Vortex V16 split fins have been around for several years now, and combine a mix of materials in order to enhance the performance.
They are designed to be faster and more efficient than a standard pair of fins and boast large side rails to add some rigidity to the long blades.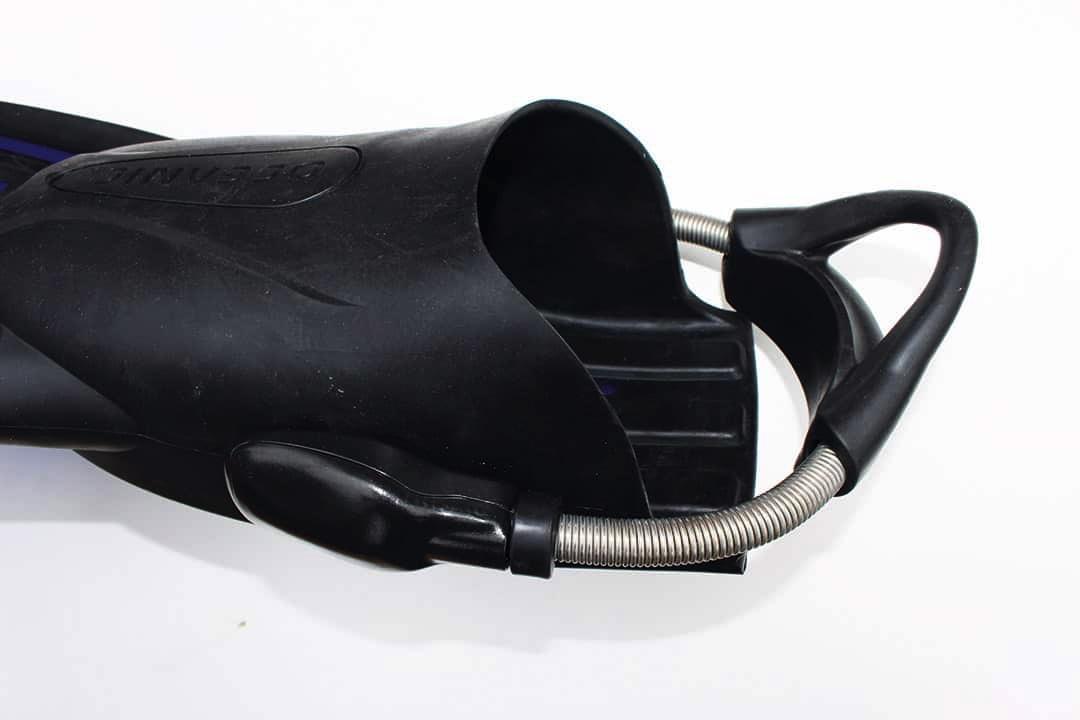 They are fitted with stainless steel spring straps that have a large thumb loop to make getting them on and off an easy movement. They come in blue/black or yellow/black.
The Oceanic Vortex V16s are a good-looking fin, with a neat design. They are among the longest fins in this test batch, and one of two split fin styles. Thanks to the split blades, they offer a nice, easy kicking style with a normal fin stroke and develop a reasonable amount of thrust with relatively little effort, but there isn't the instant power boost you get with paddle fins.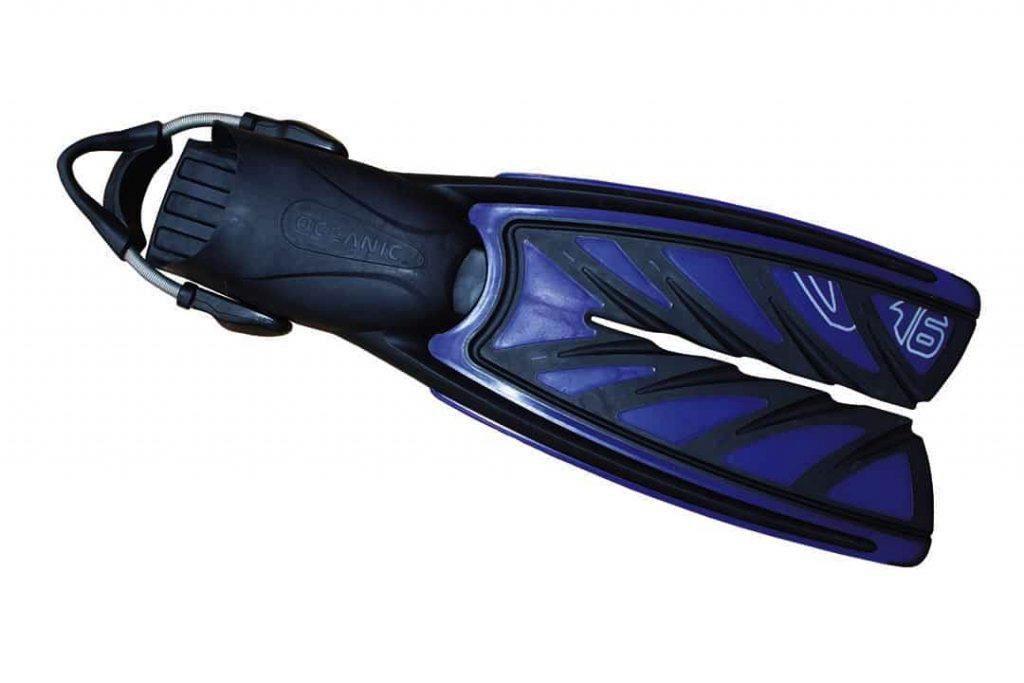 It is possible to frog kick, back kick and helicopter turn in them, but the long blades and split design mean it isn't as neat and efficient as with some of the others on test.
The spring straps work a treat, and we could get the fins on and off with no dramas. The large foot pocket was also very comfortable.
VERDICT
Well-made, durable split fins with a comfortable foot pocket, and stainless steel spring heel strap as standard.
Want to read more Scuba Equipment Reviews?