Ningaloo Coast-based photographer Aimee Jan has been announced as the Ocean Photographer of the Year 2021.
Aimee's beautiful image of a green sea turtle surrounded by glassfish was captured on the world-famous Ningaloo Reef in Western Australia. Chosen from thousands of submissions from around the world, it was a unanimous winner among the seven world-renowned Ocean Photography Awards judges.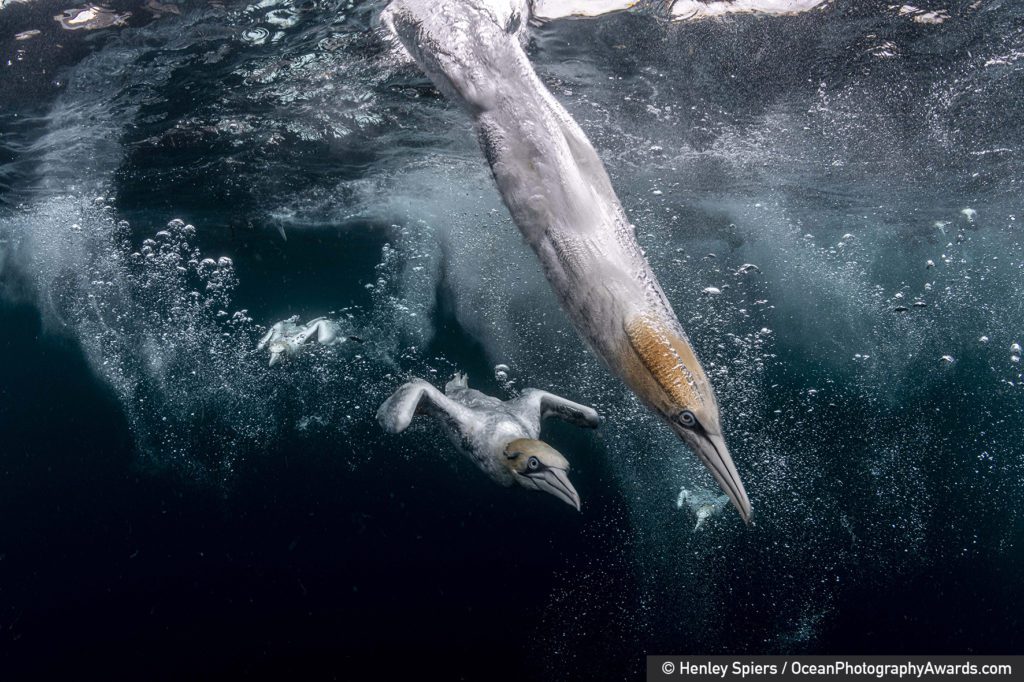 In second place is Exeter-based photographer Henley Spiers, with a beautiful photograph of diving gannets off the Shetland Islands, Scotland.
In third place is Sydney-based photographer Matty Smith, with an image of a hawksbill turtle hatchling heading out to sea for the first time.
This year has also seen the introduction of the Female Fifty Fathoms Award, a new nomination category designed to celebrate inspiring women in ocean photography. LA-based photographer and biology teacher Renee Capozzola has been announced the inaugural winner for her beautiful portfolio of work.
Hannah Le Leu was crowned the Young Ocean Photographer of the Year, Martin Broen took the title of Exploration Photographer of the Year, and Kerim Sabuncuoglu won the Conservation Photographer of the Year.
A free outdoor public exhibition alongside the River Thames, on the Queen's Walk near Tower Bridge, will be open to the public until 17 October.
The Ocean Photography Awards has been produced by Oceanographic Magazine in partnership with Blancpain, Princess Yachts and Tourism Western Australia, and in support of conservation organisation SeaLegacy.
Marc A Hayek, president and CEO of Blancpain, said: "As a keen scuba diver and underwater photographer, I appreciate what it takes to capture extraordinary photographs of the ocean: passion, skill and commitment to your craft. The finalists of the Ocean Photography Awards 2021 display those assets in abundance. Their images reveal the ocean for what it is – or at least what it should be – a place full of life, colour and wonder. They also remind us of the injustices we are inflicting upon it. What a powerful collection of photographs."
Kiran Haslam, chief marketing officer at Princess Yachts, said: "We are honoured to have seen outstanding images submitted this year; they are of incredible standard, capturing some truly exceptional moments. The images submitted in this year's OPA, without doubt, poignantly highlight the fact that the most important thing we can do right now is act quickly to protect our planet and our ocean."
David Templeman, Western Australian Government Tourism Minister, said: "This year's finalists have done an incredible job, not just in capturing aquatic adventures so evocatively, but in inspiring new audiences to treasure them."
Cristina Mittermeier, co-founder and president of SeaLegacy, said: "The calibre of the images submitted to the second annual Ocean Photography Awards was incredible! I, along with my fellow judges, were challenged and more than impressed by the entries this year. We spent a lot of time discussing the power these images have to inspire people all over the world to advocate for ocean protection. We also spent a considerable amount of time admiring the incredible artistry. Thank you to everyone who entered, and congratulations to this year's finalists."