British diving is all about having fun. Yes, we want to be safe, but that doesn't mean that we can't have a laugh at the same time – and 'the craic' is a major part of the UK diving world. Nick Lyon is taking to the Inspiration Stage at the GO Diving Show for the inaugural Hannah Brookes Lecture, a part of the event that celebrates the fun of British diving, and is named in memory of one of the diving industry's most-skilled, engaging and entertaining characters.
Hannah Brookes was brought up on the Isle of Man and took to sailing at an early age. She started crewing on local dive boats before travelling the world while gaining seafaring qualifications. She had sailed a square-rigged sailing ship around Cape Horn, steered cargo ships into Shanghai, and operated fishery protection vessels in the North Sea, but her great love was working on the MV Valkyrie in the Northern Isles. As well as being an accomplished technical diver and photographer, she was an expert falconer and self-trained artist. Hannah passed away in 2022, aged 31.
Nick Lyon has been diving for 40 years and is a BSAC Instructor Trainer, but hold qualifications from several other agencies. He is a boat skipper, Nautical Archaeology Society Tutor and International Fellow of The Explorers Club. An award-winning writer, he has published two books, written over 100 magazine articles, and appeared on television and radio promoting British diving. Expect to be entertained and inspired by his talk from 3.30pm-4.15pm on Saturday 4 March.
Inspiration / Photo Stage speakers
Saturday 4 March
10.30am-11.15am – PHOTO Byron Conroy – Underwater photography in Iceland – it's not just Silfra!
11.30am-12.15pm – INSPIRATION Madison Bowden-Parry – Society and the sea
12.30pm-1.15pm – PHOTO Stuart Philpott – Underwater photography in the Maldives
1.30pm-2.15pm – INSPIRATION Tiffany Geer – Grenada, wreck-diving capital of the Caribbean
2.30pm-3.15pm – PHOTO Lawson Wood – Starting out – and when should I edit?
3.30pm-4.15pm – INSPIRATION Nick Lyon – The Hannah Brookes Lecture – Celebrating the fun in diving
Sunday 5 March
10.30am-11.15am – INSPIRATION Paul Toomer – What to look for in a dive centre
11.30am-12.15pm – PHOTO Anne and Phil Medcalf – The Peaks and Pitfalls of Learning Underwater Photography
12.30pm-1.15pm – INSPIRATION Jake Davies – Sharks off the Welsh coast
1.30pm-2.15pm – PHOTO Stuart Philpott – Shooting wrecks in Cyprus
2.30pm-3.15pm – INSPIRATION Grace Westgarth and Rada Pandeva – World Ocean Day
GO Diving Show – tickets now available!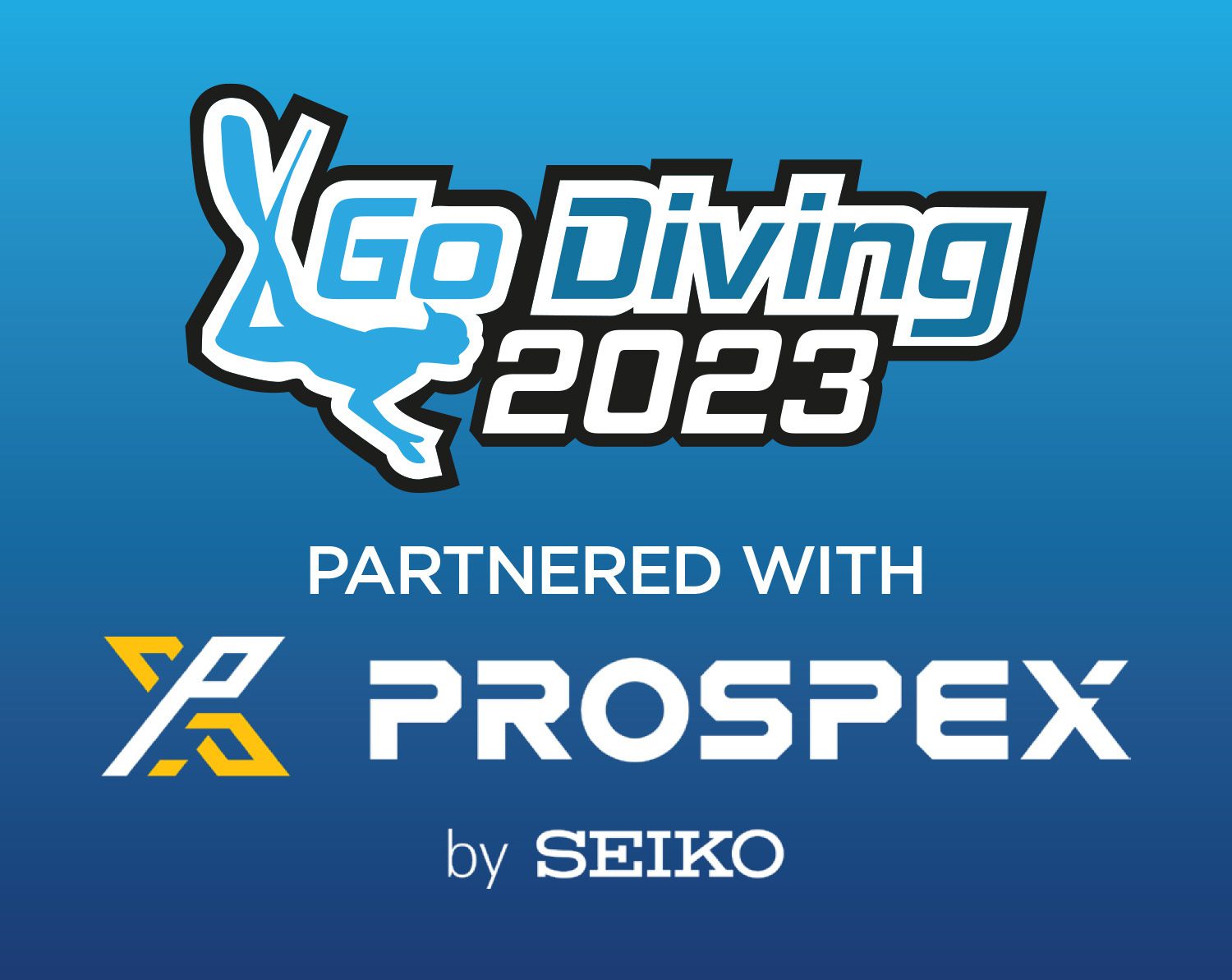 Tickets are now available for the GO Diving Show, partnered with Seiko Prospex, which is on 4-5 March 2023 and is once again taking place at the NAEC Stoneleigh, on Stoneleigh Park, slap-bang in the middle of England. Tickets are £15 per person, and group discounts are available, so rustle up your dive club or dive centre members and plan a great day out to kickstart the UK season. Remember, complimentary parking is included in your ticket price!