It seemed almost destiny that Case Study subject Lily Lancaster was going to end up a diver. Her grandfather Peter, who has brought her up since she was just six months old, first got the diving bug back in 1993, when he clocked up his BSAC Sports Diver qualification. However, he then drifted out of the sport.
Then, in early 2017, he had a holiday booked to Sandals in St Lucia, and with them offering free scuba diving as part of the all-inclusive package, he vowed to get back in the water, and duly completed a PADI Re-Activate session at Christal Seas Scuba.
This got Peter well and truly back into diving – and also tempted his 27-year-old son Martin and granddaughter Lily, who both did trydives. Both uncle and niece took to it like ducks to water, with Martin getting his dive cert and Lily diving into the SEAL Team programme.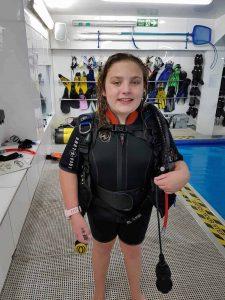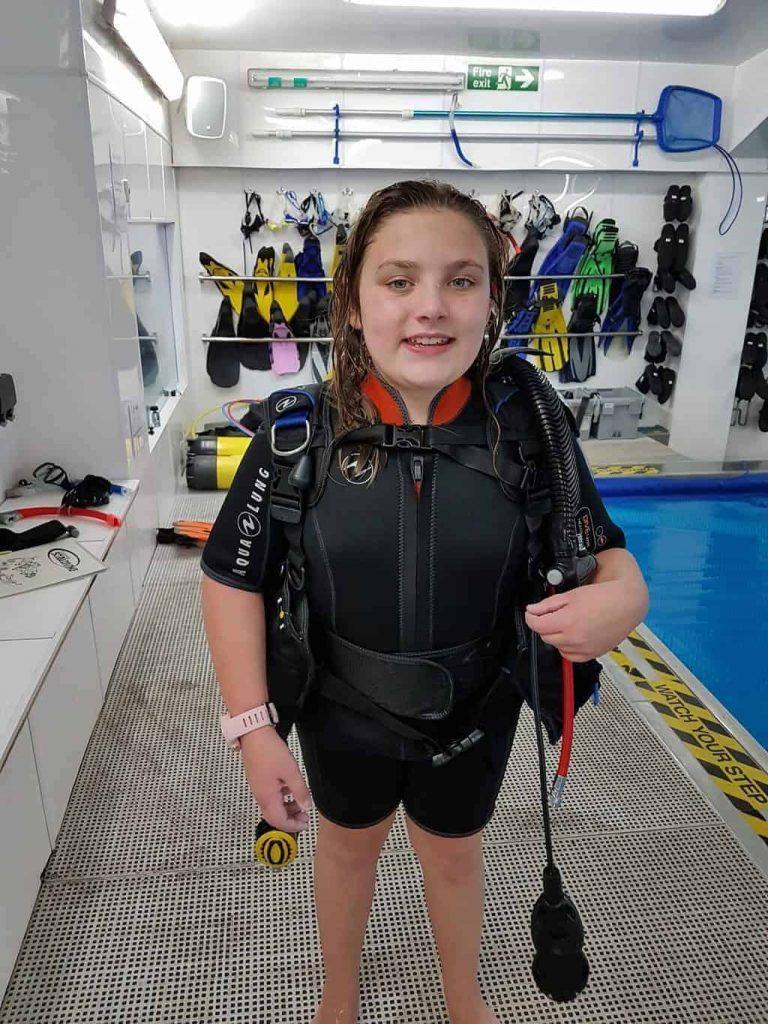 Peter recalled: "Martin and I got up to Master Scuba Diver after various trips abroad, and Lily just kept pestering me 'when can I go diving, when can I go diving', so when we booked a holiday to Beaches in Jamaica, it seemed a prime opportunity for her to get qualified."
Lily did all of her pool training and theory/exams in the UK with Christal Seas Scuba in Norwich with Polly Wake and Trudi Innes when she turned ten on her birthday on 19 September 2017.
She then completed her four open water dives and qualified as a PADI Junior Open Water Diver in Jamaica on 18 November 2017 when she was ten years and two months old. She also racked up another couple of dives after getting her cert, including one in more 'British-like conditions' with vis of less than four metres!
Peter added: "I am now working towards my PADI Divemaster qualification, and Lily has set her sights on becoming an instructor as soon as she is old enough."