New marine parks have been established for the Cocos Keeling and Christmas Islands
On Sunday 20 March the Minister for the Environment, Sussan Ley, announced the establishment of marine parks at Christmas Island and Cocos (Keeling) Islands (Indian Ocean Territories – IOT). This follows the process during 2021 to co-design the marine parks with IOT communities and seeking of written public comments on proposed marine park designs.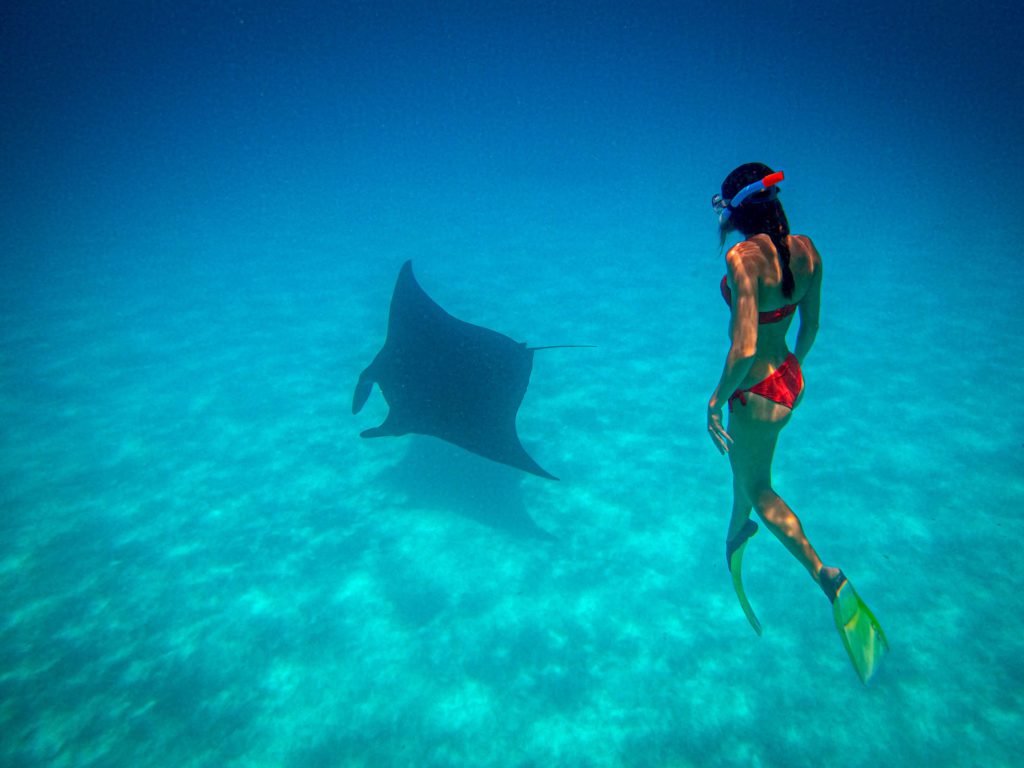 Covering 744,000 square kilometres of remote tropical ocean, reef and lagoon habitat, Christmas Island Marine Park and Cocos (Keeling) Islands Marine Park are the two newest additions to the national network of Australian Marine Parks.
These new marine parks will help protect the unique marine environments of Australia's Indian Ocean Territories (IOT) and support positive social and economic outcomes for local communities and other marine users. These new marine park protections will build on the work of Christmas Island National Park and Pulu Keeling National Park, which have helped to protect the unique island environments of the IOT for decades.
The marine environment of the IOT is known for iconic species such as whale sharks, turtles, manta rays, spinner dolphins and a vast array of seabirds. There are also lesser known but equally fascinating species, including locally evolved hybrid fish which result from the mixing of waters from the Indian and Pacific Oceans in the IOT.
Locals and visitors can experience the magnificent marine world of the IOT under their own steam or by connecting with a local tour operator to head out scuba diving, snorkelling, kite surfing, kayaking, free diving or fishing.
For further information about the two new IOT marine parks please refer to the:
Indian Ocean Territory marine park grants program
To coincide with the establishment of the new Indian Ocean Territories (IOT) marine parks, the Australian Government will launch an IOT Marine Parks Grants Program opening on 28 March 2022.
$2.2 million is being allocated towards innovative projects to protect and manage IOT marine parks, as well as support the local economy.
Projects must be undertaken predominately in the Christmas and Cocos (Keeling) Islands Marine Parks and should also provide opportunities to engage and benefit the local community.
There are small ($10,000 – $50,000) and large grant ($50,001 – $500,000) categories to support local community projects and projects from larger organisations.
Projects may include, engaging local communities to help manage the marine parks, research and monitoring pressures such as marine debris, monitoring the health of the marine environment and projects that help locals and tourists to experience and appreciate the marine parks.
Establishing IOT marine parks
To find out about how the Indian Ocean Territories marine parks were established, visit Science and Consultation
Phot Credit: Rik Soderland