On the 1st of April 2020 the Museum of Underwater Art (MOUA) will be officially opened. The Museum will be spread across several locations on the Great Barrier Reef and while this is not a Museum in the traditional sense of the word, it does promise to be a welcome and thought provoking addition to the area.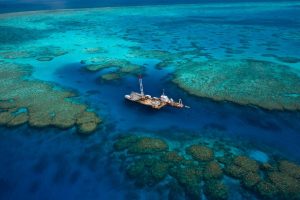 The artwork created by Jason deCaires Taylor, a world renowned underwater sculptor, will be placed in several locations along the Queensland coast. At John Brewer Reef a huge Greenhouse sculpture weighing in at 58-tonnes and standing over 12 meters tall has been placed to the ocean floor. The installation is at a depth of 18 meters so it will be accessible to open water divers and above. The Coral Green House has been filled with more than 2,000 coral fragments and 20 sculptures made from non-toxic marine grade cement. This impressive structure will be an ever changing piece of art as a thriving ecosystems is expected to evolve around the greenhouse.
Jason deCaires Taylor said.
"It's living artwork, It's a constantly evolving piece that will never be the same for every visit. Part of creating an underwater museum was to inspire people to think about the sea as something sacred, something that we should be protecting, and not taking for granted."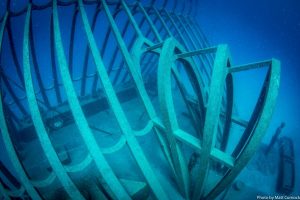 A second piece is called Ocean Siren. This is a 5 meter tall sculpture, based on the likeness of a local indigenous woman, a Wulgurukaba traditional owner named Takoda Johnson. A series of temperature loggers installed around the reef by the Australian Institute of Marine Science will feed data to the sculpture in real time, causing its colours to fluctuate in response to the ocean's changing temperatures.
Of this sculpture Jason deCaires Taylor said:
"It's not just a pretty light display,It's a visual warning of global warming."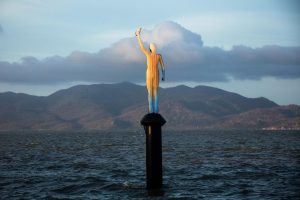 The other two sculptures are expected to be finished by the end of 2021. One will be located on Palm Island and will showcase the link between the reef and the local indigenous community. The final installation will be at Magnetic Island and will celebrate the importance of reef science.
Photo Credit: Jason deCaires Taylor & Matt Curnock