Hundreds of Minke Whales are expected to be slaughtered over the coming months as Norway resumes its annual whaling season. The 1st April marks the start of the whaling season in Norway and as usual it has attracted widespread condemnation.
Despite the International Whaling Commission's (IWC) 1986 ban on hunting whales, Norway along with Iceland and Japan still hunt these majestic creatures. Norway, an IWC member, resumed whaling in 1993 initially insisting, somewhat dishonestly, that it was for scientific reasons but later admitting its motives were commercial.
Whale meat is still eaten in Norway although the appetite for this delicacy is on the decline with the younger generation shunning the product on the whole.
Lord Ashcroft, a staunch critic of this barbaric slaughter said.
"Every year, Norway announces a self-imposed quota, which for 2020 will be nearly 1,300 minke whales. Now, alarmingly, despite a decline in the demand for whale meat from its own citizens, Norway is determined hunting should not only continue but be expanded.How can a country, so liberal and politically correct in many other ways and which was named by the World Bank in 2018 as the world's richest, justify this barbaric industry in the 21st Century?
Norway's reasoning claims it is their right to use their natural resources and that they base their quotas on scientific knowledge and hunt whales in a sustainable way.
"Whales are healthy and are good food, and Norwegians want minke whales on the dinner plate" says Norway's Minister of Fisheries and Seafood, Harald T. Nesvik.
A Group Called Ocean Research and Conservation dispute this claim that Minke whale meat is good food and that it is popular to eat, stating.
"Tests of the blubber of minke whales from the North Atlantic have shown unsafe levels of pesticides and PCBs." PCBs can cause nerve damage, reproductive and developmental disorders, immune system suppression, liver damage, skin irritation, and endocrine disruption. DDT exposure is associated with certain cancer risks and neurological and reproductive disorders. Dioxins can cause cancer, metabolic dysfunction, and immune system disorders. Methylmercury consumption can cause neurological and developmental problems. The contaminants are often highly concentrated in blubber because they are lipophilic, meaning they bond easily and even preferentially to fat.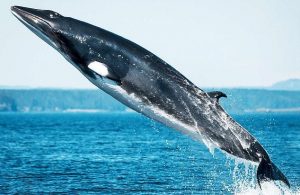 With regards to the question of whale meat being a popular dish they said.
"A survey carried out in summer 2019 by the Animal Welfare Institute, Cetacean Society International, Humane Society International, NOAH: For Dyrs Rettigheter, OceanCare, Pro Wildlife, and WDC, Whale and Dolphin Conservation, showing that the facts are that the demand for whale meat in Norway is declining and less that 5% of Norwegians (mostly the elderly), regularly eat whale meat, despite massive government subsidies."
Despite all of this the 2020 whaling is set to continue in earnest.
Photo Credit: Pintrest