There are a host of fantastic prizes up for grabs in the GO Diving Show Treasure Hunt, including a liveaboard in the Maldives worth over $2,400 from Dune, an Apple Watch Ultra with extension strap worth £899, and a Bahamas cruise worth over $1,000 with Blackbeard's.
Entry is simple – on arrival at the show, which is at the NAEC Stoneleigh, Stoneleigh Park, from 4-5 March, you will get a treasure map, and you have to wander around the halls on the look out for 'clues' in the form of floor stickers. Each floor sticker will feature a letter, and once you have gathered all of the clues together, you will find that the letters spell the Latin name of a popular underwater creature.
Then you just enter the prize draw by naming the critter in question, providing your contact details – and keeping your fingers crossed you win one of the host of prizes!
You get bonus entries if you tag yourself on the stands of the companies which have donated the prizes for the Treasure Hunt – as well as more chances to win, you also have the opportunity to find out more about the boats, resorts, products, etc.
Treasure Hunt prizes
Dune – The Noraya
The star prize of this year's Treasure Hunt is a cruise on the Noraya, Dune's brand-new liveaboard set to launch in the Maldives later this year.
The liveaboard will have capacity for 28 guests, and will be accompanied by the usual secondary 'dive dhoni', which will hold all of the dive gear and take all of the divers plus guides on their diving trips. However, going one step beyond, Noraya will also have a third speedboat, which will have room for ten divers, or 15 snorkellers. The plan is that having this second 'dive' vessel will allow the dive team to split groups according to their certification level and experience.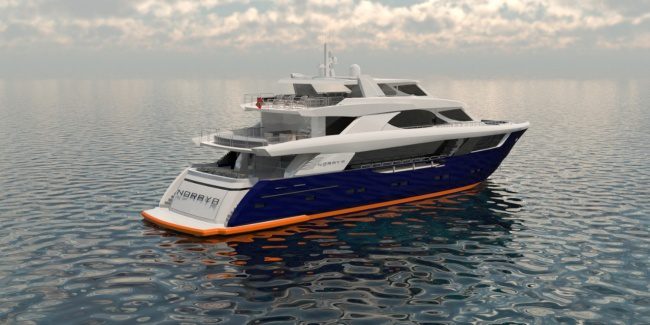 The Noraya is set to be off the same standard as the luxurious Alia in the Red Sea, and there will be several areas for relaxation, as well as three locations for dive briefings, again giving flexibility for different briefings for different experience levels, or those using another language.
There is going to be a dedicated camera room, with plenty of spaces to set up, clean, recharge and store camera rigs, and even a masseuse onboard, with an area designated for massages. What a way to round out a day of diving!
There will also be a number of kayaks and stand-up paddleboards for use by the guests when they are not diving.
What's included
– Free cruise for one person, in a shared cabin, excluding flights and service charge ($120, to be paid onboard).
– Valid on any seven night cruise departing between October 2023 (launching of the boat) and 31 May 2024 (end of the 2023/2024 season), depending on availability.
– Public price/retail value : $2,149 (low season) / $2,492 (high season).
All-Star Liveaboards – Blackbeard's Cruises
All-Star Liveaboards have put up a Blackbeard's Cruises around the Bahamas, on one of the Blackheard's sailing vessels, worth over $1,000.
Blackbeard's Cruises has two identical vessels, the Sea Explorer and the Morning Star, and they have dormitory-style accommodations with shared baths and shower. You can rack up 19 dives over the six-night all-inclusive trips.
What's included:
– Does not include port tax, tip for crew, airfare to Nassau, ground transfers in Nassau. Must prepay tax of $210 and crew gratuity of $160.
– May be used as $1,000 credit towards a Cat Ppalu cruise with the same restrictions.
– Valid for travel between 15 August – 15 December 2023, and 1 January – 15 April 2024. A 20-day booking restriction applies which means reservations can only be confirmed no sooner than 20 days prior to departure.
– All above restrictions and valid dates can be waived if the winner brings a paying guest and shares a double bunk on the vessel.
Apple Watch Ultra
The Apple Watch Ultra caused quite a stir when it came to market and it was announced that it could be a full-function dive computer down to 40m via the Diverlog+ App. The Apple Watch Ultra is worth £849, and we have thrown in an extender strap to go over a drysuit worth £49.
The Apple Watch Ultra features a robust titanium case, precision dual-frequency GPS, up to 36 hours of battery life, and three specialised straps (Alpine Loop, Trail Loop and Ocean Band), the latter being a rubber one perfect for in-water use.
The actual watch is water-resistant to 100m, but at present, the Oceanic+ dive app, which has been developed with long-standing dive group Huish Outdoors, is only operable to 40m, which let's be honest, covers the vast majority of divers who never get near this depth. It does offer full decompression data and runs a Buhlmann algorithm.
The Apple Watch Ultra comes with a Depth mode straight out of the box, but this operates as a time, depth and temperature gauge. You will need to get the Oceanic+ app – which will be around $80 per year – to unlock full dive-computer functionality.
Blue Ocean Dive Resort dive and accommodation package
Ever wanted to experience the exhilarating diving in South Africa? Well now you could be courtesy of Blue Ocean Dive Resort, who have put together a great package worth €760.
The team will pick you up at the airport and bring you to their 'on-land-liveaboard' style resort. Upon arrival you will be checked into your room and left to freshen up. Once you're settled, they'll give you an orientation and tour. You'll then be given the details of how they run things to ensure the most-optimal relaxation on your holiday.
What's Included:
The package includes airport transfer, seven nights' accommodation, 12 reef / wreck dives, cylinder hire, weight hire, air / nitrox fills, marine permit and daily breakfast.
Manta Diving Lanzarote dive packages
Manta Diving Lanzarote have provided two six-dive packages (with or without equipment hire) worth €410 (own gear) or €530 (with gear hire).
Join the Manta Diving Lanzarote dive team for an unforgettable diving experience! They will take you to six of the best dive sites in Puerto Del Carmen, from their custom-built trimaran hard boat. Enjoy a mixture of shore and boat dives, and take in the breathtakingly beautiful views of Lanzarote's coastline. The dive sites are situated in Puerto Del Carmen, ideal for all levels of divers.
Are you nitrox certified? At Manta Diving, they are proud to offer certified nitrox divers the opportunity to dive on nitrox 30%. A great way for you to extend your dive time and explore the dive sites such as the Harbour Wrecks for longer!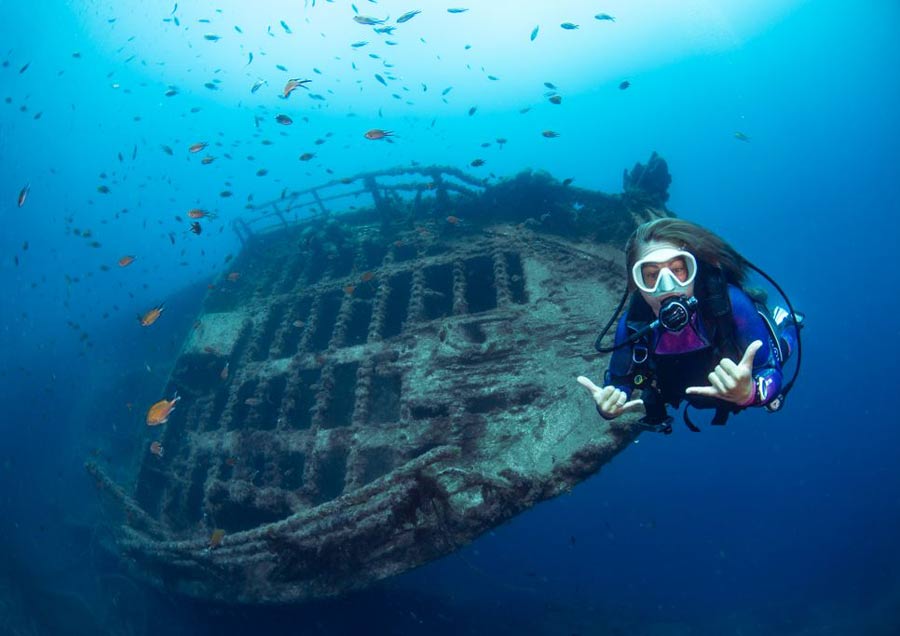 Red Sea Elite Diving dive package and towel cape
The team at Red Sea Elite Diving have put up a five-day dive pack worth €300, as well as one of their much-in-demand towel capes.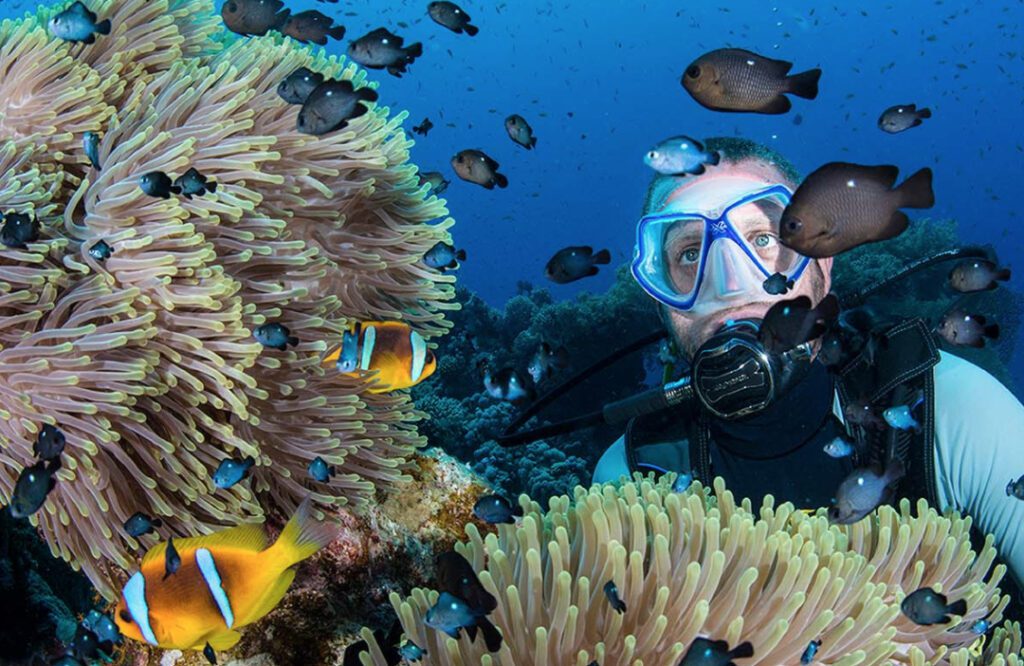 What's included:
– Two guided dives per day, for five days.
– Tanks, wieghts and free transfers from any hotel in Sharm. NB: Red Sea Elite Diving provide two x 12-litre nitrox tanks free of charge for those with a nitrox cert.
PADI DPV Specialty
Indigo Elite Divers have provided two PADI DPV Specialty courses, to be conducted at Stoney Cove using the advanced ScubaJet DPV, worth £250.
Winners must be Open Water Diver or equivalent, and DPV rental is included in the prize. NB: Excludes dive site entry. Own dive equipment required, or available to rent.
KUBI Dry Gloves System
KUBI Dry Gloves have provided a set of KUBIs worth £174, ensuring the winner has warm, dry hands when they next venture off on a cold-water diving adventure.
KUBIs are recognised as one of the best dryglove systems on the market, available as both a retro-fit package, and factory-fit on the likes of Otter Watersports drysuits.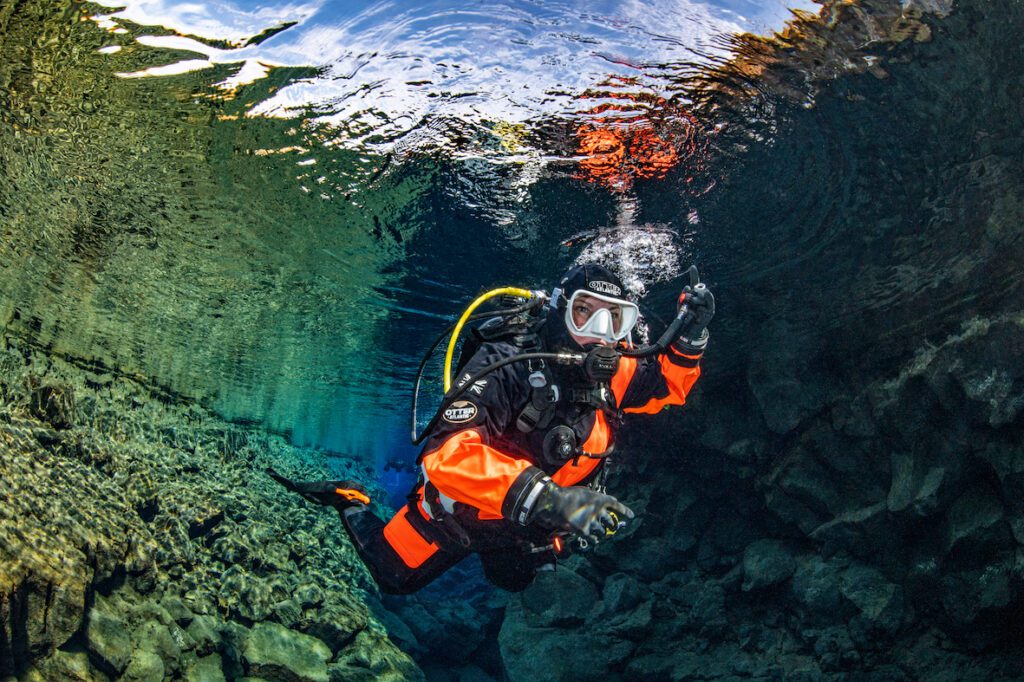 The standard system is designed to be fitted directly to the existing latex or silicone cuff seals of a drysuit, via a neat O-ring system.
What's included:
– KUBI rings system
– O-rings as required
– Pre-fitted standard latex gloves
– Standard thermal gloves
– KUBI carry case
Anchor Dive Lights Fanore Spot 650
Anchor Dive Lights has put up a Fanore Spot 650 torch worth £99. This powerful dive light, named after a well-known shore dive site near to Fanore Beach, is perfect for diving in clear water both during the day and at night. It's powerful and tightly focused beam reaches a fantastic distance, making this an exceptional hand-held primary dive light for recreational divers of all levels. It is also popular with freedivers and as a general-purpose land torch as it can run on three standard AAA batteries. Uniquely, this torch can also run on the popular rechargeable Li-Ion 18650.
The powerful 4,500 lux beam provides a generous 90 minutes burn time at 100% power, and it is available in a selection of colours.
Konfidence jacket and kit bag
Swimovations Ltd have provided a Konfidence jacket, worth £54.99, and a handy kit bag, worth £49.99.
The Konfidence jacket is a swimming and swim-teaching aid, and the adult size is especially popular for non/weaker swimming adults for snorkelling.
The kit bag is primarily made for swim teachers, but the size, construction and format makes it very useable as a general gear bag for divers and diving instructors.
PADI Dive Against Debris eLearning
Make a difference on every dive by activating your inner citizen scientist. PADI Dive Against Debris eLearning is your first step to achieving this. You'll learn how ocean plastic and trash clean-ups not only keep your local dive sites healthier, but also how to contribute to a global database that documents our planet's marine debris problem.
Once you've completed the eLearning portion of your training, you'll connect with a PADI Instructor, who will guide you through your in-water training, where you'll participate in a Dive Against Debris survey and turn your passion for the underwater world into real action.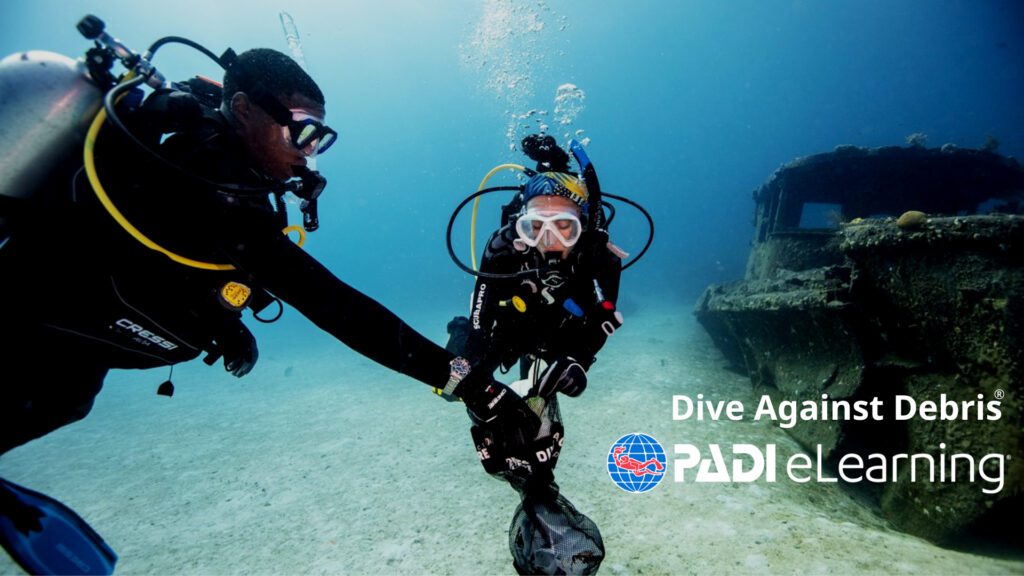 Fourth Element Rec Fin
Fourth Element has provided an Aqua White Rec Fin, worth £99.90. Rec Fins are the first scuba diving fins to be made from recycled post-consumer plastic waste. With a fully recycled plastic blade, the Rec Fins deliver great diving performance with much lower impact on the environment. The classic four-channel design generates thrust on both the down and upstroke of the fin, while the stiffening ribs ensure excellent control, making this the perfect combination of efficiency and eco-consciousness, minimizing your fin print on the ocean.
GO Diving Show – tickets now available!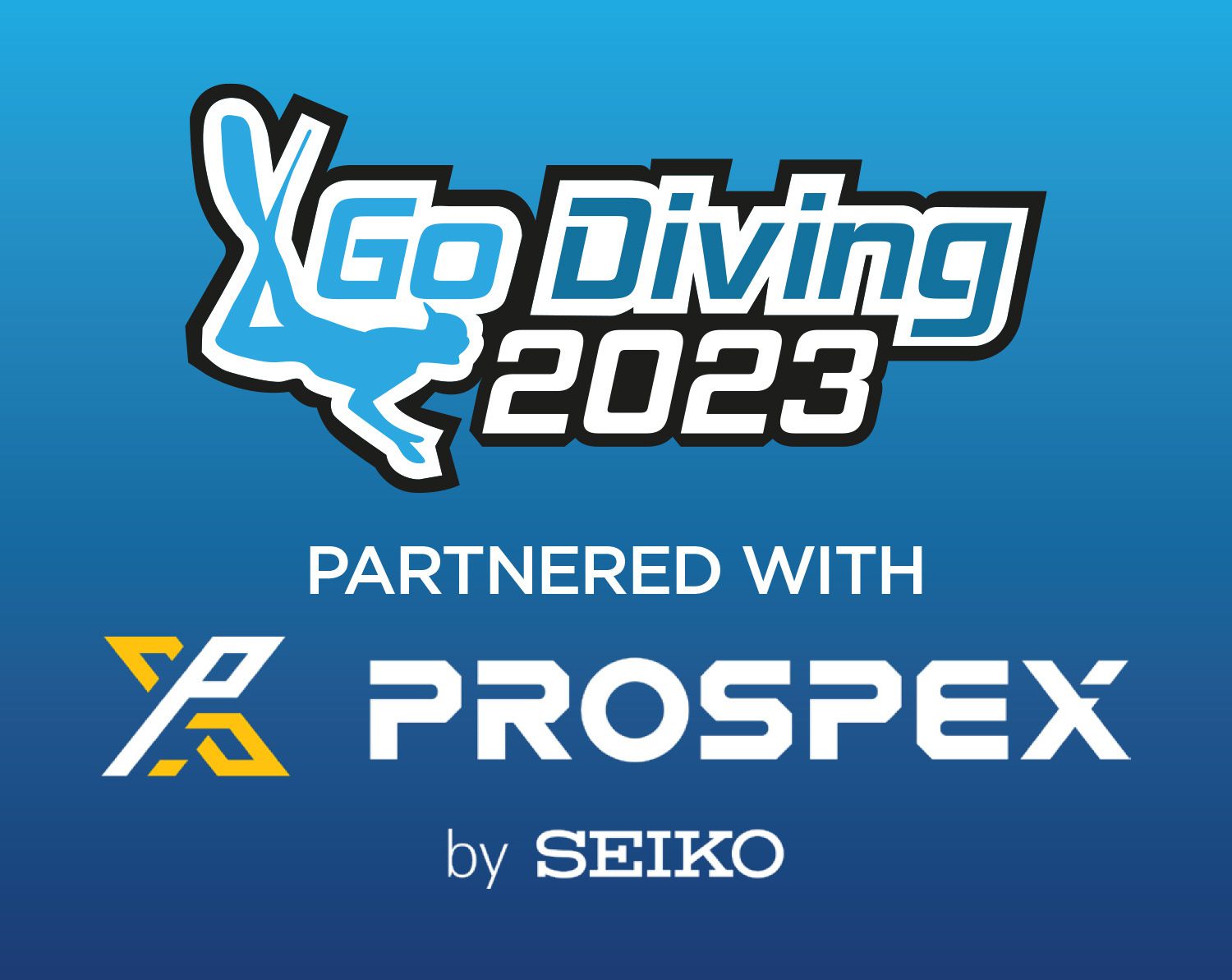 Tickets are now available for the GO Diving Show, partnered with Seiko Prospex, which is on 4-5 March 2023 and is once again taking place at the NAEC Stoneleigh, on Stoneleigh Park, slap-bang in the middle of England. Tickets are £15 per person, and group discounts are available, so rustle up your dive club or dive centre members and plan a great day out to kickstart the UK season. Remember, complimentary parking is included in your ticket price!