Lady Musgrave Experience is lucky, honoured and proud to be a part of the Master Reef Guides program.
Master Reef Guides are recognised as the world's leading reef guides, interpreters and storytellers sharing the wonders of the Great Barrier Reef World Heritage Area.
These reef ambassadors can provide up-to-date information on the Reef, share stories of the magical World Heritage Area, and explain what you can do to make a difference. Master Reef Guides are trained in a range of areas such as public speaking, enhancing the visitor experience, and the power of interpretation.
As one of the first Master Reef Guides, Natalie Lobartolo, so perfectly put it:
"The Master Reef Guides were brought together to learn how to enhance people's reef experiences through storytelling, creating those unforgettable WOW moments, and planting seeds for people to take home and grow into something beautiful,"
The role of a Master Reef Guide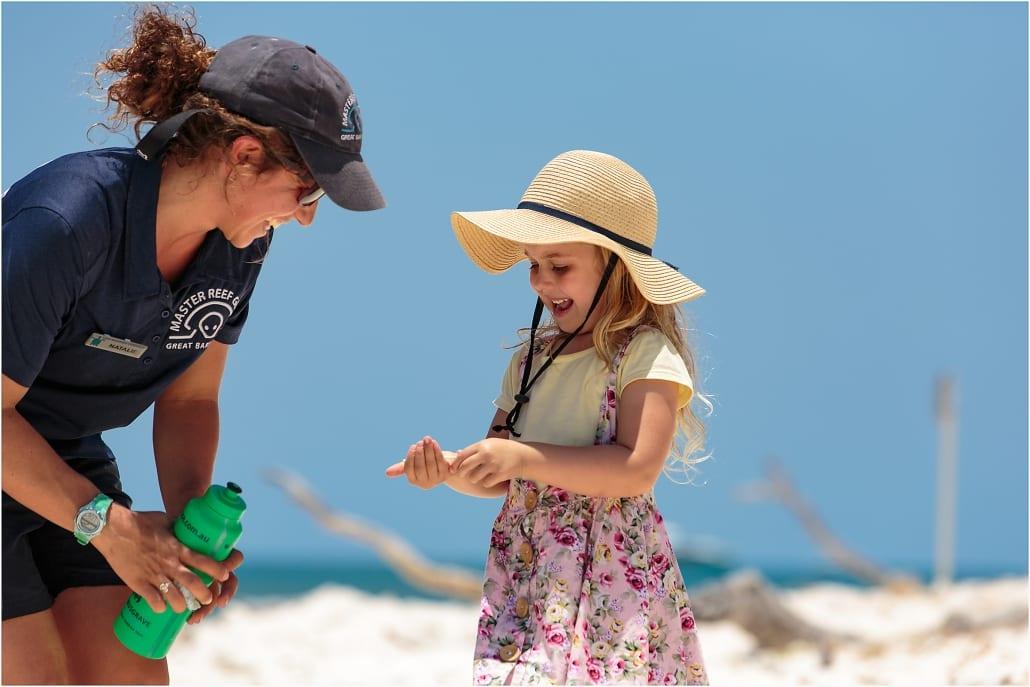 The Great Barrier Reef tourism industry plays a vital role in presenting the values of the World Heritage Area to millions of visitors annually. Providing storytellers and ambassadors within the tourism industry with up-to-date information and a leadership platform ensures world-class representation of the Reef, its values and the management in place to protect those values.
Master Reef Guides both provide up-to-date information on the Reef and share their stories and experiences, explain how you can get involved in reef protection, and provide tips and tricks to help the Reef from anywhere in the world.
The making of a Master Reef Guide
The Master Reef Guides program provides a formal and appealing qualification to tourism staff. Master Reef Guides are considered the best in their field for reef interpretations, master storytelling and experience delivery. Reaching Master Reef Guide status requires a comprehensive selection and training process.
Once nominated, potential guides will be shortlisted, interviewed and selected. Successful nominees will then join their cohort for both online and in-field training.
Online Reef Discovery Course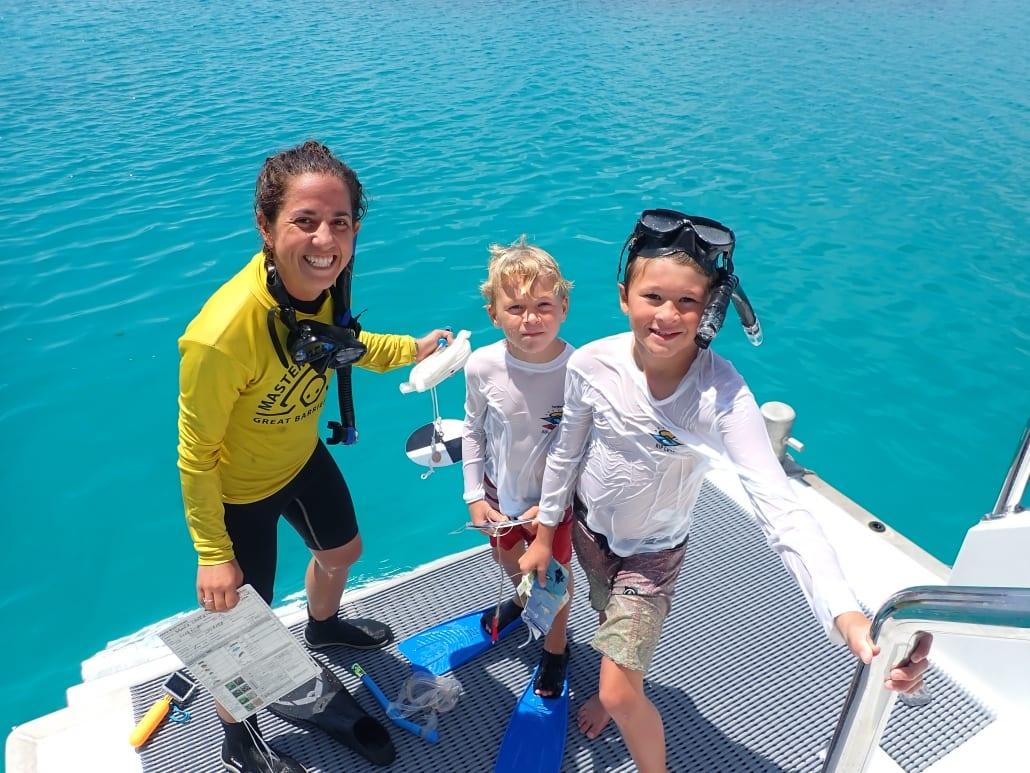 All Master Reef Guides must complete the comprehensive online training course 'Reef Discovery Course' – the free online course covers the A-Z of all things Great Barrier Reef and how best to share that knowledge with visitors. It consists of 10 modules and is a one-stop-shop that synthesises and describes the World Heritage values of the Reef and the latest science and management information in a contemporary format.
Field Training School
All Master Reef Guides must complete a specialised Field Training School. Below are just some examples of the sessions and masterclasses Master Reef Guides take part in:
Public speaking and body language training: providing valuable presentation skills, including developing an engaging interpretative talk, reading your audience, interacting with questions or interruptions.
Enhancing the visitor experience: learning about the visitor experience – delivering on your promises and how to innovate your story.
Q&A with protected area managers: talking to experts and finding out about Great Barrier Reef management, which is widely recognised as one of the world's best managed marine protected areas.
Indigenous connections and cultural awareness: the concept of a living past resonates deeply with Aboriginal and Torres Strait Islander people, who belong to the world's oldest living cultures.
Origins of the Reef: the history of geomorphological studies of the Reef and influences of sea-level change and oceanographic processes on the development of reefs over the last 10,000 years.
Communicating science and management: communicating complex science to non-scientific audiences with the Marine Park Authority's Chief Scientist
The power of Interpretation: providing visitors with the what, how, and why elements of their experience, as more and more visitors are seeking deeper meaning and understanding of the place.
The Master Reef Guide program is delivered by the Great Barrier Reef Marine Park Authority, Association of Marine Park Tourism Operators and Tourism and Events Queensland and is the first of its kind for the Reef.
Visiting the reef with a high standard tourism operator who have one of these reef ambassadors onboard means you can be provided with up-to-date information on the Reef, inspirational stories, and ideas for what you can do to make a difference during your visit, as well as from home, wherever you may live in the world!
For more information about visiting the Southern Great Barrier Reef visit Lady Musgrave Experience
Photo Credit: Lady Musgrave Experience
Want more conservation-related articles?
500 Green Turtle Hatchlings Released
Ceningan Divers release online Education Centre to promote environmental conservation
Florida Passes New Bill to Stop Further Sales of Shark Fins