A huge 2 Meter Sunfish was discovered washed up on a South Australian beach at the weekend.
Also known as Mola Mola this rare creature was discovered on the beach in South Australia close to the Kennett River.
Tourists Tim Rothman and James Barham found the fish and described it as 'alien' in appearance.
Mr Rothman Said. "We were walking along and saw this big lump on the sand,' I've never seen anything like that before. It looked like an alien from a distance".
Linette Grzelak, who along with her partner Steven jones also came across the strange-looking creature, posted pictures on Facebook.
"I didn't think it was real until I Googled sunfish, it was extremely heavy and the skin was rough and leathery like a rhinoceros."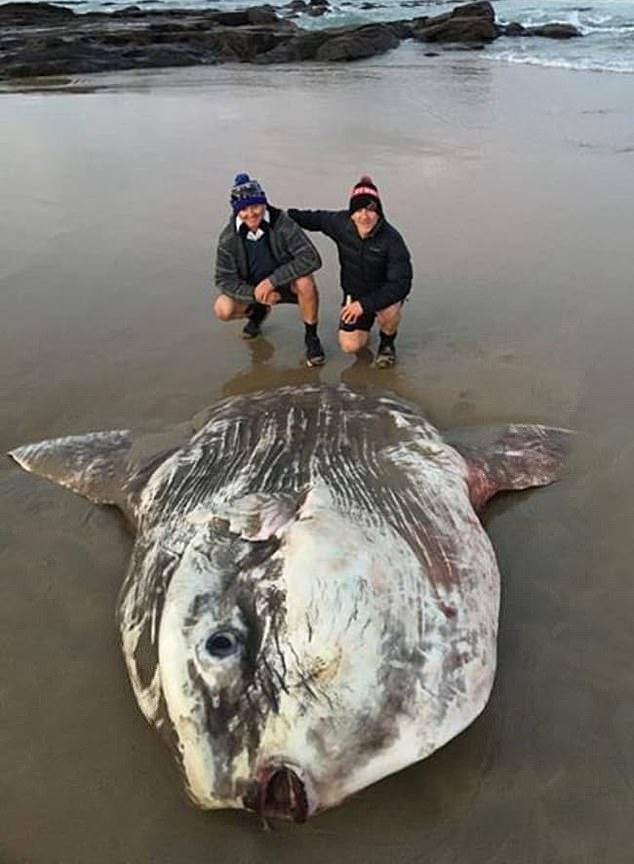 The Sunfish is the largest boney fish in the world and can grow up to 4 meters. They are a docile creature that feeds mainly on smaller fish, squid and jellyfish. A surprising amount of these enormous fish are washed ashore each year.
Ralph Foster, from the South Australian Museum, explained why so many Sunfish get washed up on the beach.
'One of the big dangers would being hit by big boats at sea, also 'They often eat plastic bags thinking they are jellyfish which can kill them.'
Sunfish are found in tropical waters around the world and are often confused for sharks due to their fin.
The Sunfish fish is considered a delicacy in some parts of Asia, including Japan, Korea and Taiwan.
Photo Credit: Facebook, Pinterest
Want to read more news stories?
Whale Rescue Could Result in $27000 Fine
Iceland Cancels 2020 Whale Hunt
Artefacts seized as Cypriot officials clash with salvagers over ancient shipwreck