The final day of diving on Carriacou for Dive Fest, and Clan Evans were out with the team from Lumbadive. The theme was Environmental Day, and so we were conducting some Dives Against Debris while also enjoying the stunning underwater scenery from this laidback little island.
Our first dive took us to the iconic Sisters dive site, which we'd tried to dive the previous day but were thwarted by strong currents that would have been too much for Luke. Today conditions were more benign, but there was still some current, but our young Junior Advanced Open Water Diver handled it with aplomb.
We found another massive lobster trundling around the reef, spotted a nurse shark tucked under a ledge, and were constantly surrounded by shoals of fish. The visibility was sadly still down due to the recent tropical storm, but it didn't stop it being a memorable dive. And we didn't find one piece of rubbish, which was great news.
Dive two we did a site called Lime Kiln, and this was a swift drift through undulating terrain comprising of sandy bottom, boulders, and rocky reef, all topped with barrel sponges, wafting sea fans and soft corals. Right at the end we encountered a fishing boat which sank here a few years ago, and now protrudes from the water.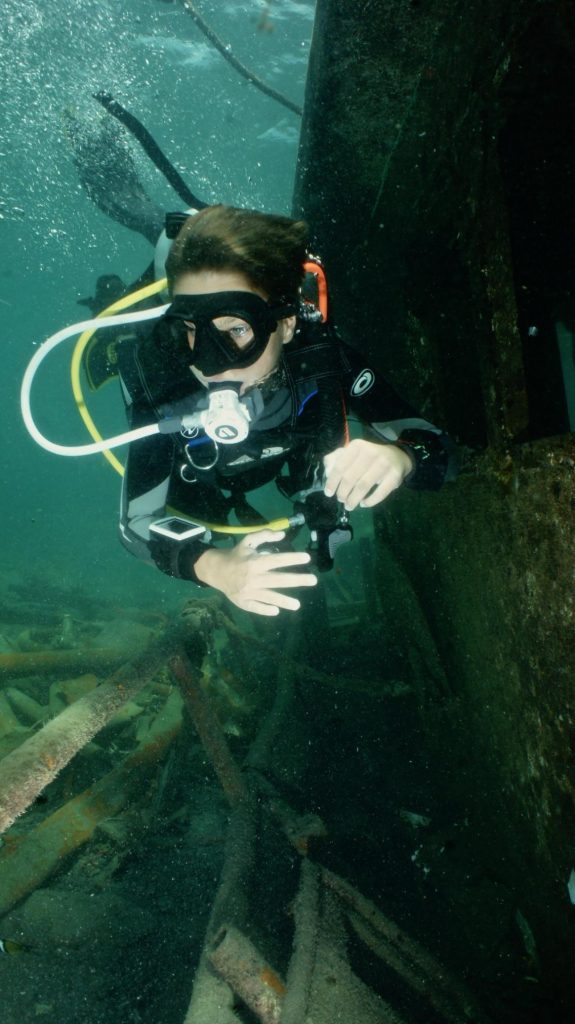 There was a lot of surge and swell, but Luke managed to have a swim around the remains, and we were able to easily fill a mesh bag with rubbish from the rapidly disintegrating wreck.
Then we were off back to Grenada on the Osprey ferry, ready for some exciting Dive Fest wreck and reef dives tomorrow…
#divefest #puregrenada #puregrenadadivefest #puredivefest