The Scuba Diver team are out in Aqaba for the sinking of the TriStar aircraft (which went down yesterday, and we are diving tomorrow), but while we are here we got a sneak preview of the new Underwater Military Museum.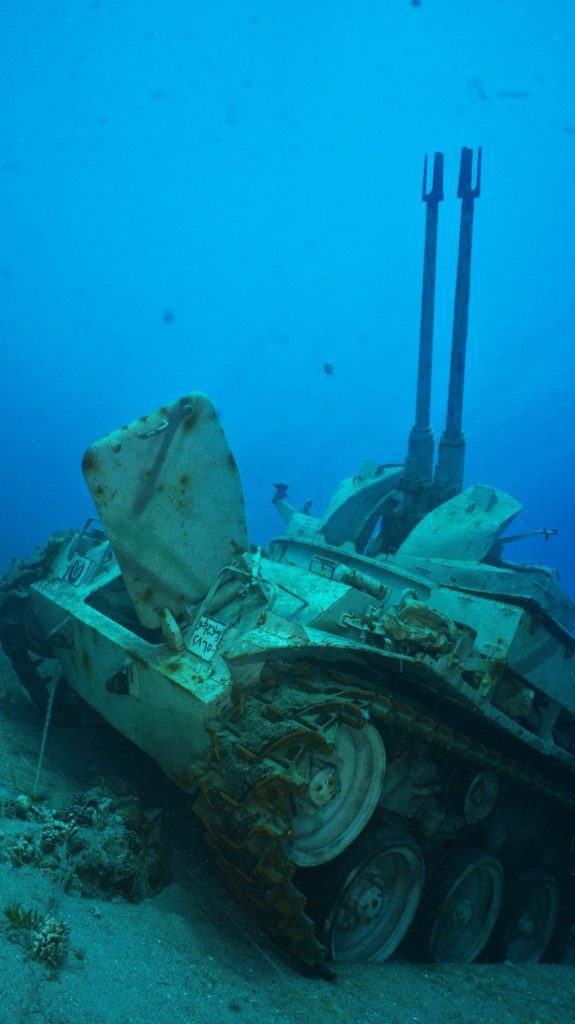 This new sunken attraction – named the 'Underwater Military Museum' – will not be open to the public for several months, to allow it to get established and marine life to move in to this new habitat.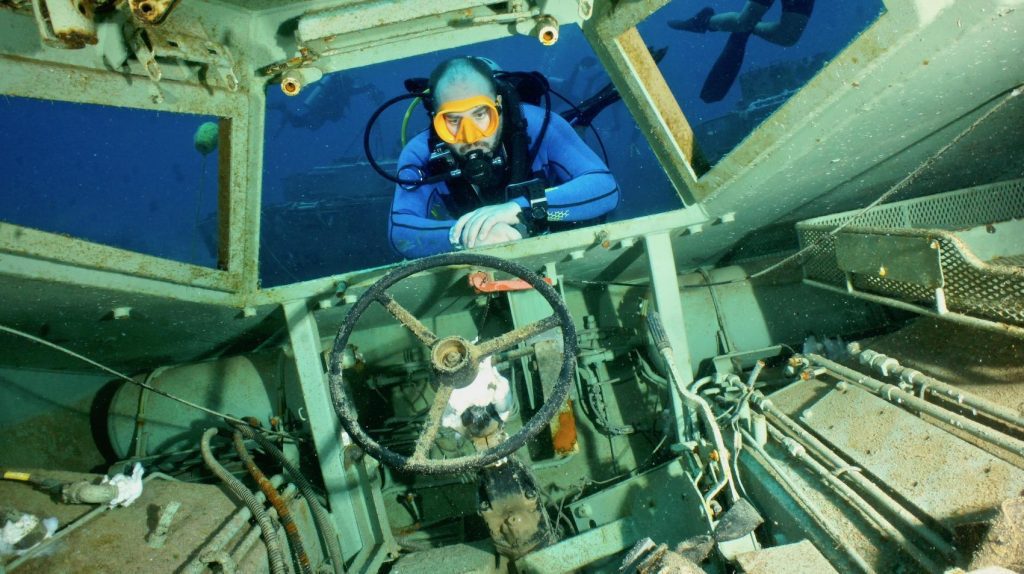 However, the international media assembled to witness the sinking of the Tristar were given special permissions to dive the site now.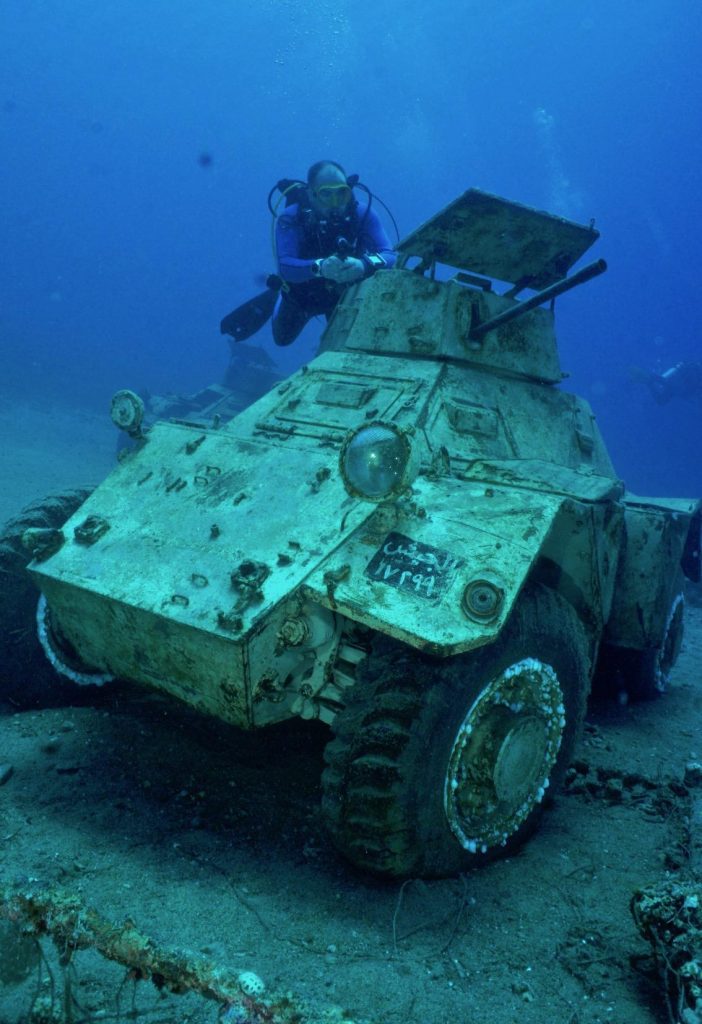 The Underwater Military Museum comprises a number of military vehicles and aircraft, namely tracked anti-aircraft guns, light tanks, heavy battle tanks, armoured cars, medical vehicles, engineer tanks, field guns and even two Huey Cobra attack helicopters.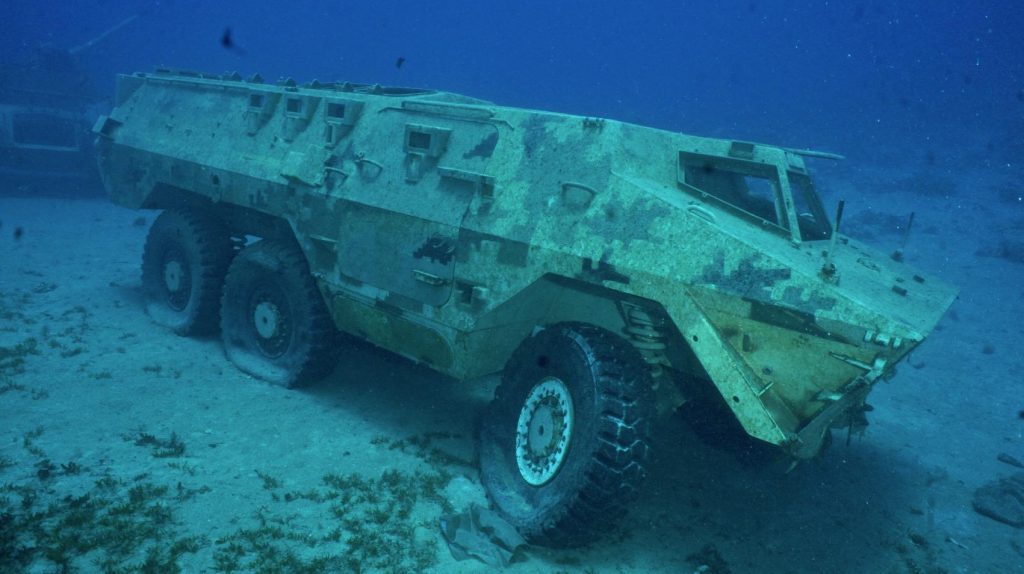 They are laid out along a sandy 'road' in 'battle formation', in depths ranging from 18m down to around 28m. They are spaced out enough that you can just see the next 'row' as you finish up with your inspection of the vehicles you are on initially.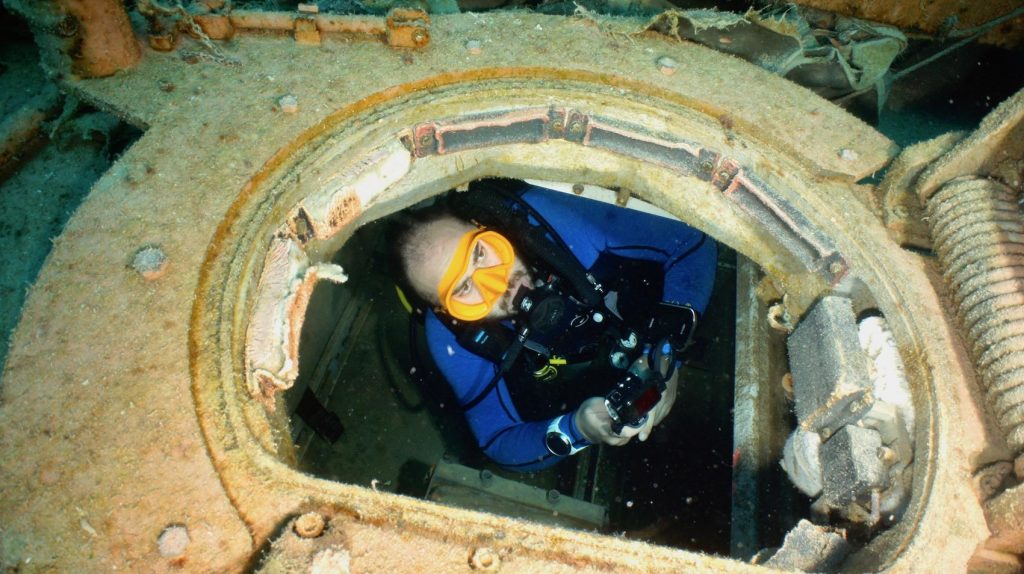 Even though they have only been down a few weeks, the vehicles of the Underwater Military Museum have already attracted marine life, so we saw various reef fish including squirrelfish, damselfish, parrotfish and butterflyfish, and even an extremely territorial pufferfish that has decided two of the light tanks are 'his/her' home turf…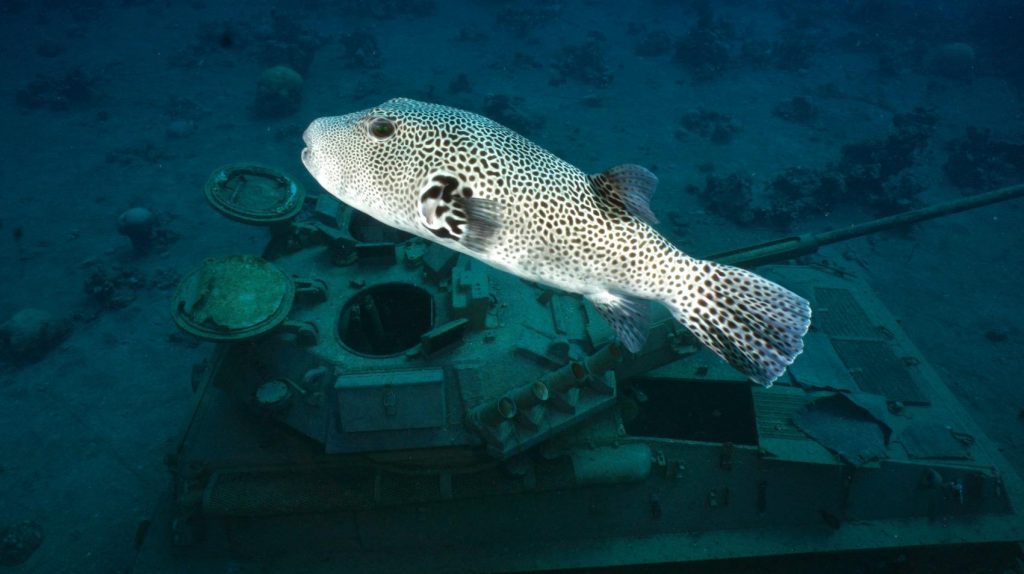 The Underwater Military Museum is a truly unique artificial reef, and the military vehicles are perfect as a back drop for photographers wanting something a little different underwater, but they will also be of huge interest to any diver wanting to sample something completely different in an underwater environment.
Along with the existing C-130 Hercules aircraft and the Cedar Pride shipwreck, the Underwater Military Museum and the newly sunk TriStar aircraft make up one of the most-interesting and visually stimulating artificial reef projects in the world.