The Diving Equipment and Marketing Association (DEMA) has announced that Ernie Brooks and Margo Peyton are the newest inductees to DEMA's Hall of Fame and the 2018 recipients of DEMA's Reaching Out Award.
First presented in 1989, DEMA's Reaching Out Award honours members of the diving community whose significant contributions to the sport have elevated the industry on all levels. This year's recipients will be joining an extraordinary list of distinguished past Honourees to honour these recipients, and reveal this year's recipient of the Wave Makers Award.
Ernie Brooks was one of the pioneers in underwater photography. Over the course of his career as photographer, he has won numerous awards for his stunning black-and-white images. His most-recent awards were the 2003 Hans Hass Diving Adventure Award; the 2005 International Scuba Diving Hall of Fame; Legend of the Sea in 2012; and in 2017, his induction into the International Photography Hall of Fame.
He is a member of the Professional Photographers of America and is one of 40 photographers in the world admitted to the prestigious Camera Craftsmen of America. His photography, together with the work of Ansel Adams and Dorothy Kerper Monnely, was recently featured in a travelling exhibit, Fragile Waters.
Brooks succeeded his father as President of Brooks Institute of Photography, and it was he who began and led its successful underwater photography programme. Brooks took his first underwater image in 1949 and never looked back. At 83 years old, he still dives occasionally and always with camera in hand.
Despite all the recognition he has received, he prefers to be remembered as a mentor to many of today's most-notable underwater photographers, whom he counts as treasured friends.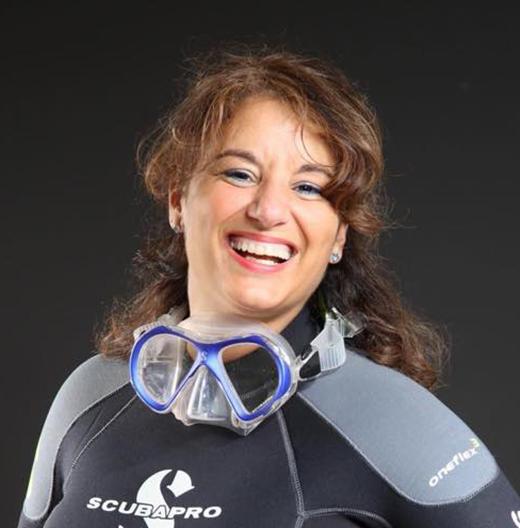 Margo Peyton is a pioneer and leader in the family dive training and travel market. As the owner and founder of Family Dive Adventures/Kids Sea Camp and 501c Ocean Wishes, Peyton's mission to help families disconnect from their virtual worlds and reconnect to each other through diving and travel has done much to help grow the industry. Since its inception in 2000, Kids Sea Camp spans 13 countries and is responsible for more than 7,000 youth diver certifications, including special needs adults and children.
Peyton is a member of the Women Divers Hall of Fame; a PADI Ambassadiver; a member of the PADI Youth Advisory Committee; and on the Family Travel Association's (FTA) board of advisors, acting initially as the sole representative for the diving industry. She is recognised as an industry authority on youth diver education and nearly every industry dive publication seeks Peyton's expertise for family travel and youth-related articles. Peyton also provides scholarships, training grants and internships for the next generation of divers and contributes to and sponsors a variety of conservation programmes that address issues like marine habitat conservation and shark protection.
Peyton inspires people of all ages and has been instrumental in growing the dive industry by inspiring younger generations and their families.