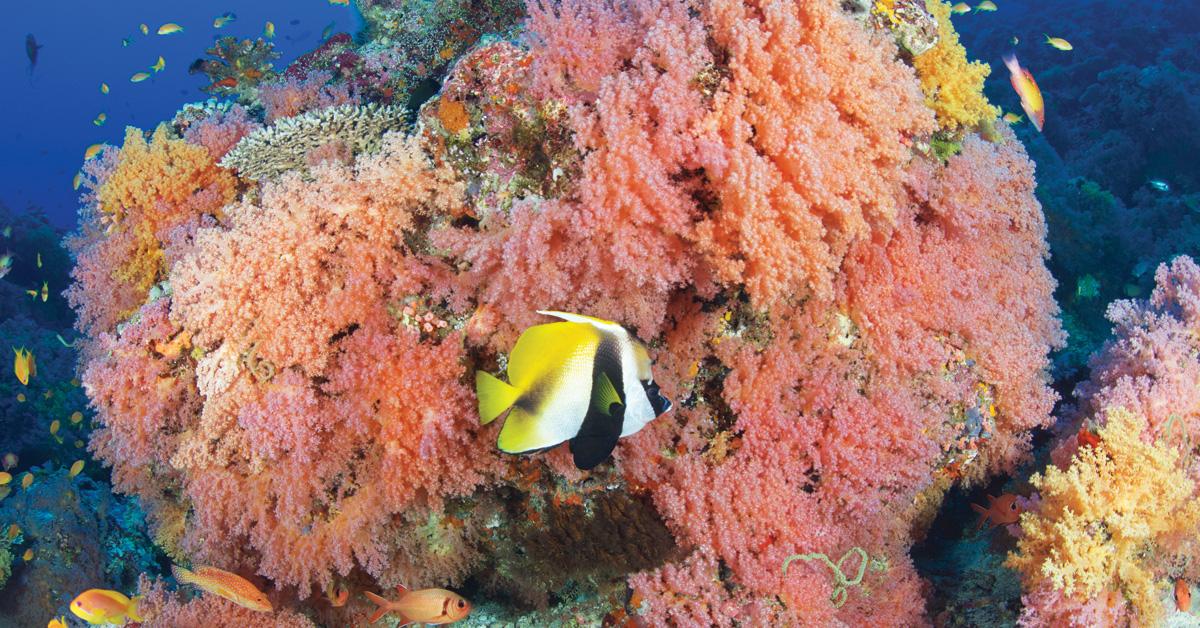 The big attraction in the Maldives for scuba diving are the schools of fish that patrol the reefs in colourful packs: Humpback and Black and White Snappers, Trevally Jacks, Barracuda, Batfish, Unicornfish, Yellowback Fusiliers and Harlequin Sweetlips almost comical in design. The reef's larger inhabitants, including sharks, rays and occasionally even Whale Sharks, are often seen cruising in the blue. Manta Rays can be seen year round with the best time for feeding station encounters from May – November. Whale Sharks are also seen year round with the most encounters in April, May, October and November.
Diving Comfort at the Next Level
The Maldives Aggressor II is a 135-foot liveabord with the finest amenities and a professional crew. One feature that makes the MAII unique is her 60-foot dive dhoni. Much of the diving in the Maldives is drift diving. Due to this all dives will be made from a a beautiful custom built diving dhoni that is very easy to dive from. It has ample space for divers, their equipment, photography equipment, hot water, a full bathroom and 5 compressors.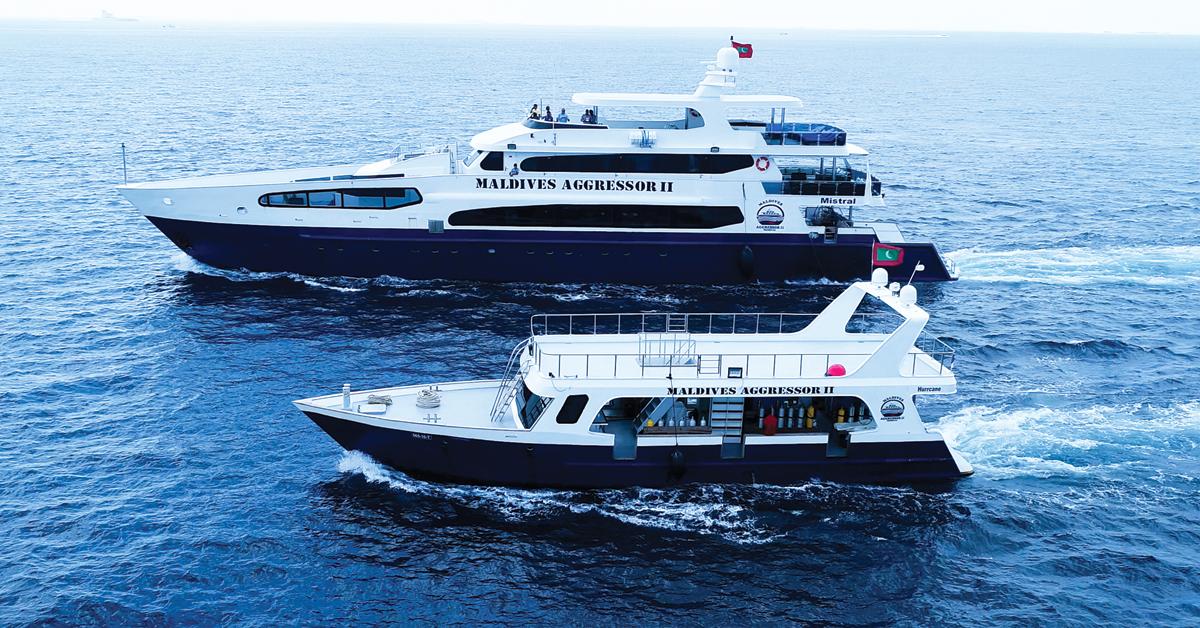 The Maldives Aggressor II "Best of the Maldives" itinerary offers 7 and 10-nights with 4 different itineraries that includes the areas of: North Male, South Male, North Ari, South Ari, Vaavu and Rasdhoo which includes spectacular channel-drift dives, wrecks, pinnacles and world famous night dives. Guests will embark and disembark from Male. This is a year round itinerary with each of the dive areas offering exciting diving. Guests may dive up to 18 dives during the week on the 7-night itinerary and up to 27 dives on a 10-night itinerary.
The Maldives Aggressor II "Southern Hemisphere" itinerary offers 7 and 10-night charters with 3 different itineraries to choose from. The itinerary for this Maldives liveaboard scuba diving trip will include South Male, Vaavu, Meemu, Laamu, Thaa, Huvadhoo, Fuvahmulah and Addu. This itinerary will include mostly channel dives and offers exciting marine life such as pelagics, reef sharks, whale sharks, oceanic mantas and occasionally tiger sharks and hammerhead sharks. Guests will either board the boat in Male and end in Addu or board in Addu and end in Male. On both outbound and inbound routes a one way domestic flight will be required at GAN International Airport located in Addu Atoll (GAN).
Read more on the Captains Log.