MALDIVES BLUE FORCE ONE HORIZON TEST WEEK May 22 to 29, 2021 Central Atolls Route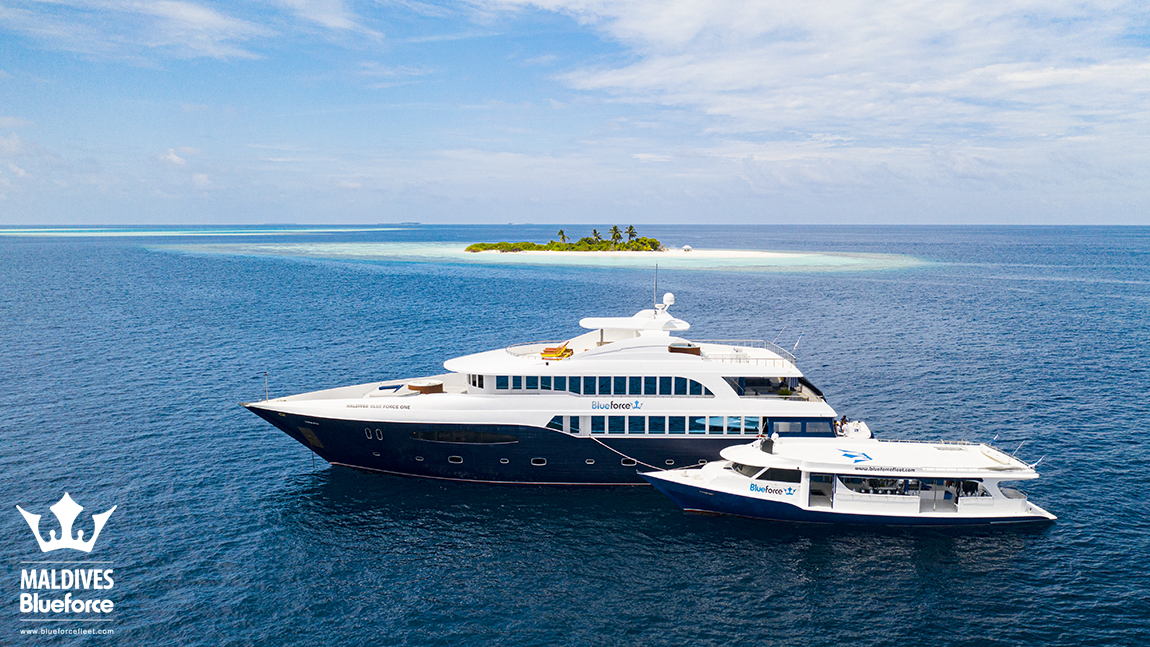 MALDIVES – Central Atolls – HORIZON Test Week
On board MALDIVES BLUE FORCE ONE (considered as one of the best diving Liveaboard in the world) we propose you the CENTRAL ATOLLS ROUTE from May 22nd to 29th, 2021.
This is the best well-known route in Maldives but at the same time the one that offers best and most varied dives. We do this route almost all year long (from August to May) week after week. Thanks to that, we know every detail, atoll, passage, thilas and where and when it is convenient to approach every dive zone.
It is a 7-night route including 6-dive days on board with embarkation and disembarkation at Male Airport (18 dives with 2-night dives).
The habitual itinerary goes by North and South Male Atolls, Vaavu and Ari.
The aim is to find pelagic, grey sharks, white sharks, black-tip sharks, and in some cases hammerheads and dolphins, eagle rays and shoals of colorful fishes, morays, tuna fish, gild-head breams, groupers and turtles.
Drifting dive in water passages and canals, thilas (submerged coral "seamounts"), cleaning stations where big mantas gather to deworm themselves, will search for the whale shark (and if we are lucky will snorkel and even dive with the biggest fish). We will dive into a full-of-life wreck. Besides, there will be two spectacular night dives, one with mantas and the other with dozens of nurse sharks.
Desert islands are also visited to discover and enjoy a bit more of the country and if the weather allows to do so we will even BBQ on a desert beach.
During this week, we will be able to discover and test the new semi-closed rebreather HORIZON SCR from MARES.
Although if you are longing to relax, you can enjoy the solarium and 2 jacuzzies on board, kayak, Paddle SUP…
All this will make this cruise an excellent and unforgettable Great Dive Travel.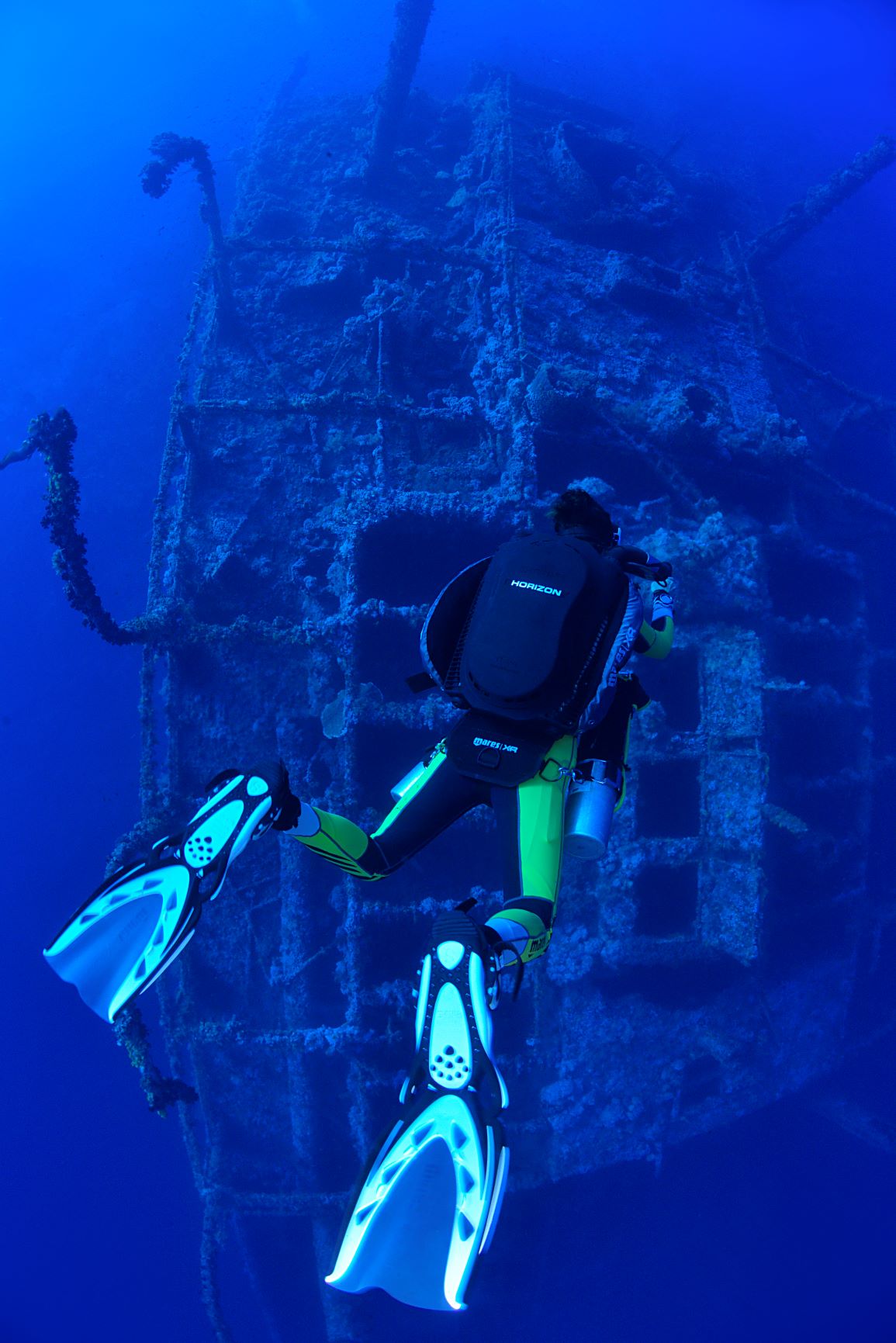 MALDIVES // Central Atolls route // "HORIZON TEST WEEK"
CRUISE PROGRAM: May 22 to 29, 2021
Saturday May 22: MALE
One of our staff members will be waiting for you at Male Airport. You will then get onto our auxiliary boat Dhoni for the transfer to MALDIVES BLUE FORCE ONE for check in, briefing of the liveaboard, diving and plan itinerary. Dinner on board.
Sunday 23 to Friday 28: DIVING SAFARI CENTRAL ATOLLS ROUTE
The route will go through North Male, South Male, Vaavu & Ari atolls.
Dive program: 3 dives per day with 2-night dives a week. Total: 18 dives.
If time, weather and cruise logistics allow it, we will visit desert islands and even, if possible, we will have a BBQ lunch or dinner on a desert island.
During the cruise we will have the opportunity to discover and test the new MARES HORIZON SCR semi-enclosed rebreather (if you wish to do it, let us know when you book your cruise).
Saturday May 29: MALE
Breakfast and disembark at the airport early in the morning.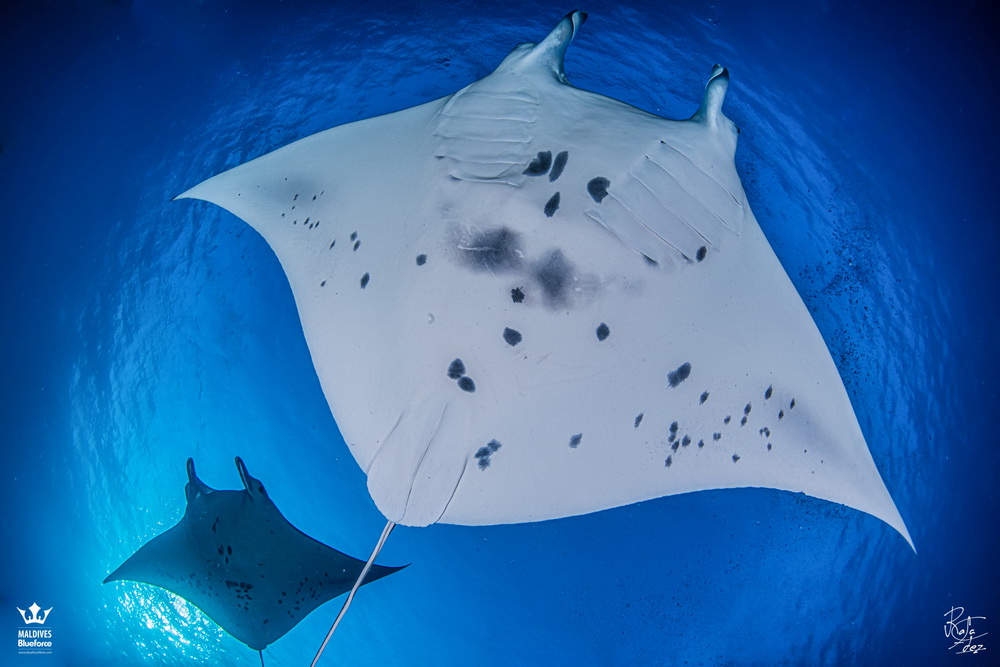 RATES PER PERSON INCLUDE
Airport – boat – airport transfers
Diving cruise on board MALDIVES BLUE FORCE ONE in selected cabin in full board.
18 dives including tanks, weights, guides and diving boat (Dhoni)
Water, coffee and tea.
Travel Insurance, diving and cancellation. Check insurance coverage on blueforcefleet.com
RATES PER PERSON DO NOT INCLUDE
Flights to Male
Maldives taxes: $155 per week (payment on board).
Green tax: $42 per week (payment on board).
Service fee: $130 per week (payment on board)
OPTIONAL:
NITROX: $50 per week (payment on board)
Alcohol & Soft drinks
Diving equipment, S100 tank, Softnoline.
Optional "Day Hotel" in Hulhumale (Direct payment)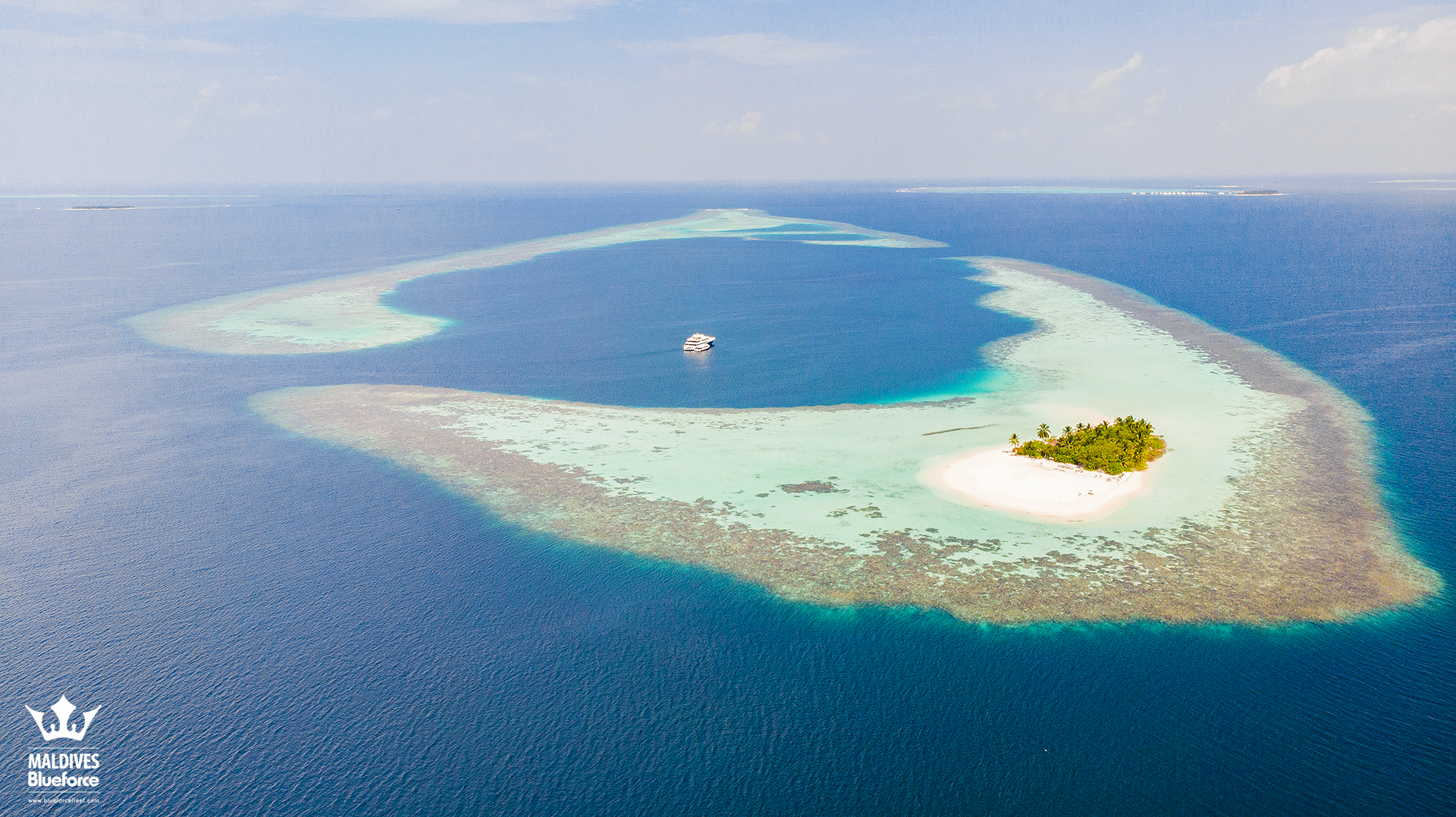 Deck
Lower deck
Lower deck
Main deck
Upper deck
Upper deck
Type of cabin

Number

Deluxe Cabin

102 to 107

Master Cabin

101

Master Suite

108 & 109

Deluxe cabin

111

Junior Suite

110

$ Price per person
$1690
$1790
$1990
$1690
$1890
LEVEL OF DIVING
All divers must hold a diving certification internationally recognized. For safety matters and higher pleasure in the dives, we recommend that you hold Advanced Open Water or similar & 50 certified dives.
We recommend diving with NITROX for which certification for its use is required.
It is mandatory to dive with a dive computer, a marker buoy, a current hook and a torch for night dives.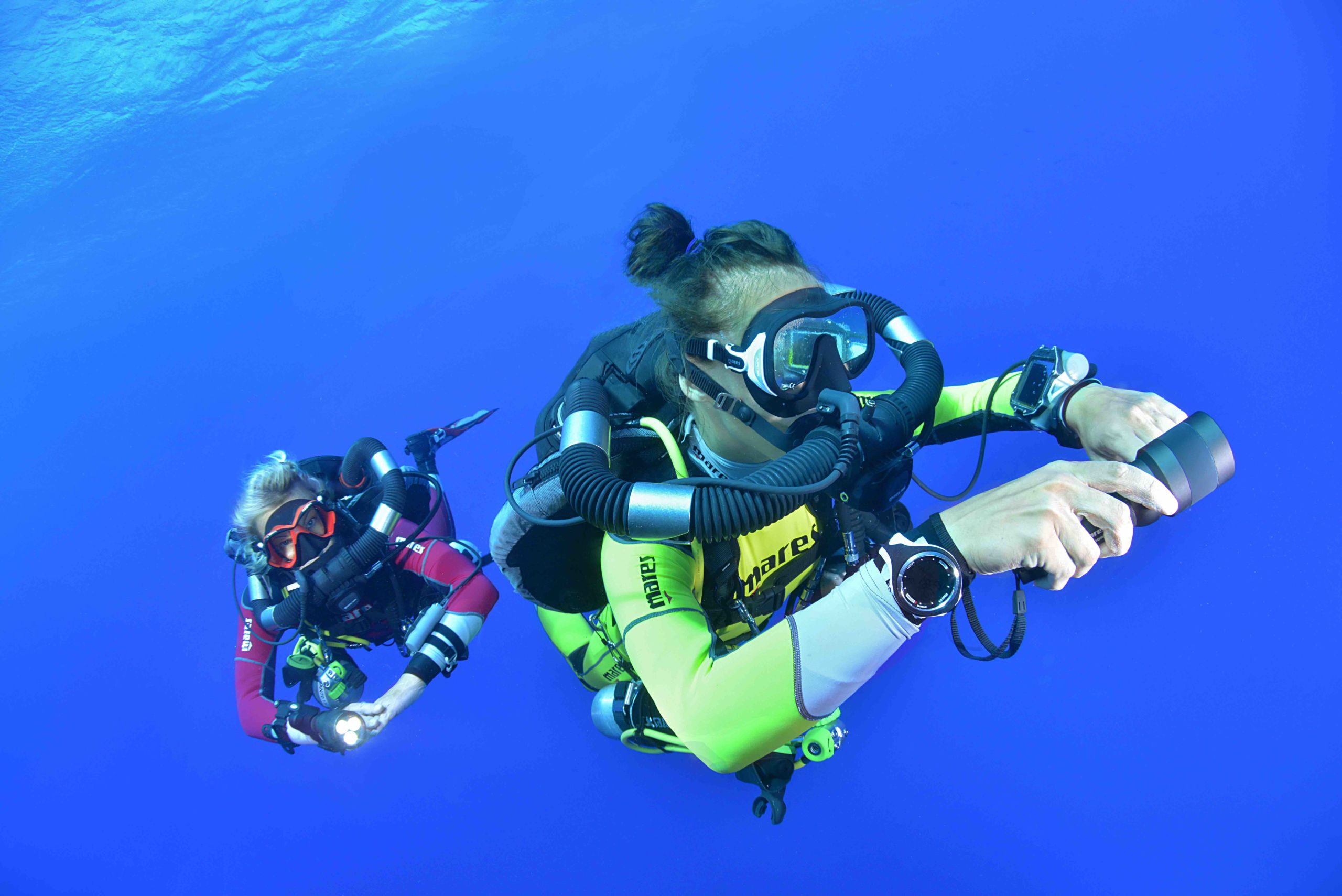 INFORMATION & BOOKING
Tf: (+34) 944249466
Photos by MARES, Rafa Fernandez y Carlos Martinez ©
Click here for Scuba Diver ANZ issue 32