Magic Oceans Dive Resort in Anda, Bohol, Philippines has proudly celebrated the opening of a brand-new spa, the Mahika Spa. With the opening of the spa, this four-star boutique dive resort offers the possibility for some relaxation and/or pampering between diving, or for non-diving partners to enjoy themselves during the day.
The spa offers different kinds of treatments. Guests can now enjoy a variety of massages, from the traditional Hilot massage to a relaxing Swedish massage with exquisite aromas, either as an individual or as a couple.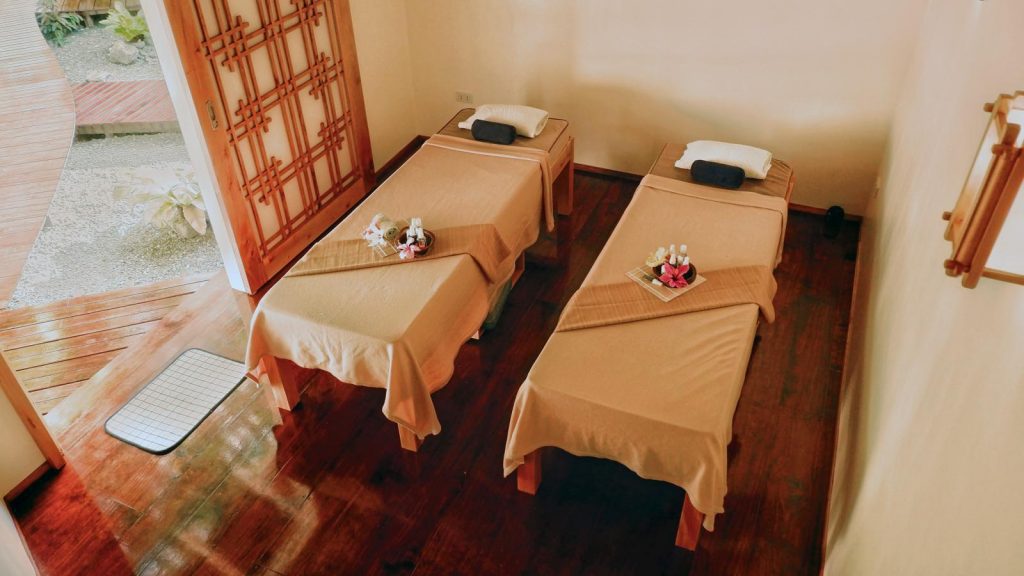 Hands and feet are also taken into consideration – a foot spa, hand spa, reflexology or a basic manicure or pedicure can be arranged.
On top of that, Magic Oceans Dive Resort offers yoga for those who'd like to find their balance and connect their minds and body. The Mahika Spa has a yoga terrace, overlooking the Japanese-style garden for individual practice. Additionally, a private session with a professional yoga instructor can be arranged, or guests can sign up for the sunset yoga session every Saturday.
Book individual treatments, or book a spa package and get additional discounts!
For more information about the Magic Oceans Mahika Spa, visit the website: www.magicoceans.online/mahika-spa
The team from Magic Oceans will be at the GO Diving Show at the Ricoh Arena from 21-23 February – book your tickets now! www.godivingshow.com/dive-show-tickets/