Team Scuba Diver heads to the Med to dive the clear, warm waters off Magical Malta and Gozo, showcasing how this archipelago is the ideal short-haul family holiday location
Divers love diving. It's what we do. But increasingly, you have mixed groups of divers and non-divers going on trips together, and the latter do not look kindly on the bubble-blowers heading off into the deep blue for hours on end every day when they are ashore with nothing to do. So you need to find a destination that has plenty of topside attractions as well as great diving to tick the box for everyone – and if the diving doesn't require an entire day away from the family/friends, then that is an added bonus. Step to the fore, Malta and Gozo.
The Maltese archipelago has a lot going for it for Brits. It is only a two-and-a-half to three-hour flight away from various regional airports, flights and accommodation are very cost-effective, and they drive on the left (although a comment you will often hear is that they 'drive in the shade'). The diving is also right up there with the best in the Med, with a plethora of shipwrecks, airplane remnants, swim-throughs, caverns, caves, and a decent amount of marine life, from tiny nudibranchs to shoals of barracuda.
Team Scuba Diver ventured out enmasse to Malta at the beginning of the summer holidays to showcase its diversity as a holiday destination. Editor-in-Chief Mark Evans was accompanied by his wife Penney, and their son Luke – this was the first trip for the diving trio to just be going diving together, with no courses being conducted, and young Luke (freshly minted as a PADI Junior Advanced Open Water Diver in Egypt a couple of months ago) was raring to explore his first shipwrecks, and there were plenty in Malta that fell within his 21m depth limit.
Publishing director Ross Arnold came with his wife Gemma, and their two sons, 13-year-old Ryan and five-year-old Ethan. Ross and Gemma would be taking it in turns to dive, with the one left on land looking after Ethan, while Ryan was completing his RAID Open Water 20 entry-level dive course (this story will appear in a future issue of The Next Generation).
We were going to be diving with Divewise (www.divewise.com.mt), one of the most-established dive centres on the islands. Being located in St Julians, it is perfectly situated for trips out to dive sites all over Malta, with most being within 30-35 minutes drive in one of their fleet of pick-ups and vans. Long-time Divewise instructor Sarah Shaw was our guide and driver for the week, ably assisted on occasion by DMTs Jake and Jack.
Dive one was conducted on the Divewise house reef, which consists of rocky boulders, gullies, sandy patches and areas of seagrass. It was great to be able to sort out weighting – several team members were in brand-new 5mm or 6.5mm wetsuits, and other unfamiliar kit – and it was a good introduction to Maltese waters for Luke, who had previously only dived in Egypt and the Florida Keys. Sarah pointed out some juvenile barracuda hovering in the grass, and found a couple of cute little octopus.
In the afternoon we followed this up with a trip by RIB to Tug 2, a 30-metre-long shipwreck lying a short distance away from the dive centre. Sitting upright in 22m on a sandy seabed, this former tug from the Grand Harbour of Valletta was scuttled in June 2013 to form an artificial reef. Originally it was some 20 metres or so from the nearest reef, but storms in October 2016 ended up shifting her east, so her bow has now impacted into the reef.
This was Luke's first 'wreck' dive and he was spellbound to see the vessel appear beneath us as we dropped down from the surface. He handled the descent with aplomb, and enjoyed exploring areas of the reef, as well as making ever-shallower circuits of the tug itself before returning to the Divewise RIB. There is plenty of marine life on the wreck itself and the neighbouring reef, and its close location to the dive centre makes it a handy second dive.
Day two we boarded a colourful traditional Luzzu boat – though this one had been 'pimped' with a neat diver lift – to head to the island of Comino, which lies between Malta and Gozo. Our target dives were the P31 patrol boat, and the Santa Maria Caves, and it was the former that had Luke positively bouncing with excitement. He has seen above-water shots of this 52-metre-long former East German Kondor I-class patrol boat, which was initially a mine-sweeper in Germany but was used by the Armed Forces Malta from 1992 until it was decommissioned in 2004 and subsequently sunk by the Malta Tourism Authority in 2009, and was awestruck by its size.
The water was exceptionally clear as we giant-strided off the side of the Luzzu, and we could see half of the P31 immediately – I thought Luke's eyes were going to pop out of his mask. He kept his cool, though, and remembered what I had said, which was to start out dive by checking out the deeper portions of the hull in 18m-19m, and then work our way up and around the superstructure.
He found a large moray eel on the bow, and was intrigued by switch gear and other sections of machinery still left in-situ. We did not penetrate into the wreck fully, even though it is wide open for those suitably trained, but he did explore a couple of wide-open swim-throughs. He had his macro-eyes on, and found several nudibranchs perched on fine coral growth on the railings, and a lizardfish lounging on the deck. He also had a close encounter with a jellyfish during our safety stop!
The famous Santa Maria Caves were our next dive, and after a relaxed surface interval, our group descended and followed Sarah into the caves. This system of large cathedral-like caves and interconnecting caverns is well lit by natural light, with only a couple of places where it momentarily is a bit dark, but it is well worth bringing a small torch with you to peer into nooks and crannies where you will find cleaner shrimp and crabs. Most of the bigger caves are only semi-submerged, and boats often cruise in, so make sure you stay close to the bottom and aware of surface traffic during the dive.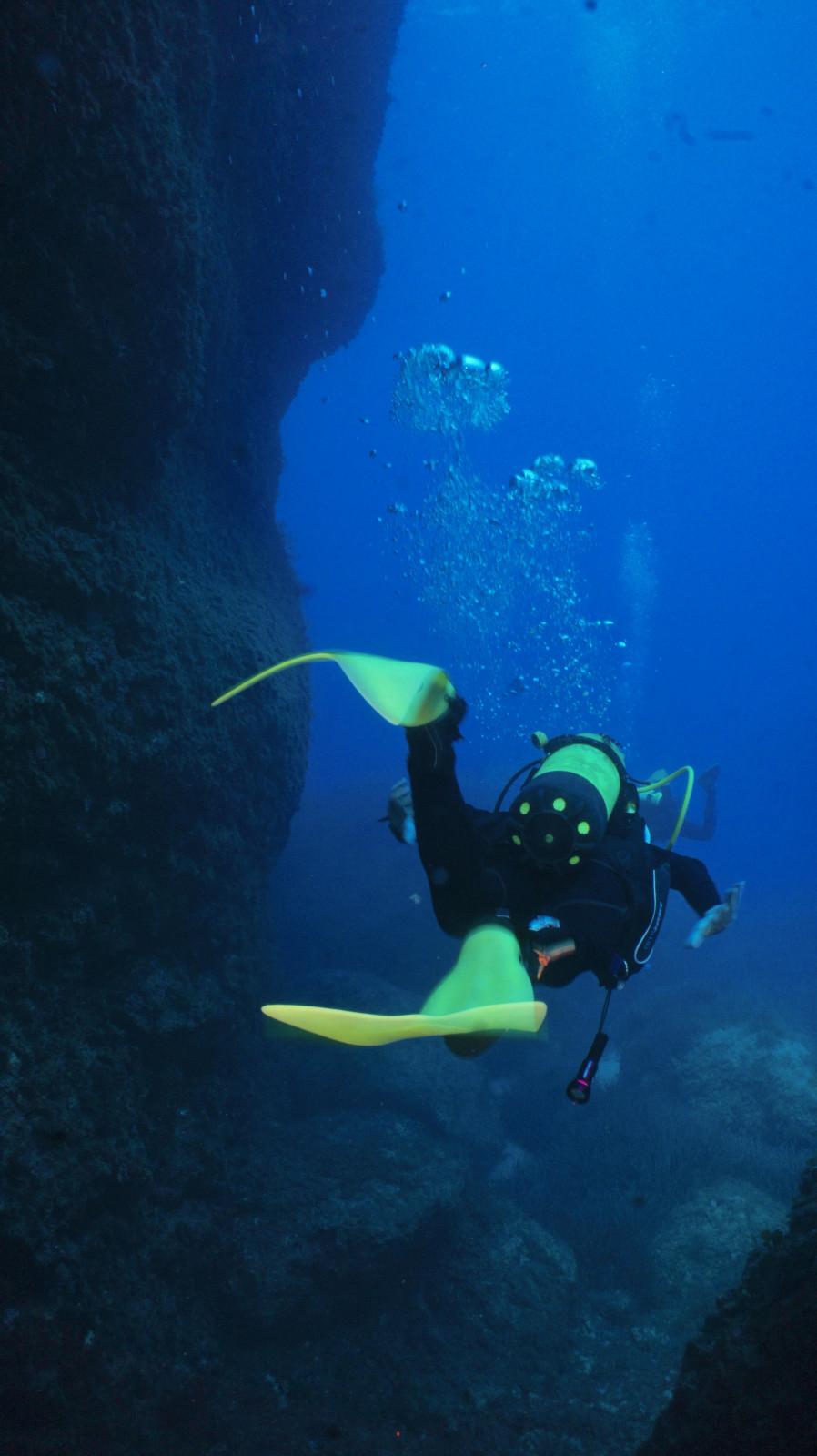 You are enveloped by shoals of sea bream when you first enter the water and during your safety stop, but throughout the dive you can find grouper, lizardfish, octopus and seastars. However, it is the topography of the site that really holds your attention, and it is a safe and shallow introduction to this type of diving.
Day three we headed to Cirkewwa, home to the Rozi and the P29 (sister ship of the P31), but these dive sites were too deep for Luke, so instead we first explored to the south of our entry point, and then for dive two we ventured to the north and the impressive arch. Again, Sarah found moray eels, octopus, various nudibranchs, scorpionfish, crabs and so on, and the topography ranged from sand patches and seagrass to huge boulders forming swim-throughs.
Fake Roman amphora lying on the bottom intrigued Luke, and he was happy to rummage about in cracks and crevices looking for crabs, but when we surfaced from the second dive, I could tell he was hankering for more rusty metal – definitely going to be a wreck fanatic like his Dad! First we were having a day off, but there were plenty more sunken ships to come.
Topside attractions
Where Malta and Gozo come into their own is the vast array of activities and places to visit available above water. There are all the usual sandy beaches, rocky coves and such like, but Malta and Gozo have a rich and diverse history stretching back thousands of years. Excavations have shown that the islands' first inhabitants showed up in 5900 BC, but it was then left uninhabited until 3850 BC, when the civilisation that made the archipelago its home created the impressive megalithic temples, which register as some of the oldest buildings in the world. These UNESCO World Heritage Sites include the Ggantija temples, Hagar Qim, Mnajdra, Ta Hagrat Temples, Skorba Temples and the Tarxien Temples.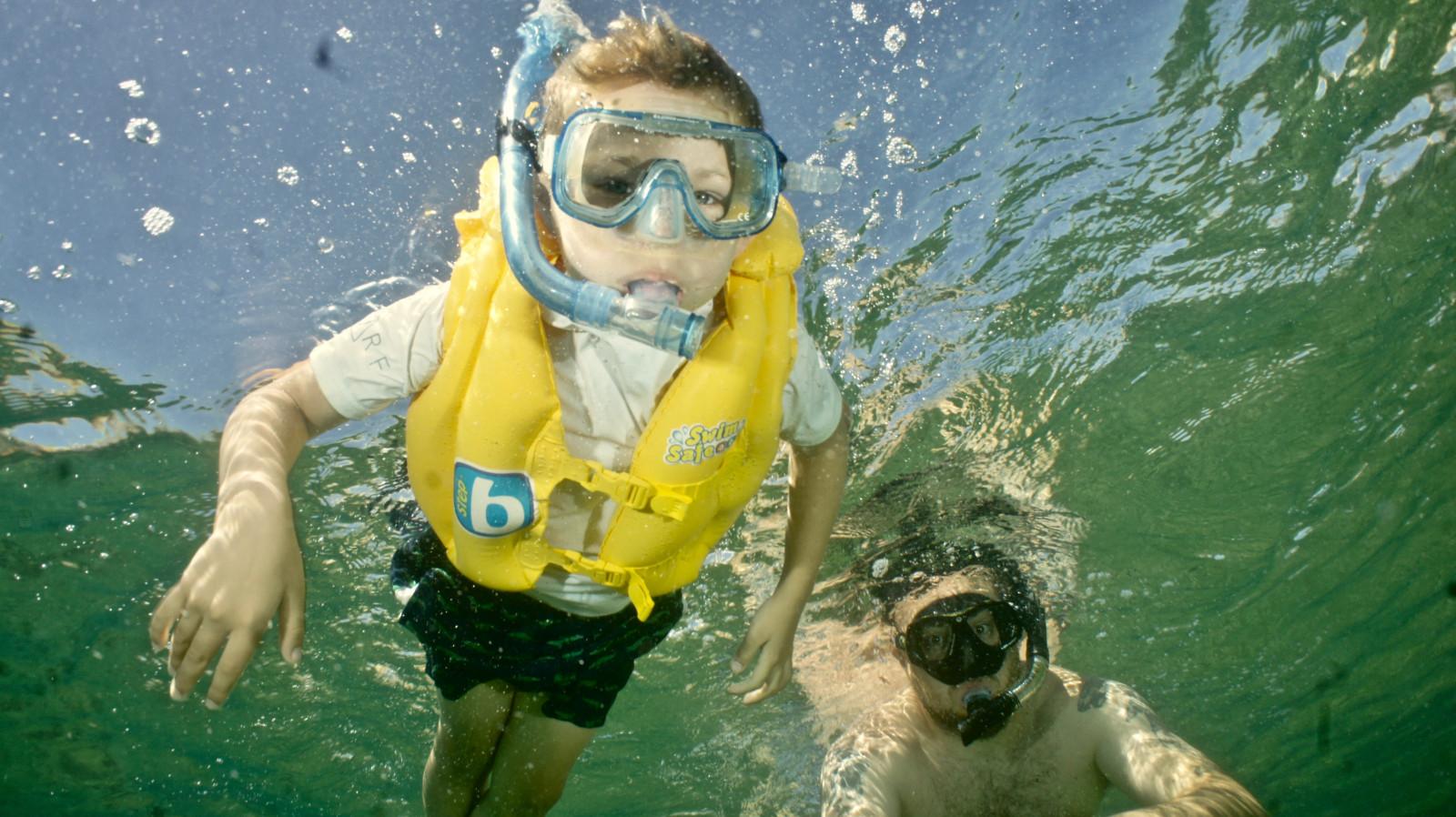 You then had periods where the islands were colonised by the Phoenicians, then the immense Roman Empire moved in, followed by the Byzantines, then the Arabs, before falling under Norman control. Around 1530 the islands were given over to the Order of St John, and it was during this time that the Ottoman Empire attempted to take the archipelago, and despite a great siege they were eventually repelled. The Order ruled the islands for more than two centuries, and there is much to see now that is directly linked to this period.
After the Order it was the French who took over Malta, before it became a British protectorate. It was a vastly important military base during World War Two, and was remorselessly bombed by the Axis powers, so much so that in 1942, the entire island was awarded the George Cross, which today appears on Malta's flag and coat of arms.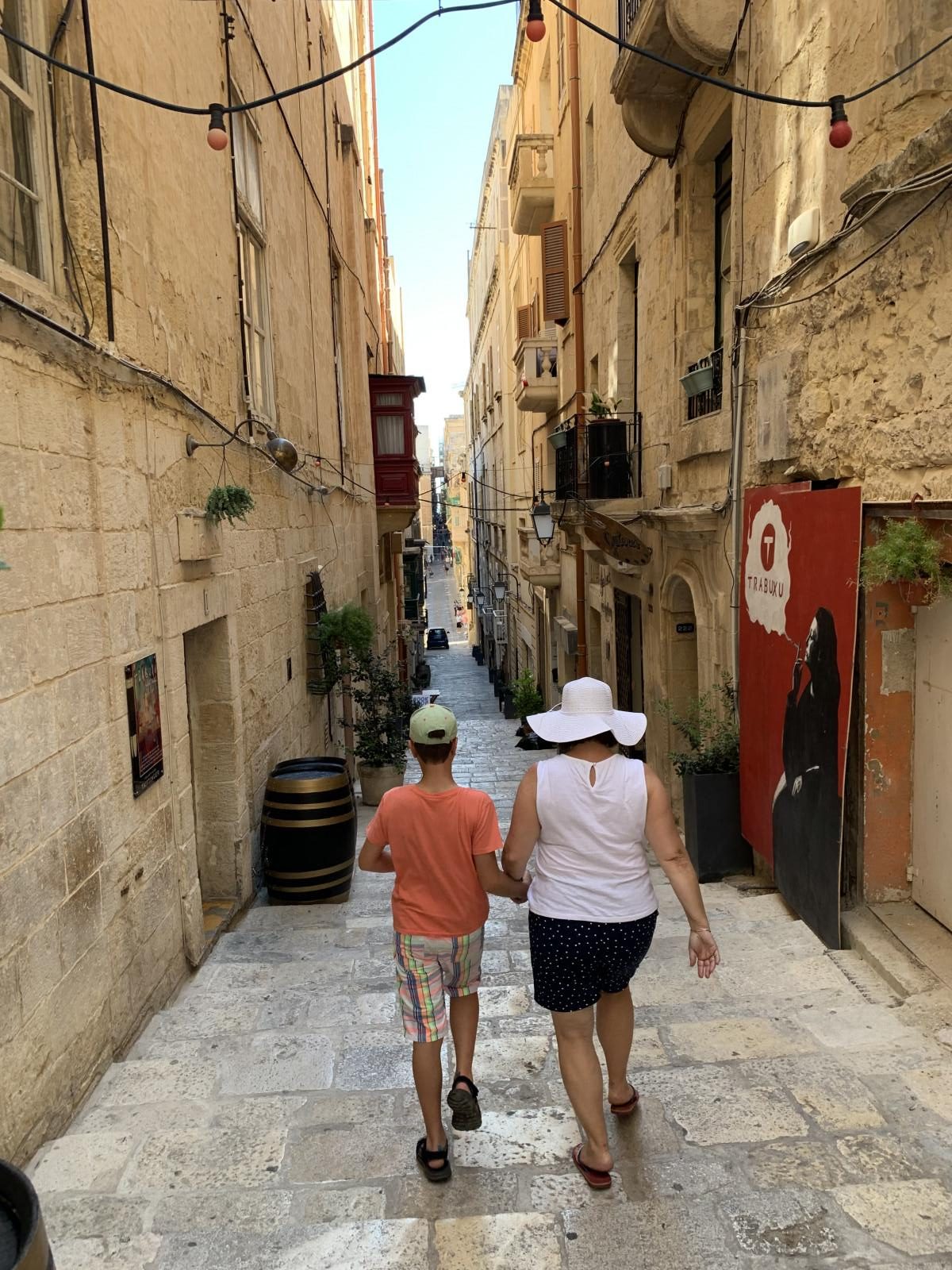 We opted to dive for a few days, have a day out of the water, and then get back into the diving, before ending the trip with two 'dry days' prior to the flight home. For our first non-diving day, the Evans clan jumped on the bus from our apartment in St Julians to Valetta. In the old days, I remember Maltese buses being an experience in themselves, colourful but ancient vehicles spluttering and coughing their way around the roads, but now there is a fleet of modern, comfortable, air-conditioned buses continually threading their way around the island, and it is a cheap and efficient way to navigate around between the main conurbations without needing to hire a car.
Valetta is the capital of Malta, and the walled citadel is certainly impressive, its sheer scale hitting you as soon as you begin walking towards the main entrance. It is now home to a wide collection of shops, restaurants, cafes and bars, as well as various museums and exhibitions. We checked out the Malta 5D Experience, which presented a potted history of the islands with the added fun-factor of moving seats, blasts of water and air, and even smells.
We also watched The Malta Experience, a more-traditional, but still well shot, film about the history of Malta, which you can get a combined ticket for along with the National War Museum in Fort St Elmo, which is right next door. This museum is well worth checking out, and it covers the history, and conflicts, affecting Malta and Gozo through the years, all presented in an interesting fashion, with some great exhibits and displays.
The Arnold family had a more-relaxed day, with some five-year-old-friendly fun on the beach close to the apartments, then hired a car and drove to Gozo, where they visited the Blue Hole and the Inland Sea, two signature dive sites in their own right, but also hugely popular tourist hotspots.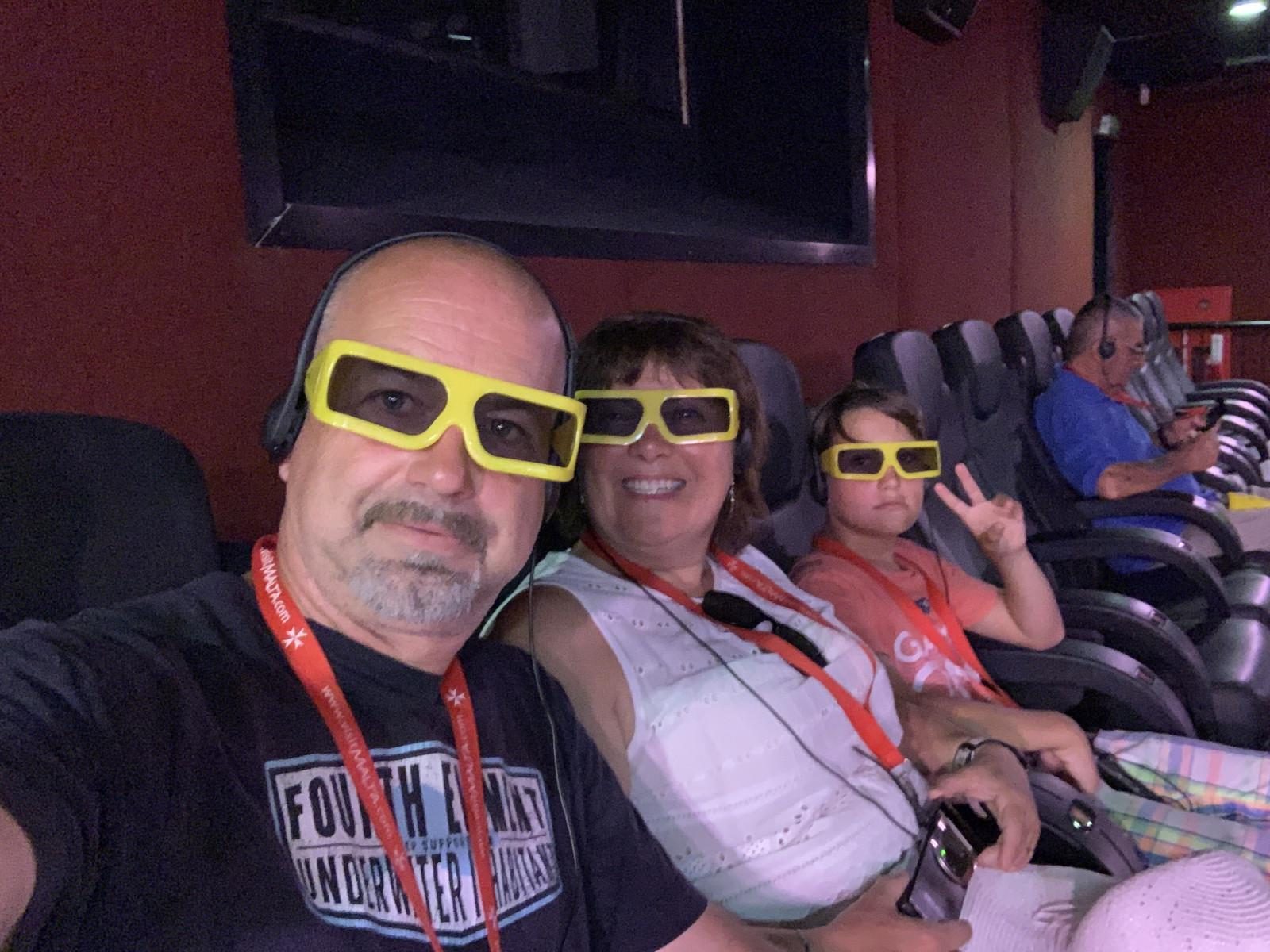 Next month
We pay a second visit to the P31 on Comino, and explore the remains of the HMS Maori in Valletta Harbour, as well as consuming enormous slices of chocolate cake in Mdina and racing around the historic Three Cities in a talking electric car.
Photographs by Mark Evans