A family of 12 macaroni penguins which found themselves homeless after the COVID-19 pandemic caused the closure of Torquay's Living Coasts have relocated to Pembrokeshire.
As reported by Scuba Diver, Living Coasts was forced to close down due to the pandemic, and its residents faced being scattered to European zoos before Folly Farm stepped in.
The six male and six female macaroni penguins – which included Solly, a very-friendly hand-reared male who got very up close and personal with editor-in-chief Mark Evans when he went diving with the penguins at Living Coasts – were moved as part of a co-ordinated breeding programme enabling them to remain in the UK. Folly Farm's Penguin Coast is now the only place in the UK where visitors can see macaroni penguins.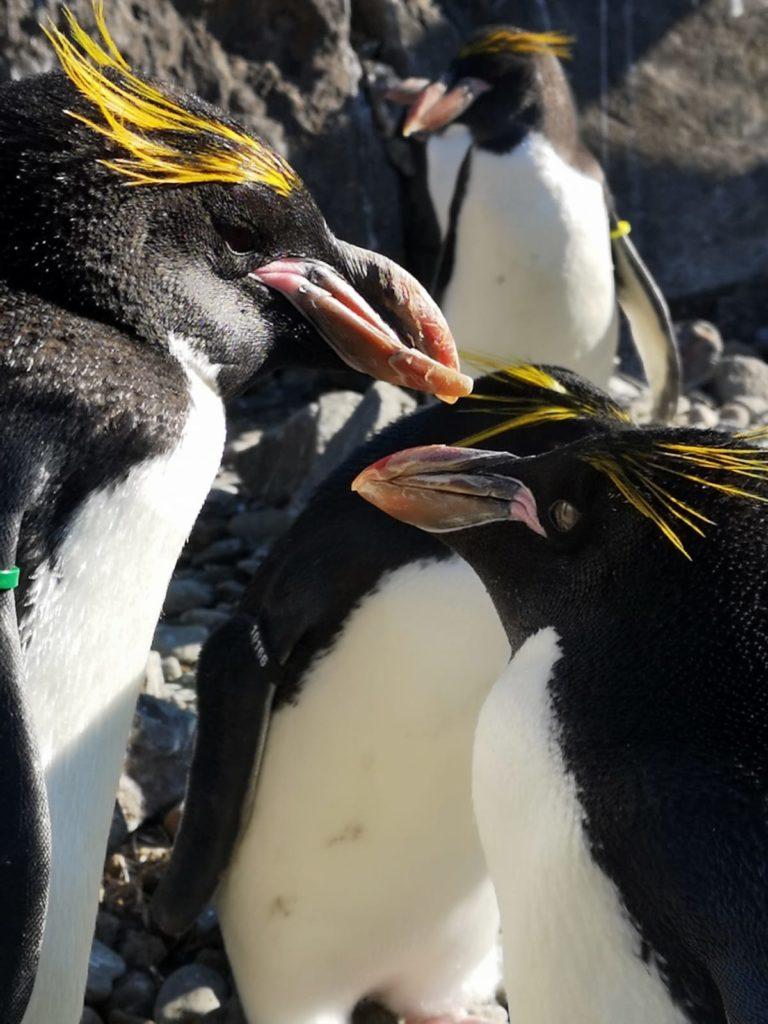 The new arrivals have joined Folly Farm's four male macaroni penguins – Tony the Don, Frankie the Fish, Vinnie the Voice and Little Nico – who are affectionately known as the 'Macaroni Mafia'.
Classed as a vulnerable species, Folly Farm hopes to breed these penguins in the near future to help increase numbers in European zoos and, ultimately, in the wild.
Tim Morphew, Folly Farm's curator, said: "In an ideal world, we would be welcoming these new penguins to the Folly Farm family under happier circumstances. Zoos across the UK and Europe have had a very difficult year. We're sad to see Living Coasts close, but a small positive for us is that we've been able to lend a hand by giving these amazing birds a new home in the UK.
"We've learned from previous experience that macaroni penguins are very laid-back, they aren't fazed by much. They've settled in beautifully and we're starting to see their characters and their personalities coming out."
The Folly Farm penguin keepers are hoping the macaroni penguin breeding programme will follow the success of the Humboldt penguin breeding programme, which has seen 34 chicks born in the past six years.