Local community kids learn to dive with Volivoli Beach Resort and Ra Divers Fiji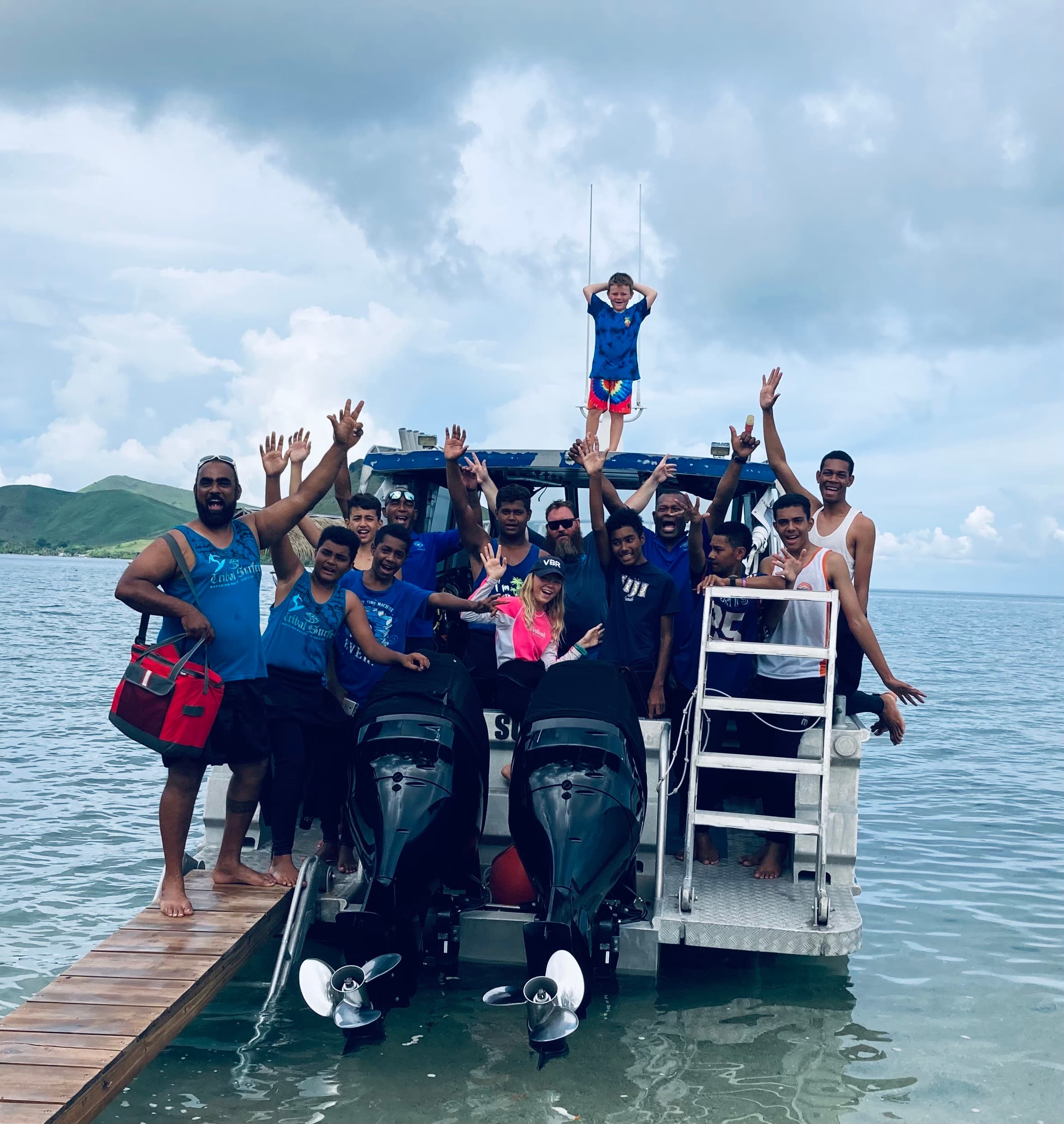 What a great way to start a brand new year as Volivoli Beach Resort and Ra Divers Fiji, along with the generous support of our good friends at SSI fully sponsor a group of eight lovely young local boys from the community aged between 12 and 19 for their Open Water Diver course and unlock a whole new aquatic wonderland for them before school starts back for another year. There are classrooms and there are classrooms, we are sure ours is better than most!
2020 was certainly a tough year and whilst almost everyone on the planet was in some way or another effected by circumstances around COVID-19 our entire Fijian life and livelihood relies either directly or indirectly on tourism. It felt so great to help share a little fun and education with the youth of today, who in turn will become our leaders of tomorrow, to provide the opportunity to see first-hand why divers from around the globe flock to the famous Bligh Waters to experience 'Fiji's Finest Diving' and the 'Soft Coral Capital of the World'.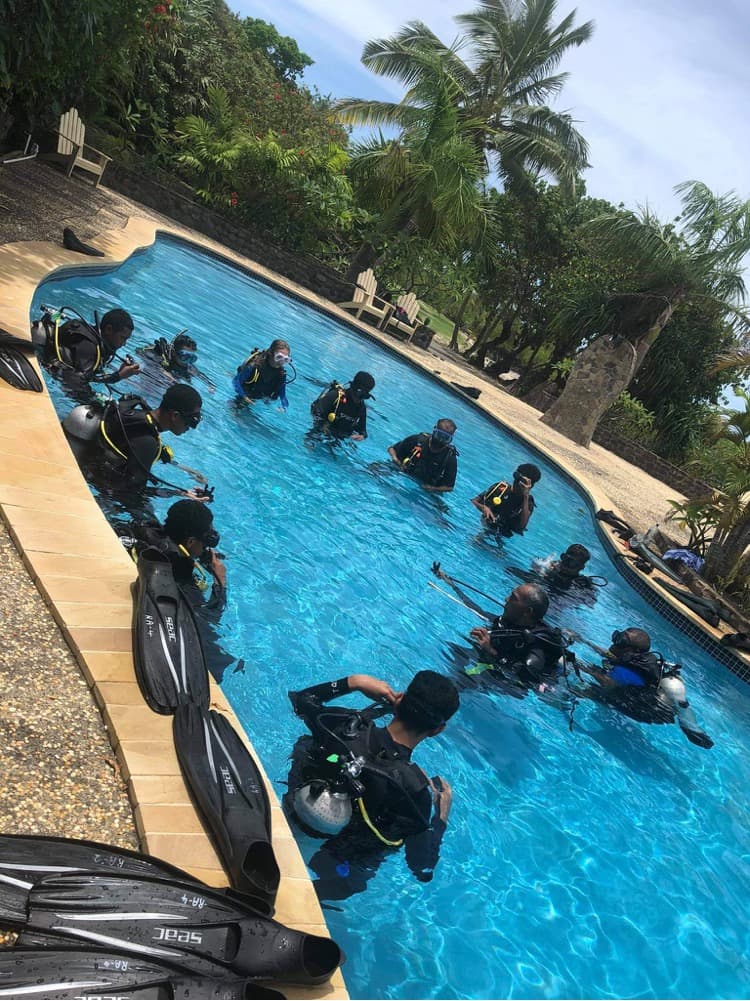 Congratulations to Pagalu, Papu, Etika, Kobe, Paris, Troyden, Maikeli and Ricardo on successfully completing their Junior Open Water and Open Water Diver courses with Fiji's Premier Dive Resort and of course a big heartfelt pat on the back to Pola and Seci for their amazing work and guidance with helping these young men navigate the path to become safe, comfortable and confident internationally certified divers in their own right. Each participant stood tall as they learnt about a whole new industry, took on new skills, overcame fears and did themselves, their families and our community proud.
One day in years to come some of these boys may well be future Ra Divers Fiji crew diligently leading divers from around the world throughout Fiji's #1 Dive Region and exploring our amazing, healthy and diverse aquatic backyard.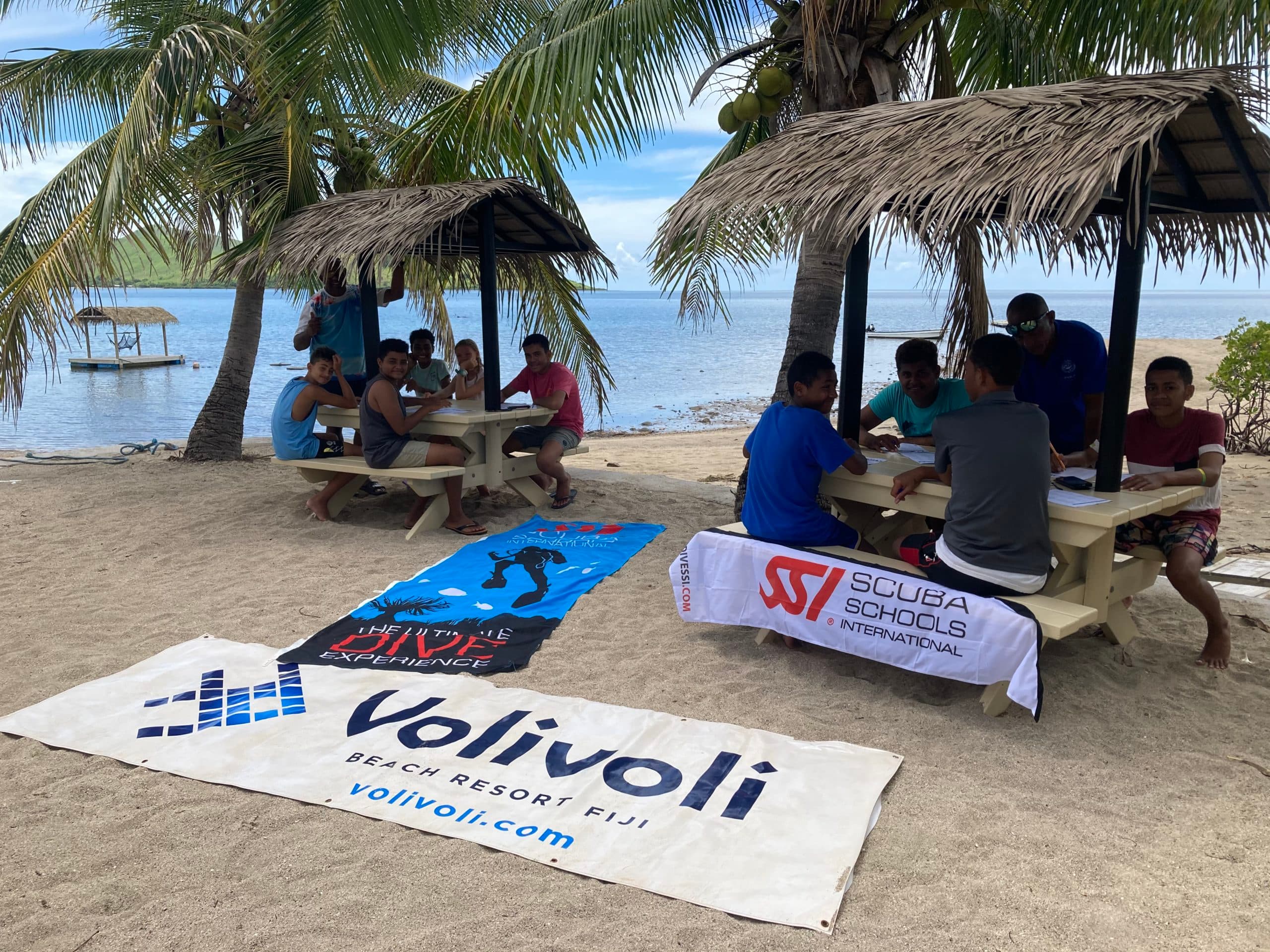 Next time you're enjoying your diving vacation at Fiji's Premier Dive Resort check in on these amazing young men who have an open invitation to come dive with us at every opportunity. They are our future and we at Volivoli Beach Resort and Ra Divers Fiji are committed to helping with their development and are sure there are more courses ahead in their future growth. Keep up to date with what is happening either on our website VOLIVOLI or our Volivoli Beach Facebook page.
Sota tale and stay safe.
For more articles about Volivoli Beach Resort try:
Fiji's ONLY Blue Oceans Dive Centre, Amazing Achievement for Volivoli Beach Resort