The Lembeh Strait is one of the world's most popular destinations for underwater photography, and there are a multitude of reasons for this.
The Lembeh Strait is well documented as being the 'Critter Capital of the World'. Its extraordinary abundance and array of some of the world's most-unique and unusual marine life is unparalleled, and as a mecca for underwater photographers, its reputation is unrivalled.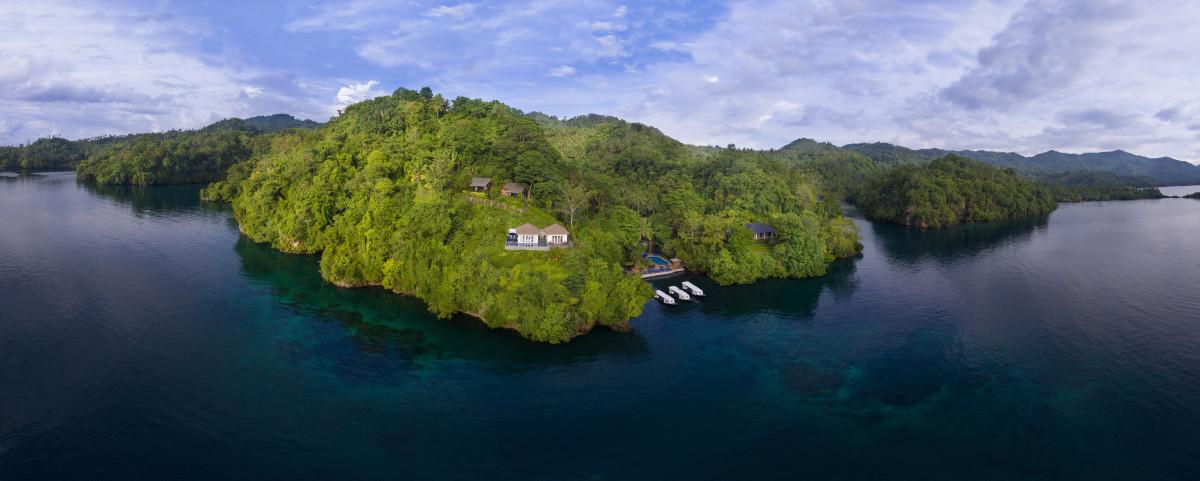 Lembeh's predominantly volcanic, black-sand dive sites are home to mimic, blue ring, coconut and wunderpus octopus; eight frogfish species including the hairy; flamboyant cuttlefish; harlequin and mantis shrimps; three species of pygmy seahorse; rhinopias; scorpionfish; stargazers; the infamous bobbit worm – to name but a few. It's no wonder that the Lembeh Strait has become a hotspot for some of the world's most-accomplished underwater photographers, videographers and marine biologists. Diving Lembeh's famous muck is an experience not to be missed.
If you have not tried muck diving before, you would be easily forgiven for wondering what all of the hype is about – after all, these black sand, barren-looking sites cannot possibly compete with the phenomenal coral reefs of other areas in Indonesia, such as Bunaken, Raja Ampat or Komodo.
Unlike when reef diving, however, muck diving is not about the big picture, it's about taking a more-focused view and hunting for the critters, which in Lembeh are quite often hidden in plain sight. After just one dive in Lembeh you'll see how deceiving these black sand sites really are and that where initially appeared devoid of life is actually a treasure trove of critters – and the hunting is highly addictive!
The lack of corals at Lembeh's most-iconic black sand sites, such as Air Bajo, Jahir, Air Prang and TK means that Lembeh's critters are often extremely exposed. Any small coral growth, anemone, piece of driftwood or even man-made debris becomes a hotspot for critters looking for shelter. The number of species in Lembeh that can be found living on, under or in even the smallest piece of marine debris is quite remarkable.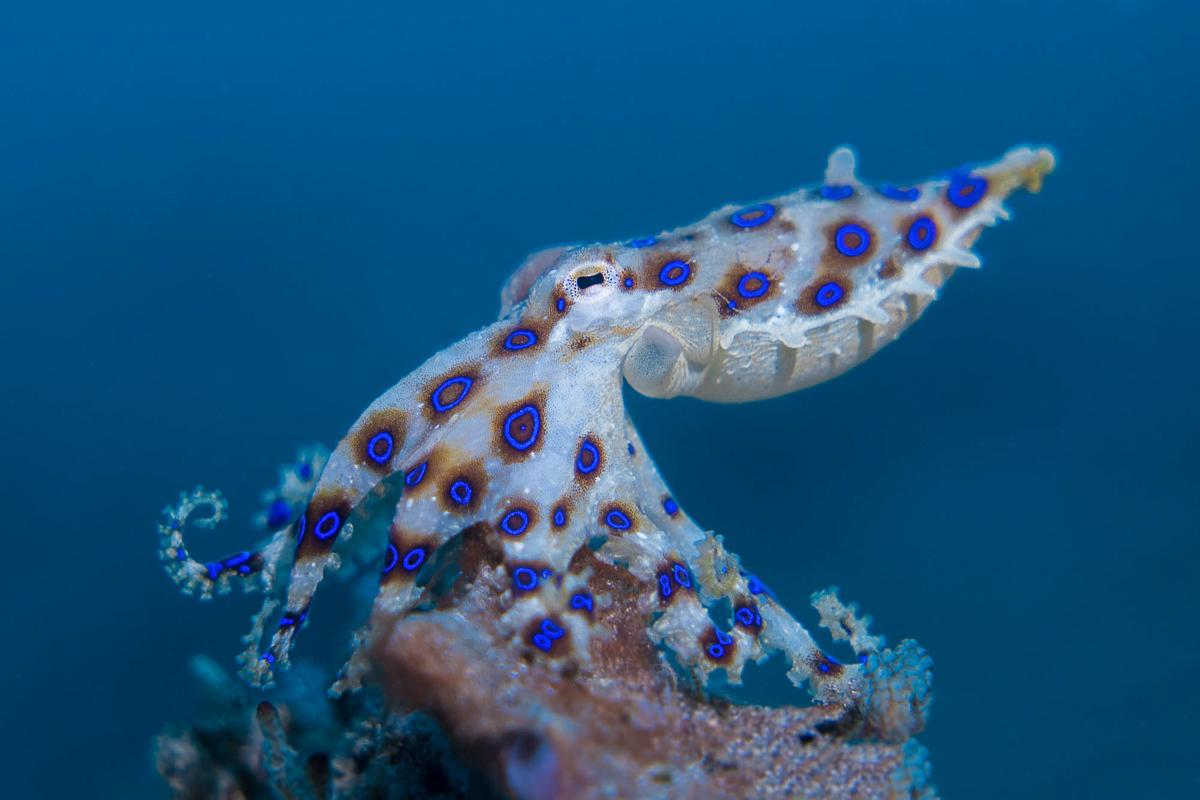 When approached by divers and underwater photographers, the critters in Lembeh seem to be aware that any movement could give their presence away, their best hope to stay undiscovered is to remain perfectly still and to rely entirely on their camouflage. This is a tactic which makes them incredible underwater photography subjects.
Many of the critters are bottom dwellers and while they can make a swift exit when needed, they are confident in their abilities to remain undetected through camouflage alone, which means getting close up shots, repeat shots and different angles are all possible. Not only that but the sheer abundance of critters means that if you don't come away with your best shots on one day, you can rest assured that you will be presented with another array of opportunities the next.
Some of the most-stunning, and often award-winning, shots taken in the Lembeh Strait not only feature rare and unusual subjects, but they also capture incredible critter behaviour. This is what really sets Lembeh aside from other muck-diving destinations. Not only will you see a coconut octopus, you'll see it carrying shells and trapping itself inside; you'll have front row seats as cuttlefish eggs hatch; you'll watch mandarinfish mating; frogfish hunting; Rhinopias yawning and then after the sun has set you'll see a whole new range of critters and behavioural displays – the Lembeh Strait truly never sleeps.
Lembeh Resort (www.LembehResort.com) are at the forefront of discovering new ways to observe the action at night. Blackwater and bonfire night dives are a highlight around new moon, and fluoro diving is capturing the attention of many visiting underwater photographers.
Underwater photography is a key aspect for many divers visiting the Lembeh Strait and at Lembeh Resort, underwater photography is in their DNA. Not only do Lembeh Resort boast the first-ever Backscatter Authorised Photo Centre, they also have a full-time on-site Photo Pro (UK-born James Emery), photography and marine biology trained dive guides and their photo centre is now home to even more underwater photography tools and toys than ever before.
Lembeh Resort's main aim is to ensure that every underwater photographer's camera equipment is kept up and running so that they are able to shoot every day. The Lembeh Resort Photo Centre Team are Backscatter-trained and are on hand to assist not only with advice and guidance, but also with rentals, repairs and replacements.
There have been many underwater photographers walk into Lembeh Resort's Photo Centre with heads hanging as they hand over their flooded strobe, only to find that the next day it has been cleaned up, got back on track and they are shooting with it again. When you're in a remote area of Indonesia, that's quite a feat!
Jim Decker, CEO of Backscatter Underwater Photography and Videography, recently visited Lembeh Resort for the official opening of the new Photo Centre building and commented: "The photographic opportunities in the Lembeh Strait are amazing, the abundance and diversity of photographic subjects is unparalleled.
If you want to take a picture of a hairy frogfish there are multiple opportunities – you will get the shot. It's always possible to go back for additional shots, retakes and to try different techniques. It's a truly unique destination and Lembeh Resort is the perfect location for Backscatter to have an authorised Photo Centre".
In addition to repairs and rentals, Lembeh's Photo Centre has a wide range of accessories, lenses and lights for sale – some of which are also included in their rental stock so finally, you can try before you buy!
For anyone arriving at Lembeh Resort with a new camera rig or new accessories, a trip to the Photo Centre could be what ensures you have a successful week of shooting from the get-go. James Emery, who has years behind him in the underwater videography industry and as a resort Photo Pro, does not only shoot incredible imagery himself. James is a passionate educator who loves to share his wealth of knowledge with guests through tailor-made one-on-one courses.
While James is Lembeh's full-time pro, Lembeh Resort also host a number of underwater imaging workshops throughout the year, their most famous of which is the Capturing Critters in Lembeh annual workshop, which features three world-class visiting pros. The January 2020 workshop, which will be hosted by Todd Winner, Joseph Tepper and Saeed Rashid, is set to be one of the most-exciting yet with daily workshops, underwater practical shooting sessions plus one-on-one feedback and critique sessions. Capturing Critters has proved to be such a success over the years that Lembeh Resort are now taking reservations for their 2021 event, which will mark the event's ninth consecutive year.
Aside from their extensive underwater imaging facilities, Lembeh Resort is certainly not a resort that requires you to sacrifice the comforts of home either. The resort proves that it's entirely possible to enjoy the wonders of Lembeh's world-famous muck diving in high-end accommodation, with exclusive service and fine dining. A stay at Lembeh Resort will leave you questioning just how remote you really are with à la carte evening dining and Lembeh Resort signature desserts – a welcome treat after a day underwater. If sweet delights are not to your liking, you can always kick back and relax in the spa and choose from a range of treatments.
If you prefer a more-exclusive stay, a private villa with personal butler service, stunning 180 degree views of the Lembeh Strait and your own private infinity pool is also possible. When Lembeh Resort say they aim to exceed expectations, it's not a promise they take lightly.
On the diving side, the team of dedicated dive guides have over 70,000 combined dives in the Lembeh Strait alone. Their marine biology training means that their success at finding the Strait's most-iconic critters is not down to having good eyes alone. They know what each species feeds on and its preferred habitat, which makes their spotting more of a scientific art than a case of being in the right spot at the right time.
Lembeh Resort also recognises that different divers and photographers have different needs and expectations. Their private guides and private boat services are ideal for those who want a more-exclusive experience, or who are visiting for a specific purpose, including film crews and professional imagers. Lembeh Resort certainly leave nothing to be desired.
Photographs by Brandi Mueller, James Emery and Lembeh Resort
Want to read about more great places to dive?
Top 10 Best Dive Sites in the World, Editor in Chiefs Pick
Top 10 Dive Sites in the World, Destinations Editors Pick