Wreck diver Leigh Bishop is well known for deep shipwreck expedition diving, documenting famous sites such as the Lusitania, HMS Victory and Britannic, and at the GO Diving Show this weekend he will be providing a fascinating look behind the scenes of traditional wreck diving around the British Isles.
Leigh Bishop is a British shipwreck explorer and pioneer of deep wreck mixed gas diving. He is a well-known deep wreck photographer, and his research has led to the discovery and identification of hundreds of shipwrecks. He has been a member of the most significant deep shipwreck expeditions and scientific projects that have carried the Explorer's Club flag.
Leigh has been featured on many television shipwreck documentaries and worked as a deep-water cameraman for National Geographic, History Channel, ITV, Channel 4 and other global networks. He is a prolific writer, speaker and lecturer of shipwreck exploration globally. Over the last two decades, his photographs and articles have appeared in countless magazines, books and major newspapers. In recent times his focus of attention is directed towards forthcoming personal book projects.
Behind the big expeditions, he devotes his time to photographing and filming some of the thousands of wrecks sunk around the UK, over the years he has explored approx. 400 virgin wrecks, many of them in the English Channel.
This presentation promises to delve deep into the world of the British wreck diving scene, an opportunity to taste what it's like searching for and diving virgin shipwrecks. Leigh will talk about getting started in UK wreck diving and drawing on three decades of experience will give as much advice as he can.
See some of the first images of recently discovered shipwrecks such as a fantastic colonial wreck from 1869 and some of the artefacts recovered from the wreck, which include both of her fabulous bells! Go behind the scenes with the discovery of the famous 'Flying Enterprise' and other significant UK discoveries from past years. Images will be shown of many Channel wrecks, most deep, as well as fascinating monochrome photographs of shipwrecks in the North Atlantic off Ireland.
This show will be of interest to all levels of wreck diver, from beginner to the most advanced, displaying tried and tested techniques, methods, configurations, team approach, research and identification.
Tech / UK Diving Stage
Saturday 4 March
10.45am-11.30am – TECH John Kendall – Archaeology in the dark – Digital mapping in
flooded caves
11.45am-12.30pm – UK Tim Clements – What happened to early season diving in Scotland?
12.45pm-1.30pm – TECH Vic Verlinden – Diving the Lusitania
1.45pm-2.30pm – UK Sally Cartwright – Denial, and decompression illness
2.45pm-3.30pm – TECH Lanny Vogel – HMS Bounty – the challenges of remote diving expeditions
3.45pm-4.30pm – UK Clare Dutton – Building a dive empire in North Wales
Sunday 5 March
10.45am-11.30am – UK Leigh Bishop – Great British wrecks
11.45am-12.30pm – TECH Rannva Joermundsson – Expedition Buteng
12.45pm-1.30pm – UK Oli Van Overbeek – Life after COVID – the changing face of UK diving
1.45pm-2.30pm – TECH Tiffany Norberg – The secrets of mine diving in Sweden
2.45pm-3.30pm – UK Roisin Maddison – The challenges of shooting photographs in UK waters
GO Diving Show – tickets now available!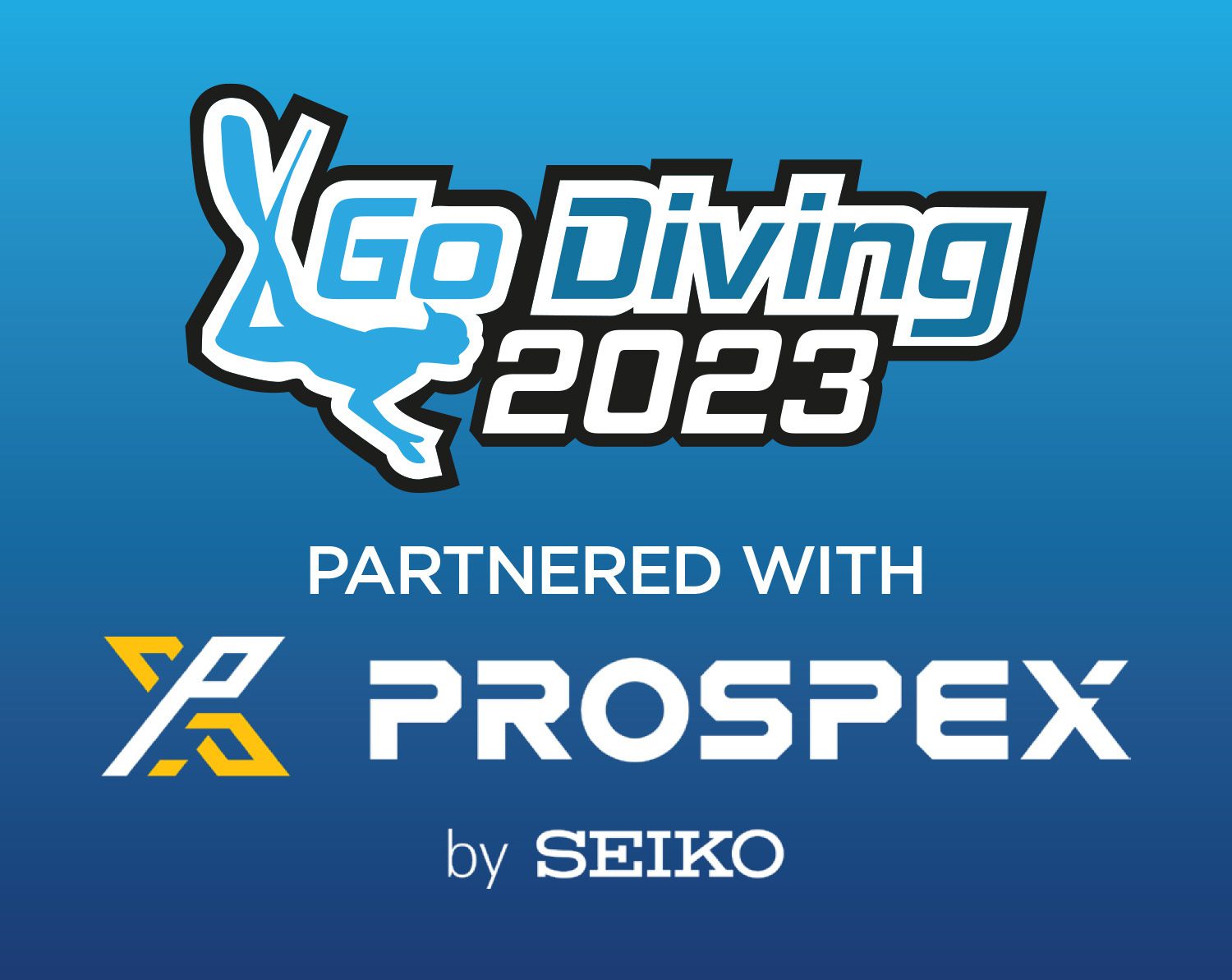 Tickets are now available for the GO Diving Show, partnered with Seiko Prospex, which is on 4-5 March 2023 and is once again taking place at the NAEC Stoneleigh, on Stoneleigh Park, slap-bang in the middle of England. Tickets are £15 per person, and group discounts are available, so rustle up your dive club or dive centre members and plan a great day out to kickstart the UK season. Remember, complimentary parking is included in your ticket price!