Leaf to Reef is a research group that is part of the Reef Islands initiative
The aim of the Reef Island initiative is to establish a network of climate change refuges by protecting critical habitats in the Great Barrier Reef.
Lady Elliot Island (LEI) is located at the southern end of the GBR and its surrounding reef has been identified as a natural "Noah's ark", due to its importance as a wildlife refuge and a shelter from the harshest impacts of global climate change for northern tropical species. It is predicted that LEIs current reef biodiversity will change over the next two decades due to this southern habitat drift by northern species. This project aims to establish baseline biodiversity data for LEI's in-water reef fauna, so that potential changes in reef biodiversity caused by climate change can be quantified in the future.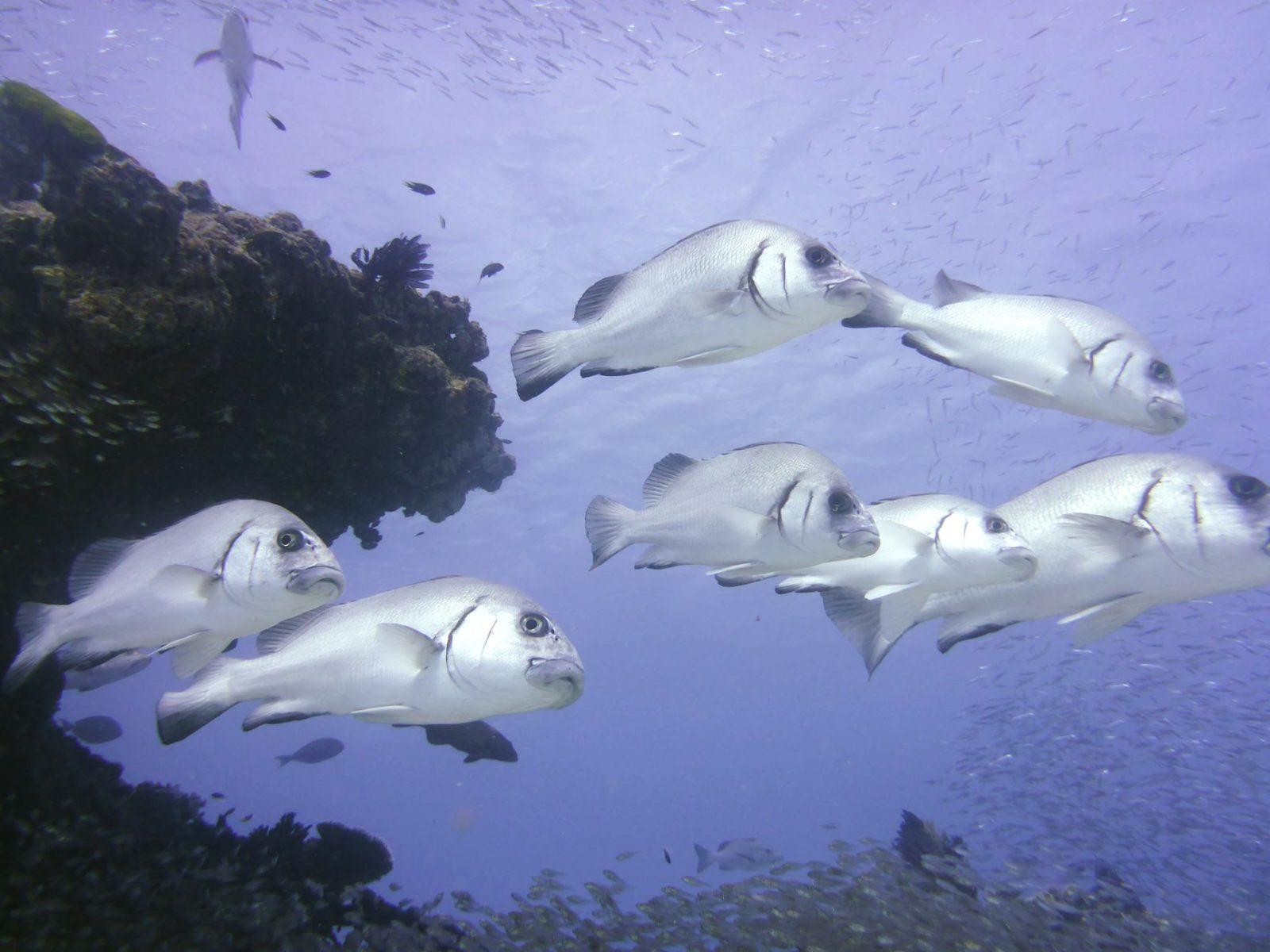 Our research aims to generate knowledge to support resilience-based management through three major aims: (1) Understanding the effects of the Lady Elliot Island Eco Resort revegetation project both on the island and in the surrounding waters; (2) Quantifying biodiversity of the islands surrounding waters and monitoring species responses to climate change; and (3) Providing a high-resolution map of the island's vegetation and revegetation areas, and the shallow part of the coral platform of the island.
The Leaf to Reef research group is comprised of a multi-disciplinary team of scientists led by Dr Kathy Townsend. Kathy is a senior lecturer at the University of the Sunshine Coast and her research focuses on issues such as marine conservation and human impacts on the marine environment. Kathy's research programs draw their strength from a multidisciplinary approach and focus on global scale issues, such as the impacts of marine debris and marine pollution.
Kathy actively contributes to a greater understanding of the conservation status of marine species identified by the IUCN Red List for threatened species. Kathy has provided expert advice and influenced policy development at all levels of Australian government and internationally. Kathy has been fortunate to live and work on marine research stations for over 20 years and brings a broad knowledge of tropical and semitropical ecosystems, including over a decade of experience conducting research at Lady Elliot Island Eco Resort.
The Leaf to Reef team needs your help. We have set ourselves the huge task of quantifying the biodiversity found around Lady Elliot Island, and we can't do it alone! We are seeking photographic submissions from citizen scientists of vertebrate species (birds, turtles, sharks, fish, and mammals) sighted on or around the island. Please send images to ahaines@usc.edu.au or submit via our Facebook page (www.facebokk.com/leaftoreef) with the date and approximate location of the sighting.
The Reef Islands Initiative is a Great Barrier Reef Foundation program, supported by funding from Lendlease, the Australian Government's Reef Trust, the Queensland Government, Australian Department of Agriculture, Water and the Environment, Great Barrier Reef Marine Park, GBR QLD, Qld Environment and the Fitzgerald Family Foundation. Our work at Lady Elliot Island is a collaboration with Lady Elliot Island Eco Resort and the University of the Sunshine Coast.
Leaf to Reef by Asia Armstrong
Photo credit: Asia Armstrong, Lady Elliot Island
Want more conservation-related articles?
Ceningan Divers release online Education Centre to promote environmental conservation
Florida Passes New Bill to Stop Further Sales of Shark Fins