The decomposing body of a juvenile male killer whale was discovered on salt marches in The Wash, and while cause of death is unknown, it was found to have plastic in its stomach.
The whale – the first orca to be stranded in England in nearly 20 years – is thought to have been dead for several weeks, and was in an advanced state of decomposition when it was found near Holbeach in Lincolnshire.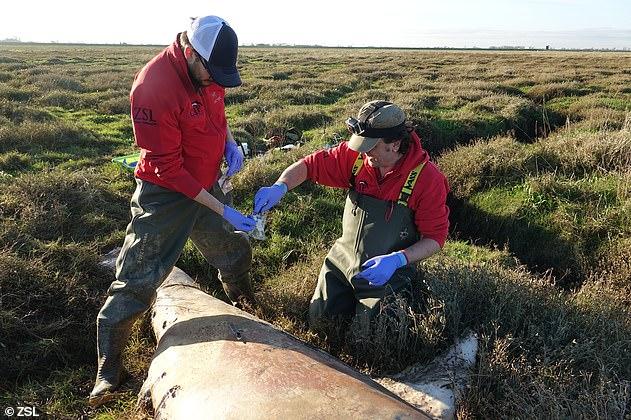 Experts from the Zoological Society of London (ZSL) attended the dead animal, and collected samples of blubber, liver, muscle and kidney to learn more about its life and death.
ZSL's Rob Deaville explained that this was 'a really unusual stranding for England and Wales. The last one I went to was in 2001 in the Mersey Estuary'.
While the outside of the body was rotted, the inside were still mostly intact. Analysis revealed it had not eaten recently before its death, as its stomach was largely empty, apart from the plastic.
Photo credit: Zoological Society of London (ZSL)