An inquest into the death of Irish CCR diver Dave Hearne has concluded that he died after he had an 'oxygen spike' on his closed-circuit rebreather.
Mr Hearne, who was 47 and lived in Waterford City with his wife and four children, was an experienced technical diver, as well as a former member of the Garda Water Unit, and had been responsible for saving the lives of many people during his tenure with the team.
He had been diving on a shipwreck some 20km out of Slade Harbour on 25 May last year with the Hook Sub Aqua Club when the fateful incident took place.
In details recorded during the inquest, it was was revealed that Mr Hearne was found lying on his back, with his breathing loop out of his mouth, by fellow diver Colin Brennan.
He explained that he tried to replace the mouthpiece of the loop, but that Mr Hearne's jaw was clenched shut.
Realizing there was nothing else that could be done for the stricken diver, they inflated his wing and sent him to the surface, where his body was recovered by the Coast Guard R117 helicopter.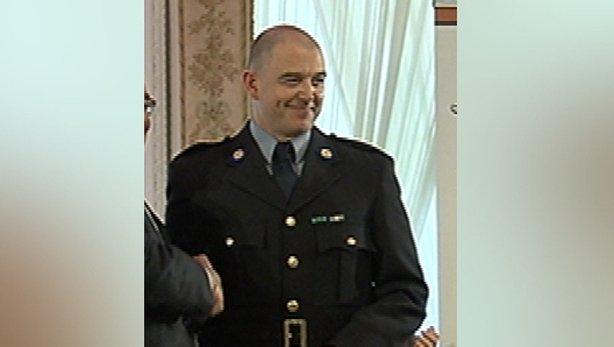 Consultant pathologist Dr Fergus McSweeney performed a post-mortem at University Hospital Waterford and, like the coroner Gerard O'Herlihy, said that death was by drowning.
UK-based technical instructor Dave Gration examined Mr Hearne's CCR, and found that a number of alarms had gone off to signal a spike in oxygen levels. Mr O'Herlihy said: "Something went wrong down below and it appears to have been a spike in oxygen, for whatever reason. It seems that the late Mr Hearne was not able to deal with that spike, it had caused him to go into a convulsion, the mouthpiece went out of his mouth."
Inspector Larry Sheahan said Mr Hearne was 'the consummate public servant' who is greatly missed by his family, friends and colleagues.