In mid-April, my Scholarship year began with the breath-taking introduction to a seemingly whole new world at the Our-World Underwater Scholarship Society and many of its supporters and sponsors at the annual Scholarship event in New York City.
It was unbelievably inspiring to meet so many people that care about our oceans and that have achieved incredible things, including the amazing journeys of former Scholars after their Scholarship years.
From the watch fitting at the Rolex Headquarters, to the Saturday Symposium in the Explorers Club, and eventually the official ceremony in the NY Yacht Club – the whole weekend left me speechless, to say the least!
Directly after, the 2019 NA Rolex Scholar, Neha Acharya-Patel, and I visited the Divers Alert Network in North Carolina. We completed a Diving First Aid course for Professional Divers and learned about current Research in Diving Physiology, Medicine and the work DAN puts into helping scuba divers all over the world in the case of emergencies, as well as to counsel in health questions to prevent them in the first place.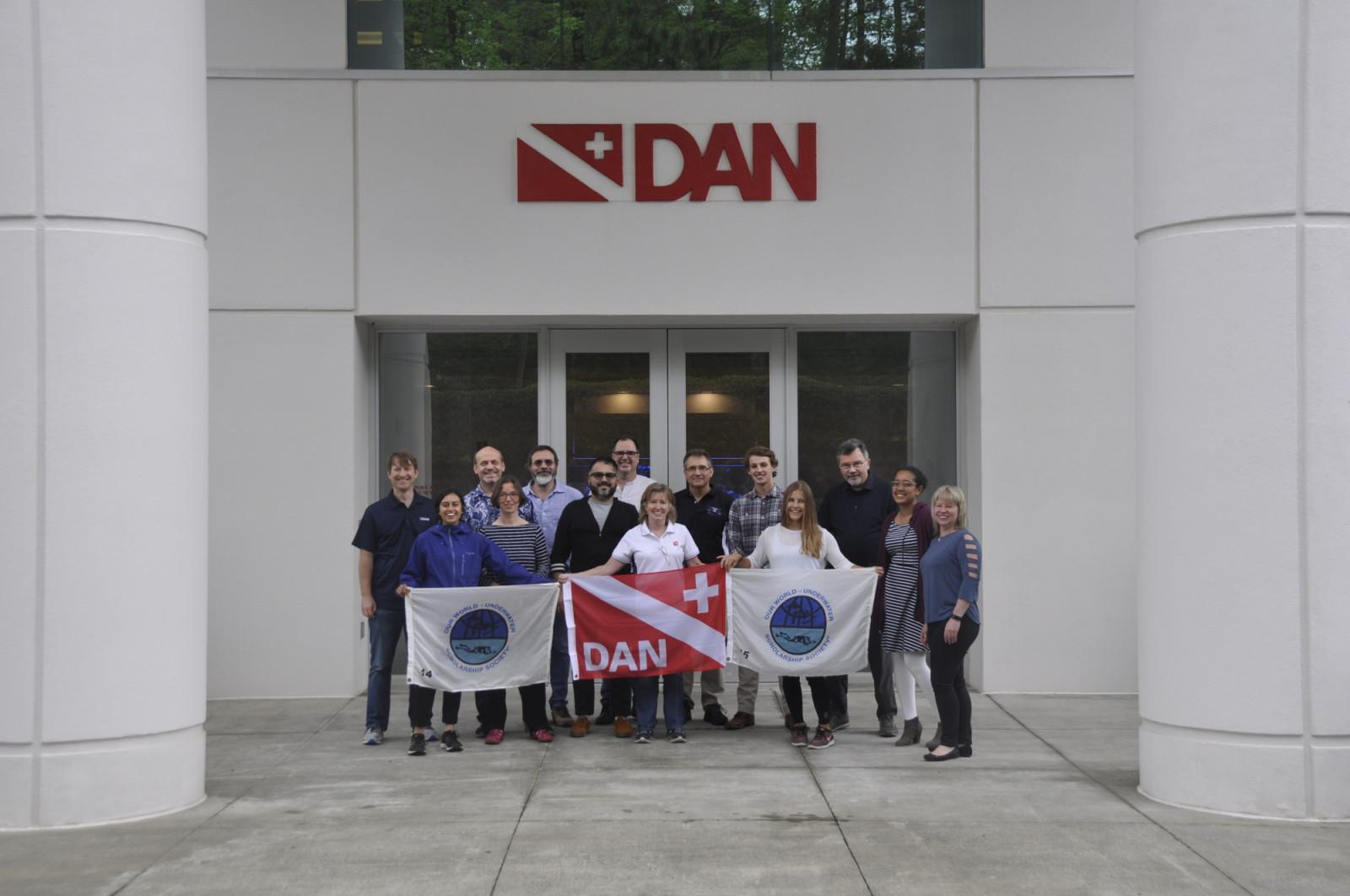 We also got to step back in history, and gained an insight in to the future of Diving and Hyperbaric Medicine and Research, while on our visit to the Duke University Hyperbaric Chamber.
Back in Europe, I dived in a drysuit for the first time in my life, with the support of the Cornish Diving Centre in Falmouth, to be prepared for colder regions in the next year – it really adds to the enjoyment not having to worry too much about slowly turning into an ice-block throughout a dive!
In May, I was able to spontaneously join Cetacean Watching Lda on the volcanic island Pico of the Azores, in order to see how ecotourism and research can go hand-in-hand. I assisted them with the operation of their whale watching trips, and collected data for their cetacean sighting data base, such as location, time and duration of sightings, as well as of course the species, their group composition, behaviour and approximate age. We encountered an amazingly wide variety of species, for which the Azores Archipelagos are known for, including pilot whales, sperm whales, sei whales, and common and striped dolphins.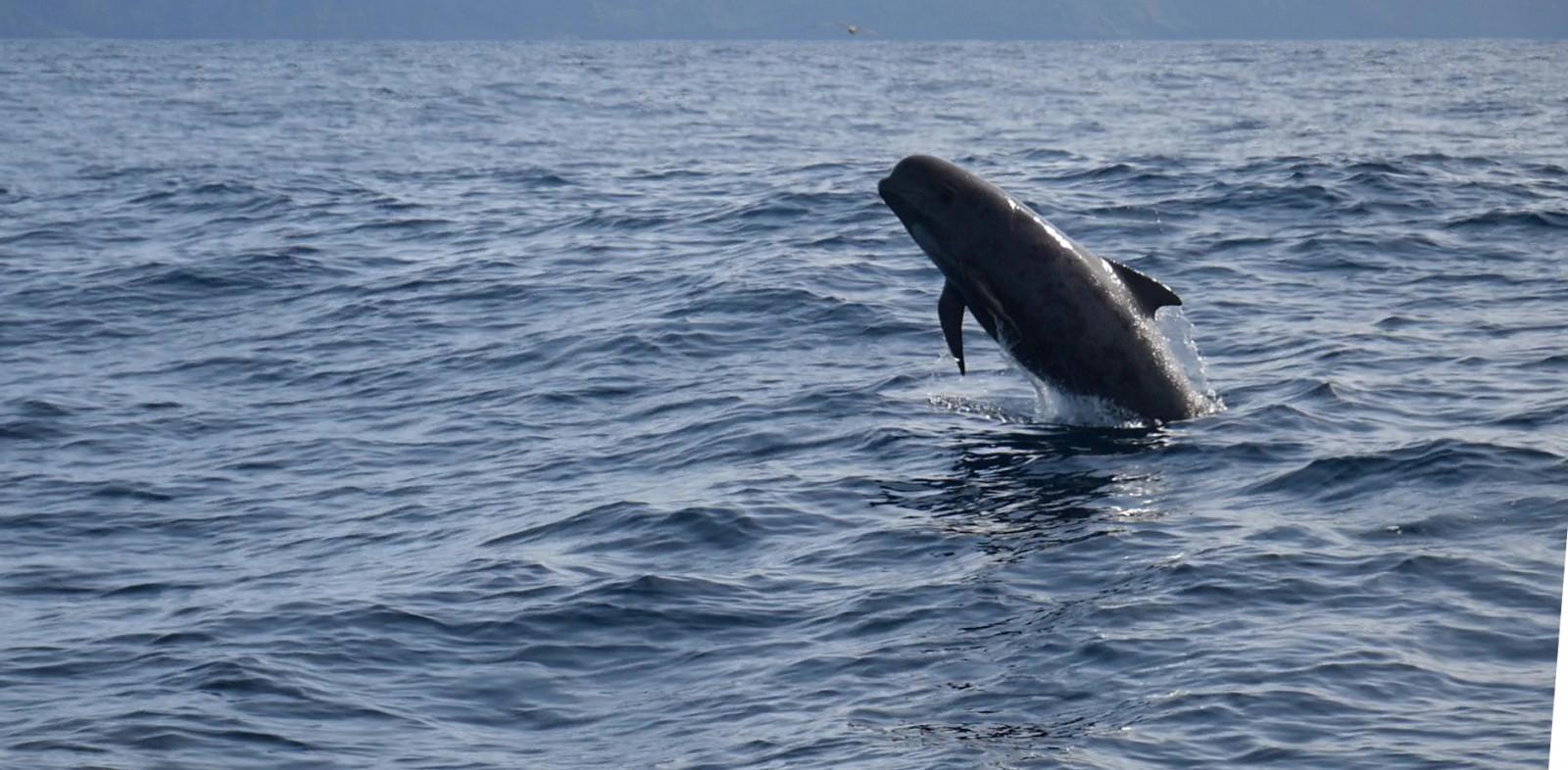 After the Azores, I travelled to Malta to gain more diving experience. First, I completed a Divemaster internship with Diveshack Malta. I really enjoyed turning my attention from my own diving to looking after, guiding and assisting in teaching of other divers, and to sometimes help them overcome their personal difficulties or fears.
Luckily, Diveshack offers all ranges of PADI courses, for that reason I could get involved in Discover Scuba Diving, Open Water, Advanced, Rescue and Specialty courses, as well as the guidance of Discover Local Diving trips. I also did the PADI Wreck Specialty course myself, since the Maltese wrecks really fascinate me! I managed to dive five wrecks in total, some of them even several times.
To learn more about the history and management of deeper, ancient shipwrecks in Maltese waters, I met up with Darko Kovacevic of Heritage Malta, who explained their newly established system to me.
Furthermore, I was very lucky to be invited to the GUE Fundamentals class by John Kendall, who introduced me to a whole new way of diving. We worked hard on buoyancy control, trim and finning techniques, as well as diving as a team, and I must say it was a very rewarding course which helped me gain more control and confidence in my diving.
Photographs by Kim Hildebrand
Want to read more blogs?